Keanu Reeves is Devastated after The Death of His John Wick Co-star Lance Reddick!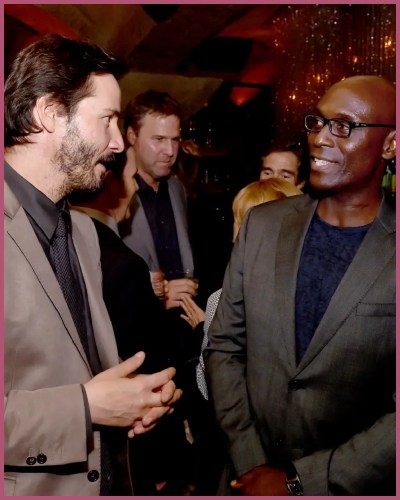 Keanu Reeves is mourning the death of his close pal Lance Reddick.
Lance and Keanu worked together in their hit franchise of John Wick.
Reeves and director Chad Stahelski release a joint statement to honor the late actor.
---
Keanu Reeves remembers Lance Reddick after his untimely death
Keanu Reeves is mourning the death of his John Wick co-star Lance Reddick's untimely death.
The actor was 60 at the time of his death on Friday.
Reeves and director Chad Stahelski released a joint statement to Variety to express their deep sadness over their dear pal's death.
Their statement read,
"We are deeply saddened and heartbroken at the loss of our beloved friend and colleague Lance Reddick," 

"He was the consummate professional and a joy to work with. Our love and prayers are with his wife Stephanie, his children, family and friends."
Keanu, 58, and Chad revealed that they will dedicate the upcoming John Wick: Chapter 4, to Reddick's loving memory. The movie is all set to hit the theatres on  March  23.
The duo concluded,
"We will miss him dearly," 
Lance's reps released a statement to People to confirm his death.  The statement said that the actor "passed away suddenly this morning from natural causes."
"Lance was best known for his roles in 'The Wire,' 'Bosch,' Netflix's 'Resident Evil' and the 'John Wick' films," his reps continued. "He is survived by his wife, Stephanie Reddick, and children, Yvonne Nicole Reddick and Christopher Reddick."
It concluded,
"Lance will be greatly missed. Please respect his family's privacy at this time."
Also, Read Keanu Reeves Admits He is Not Perfect and Has Flaws Like Any Other Humans!
Lance shared a great working relationship with Keanu
TMZ was the first to note that Reddick's body was found at his home in Studio  City, California.
Fans and other co-stars of the actor also mourned his sudden passing.
Wendell Pierce who worked with Lance on the hit HBO show The Wire shared his  grief on Twitter saying the industry lost a "man of great strength and grace."
He wrote,
"As talented a musician as he was an actor,"

"The epitome of class. An [sic] sudden unexpected sharp painful grief for our artistic family. An unimaginable suffering for his personal family and loved ones. Godspeed my friend. You made your mark here. RIP."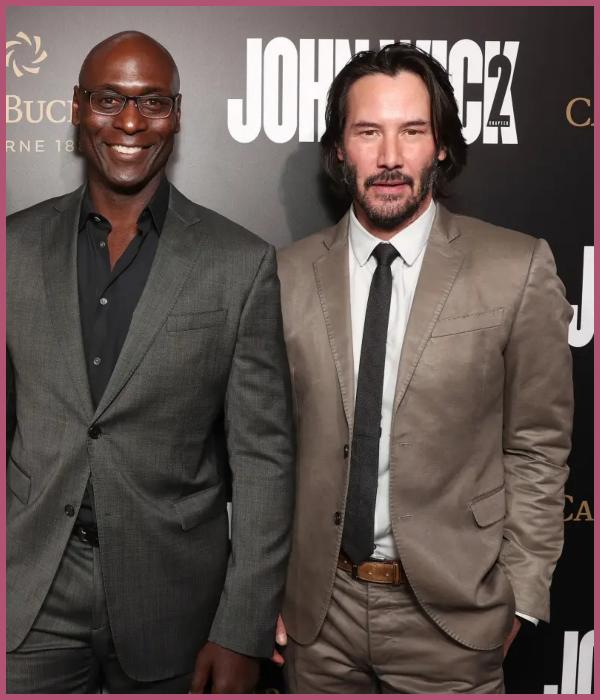 Ben Stiller also took to Twitter to share the loss of his close friend.  The actor who starred alongside Lance's late mother, Anne Meara in the play Afterplay wrote,
"Lance Reddick was an [sic] beautiful and compelling actor," 

"And a beautiful person … He was exquisite in that and all he did. Nothing is lost."
In December 2021, Lance talked about his working relationship with Reeves and described him as "someone who's very generous as an actor and then all about the work."
He told a publication at the time,
"On one hand I feel like I don't know him very well but on the other, I just adore that guy," 

"He's such a wonderful human being."
Also, Read Georgina Rodriguez Cries Talking About Moving on after Her and Cristiano Ronaldo's Newborn's Death!