Who is Keanu Reeves' Girlfriend Alexandra Grant? Their Relationship Timeline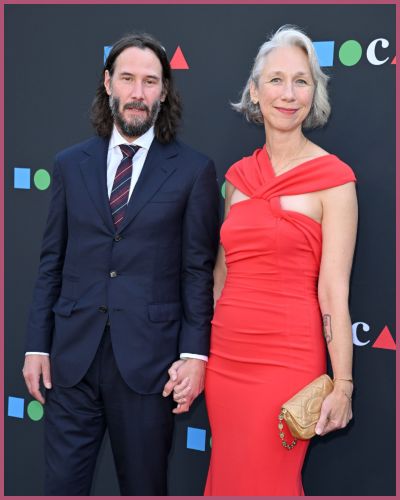 John Wick star Keanu Reeves has been dating Alexandra Grant for several years.
Alexandra Grant is an LA-based visual artist with an impressive collection of works.
---
Keanu Reeves and Alexandra Grant started their relationship as friends in 2009
Keanu Reeves and Alexandra Grant became friends at a dinner party in 2009. They started as friends at that time but instead of immediately developing a romantic relationship.
A professional partnership was formed between the two and they collaborated on several projects, including Reeves' books Ode to Happiness and Shadows. Grant created the illustrations for Reeves' first poetry book, Ode to Happiness.
In 2015, they worked together again to produce their second book, Shadows, with Alexandra taking pictures of the actor in various shadowy settings and providing descriptions of the images as a co-author.
Building on the success of their two literary projects, the pair joined forces to establish their own publishing company, X Artists Books.
They maintained a good personal relationship ever since their first meet but it developed into a romantic one later on.
Also, read: Keanu Reeves and Alexandra Grant Make their Red Carpet Debut after Years!
They started dating in 2017 but did not make it public until 2019
In November 2019, it was revealed by sources that Reeves and Grant had been dating since the summer of 2017, although they did not publicly acknowledge their relationship until they attended the LACMA Art + Film Gala in November 2019.
They were first spotted together in public during a date in Los Angeles in February 2020. According to an exclusive source in March 2021, they were deeply in love but had no plans to get married.
In June 2022, the couple made a rare appearance on the red carpet at the MOCA Gala, a fundraiser for the contemporary art museum in Los Angeles.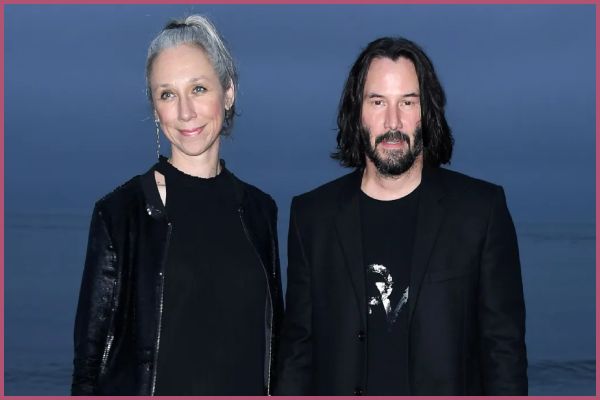 Keanu talked about her in an interview after the release of John Wick 4
Keanu Reeves offered a rare glimpse into his dating life during People magazine's One Last Thing interview in March 2023. When asked about his last moment of bliss, the actor replied:
"A couple of days ago with my honey. We were in bed. We were connected. We were smiling and laughing and giggling. Feeling great." 
He added:
"It was just really nice to be together."
Who is Keanu's girlfriend Alexandra Grant?
Alexandra Grant is an artist based in Los Angeles who has created an impressive collection of works. Although she primarily focuses on painting, she has also tried other forms of creativity. She is known for her collaborations, such as with Hélène Cixous and Michael Joyce.
Her collections have been showcased in galleries including the Orange County Museum of Art in Santa Ana and the prestigious Marfa Invitational in Texas.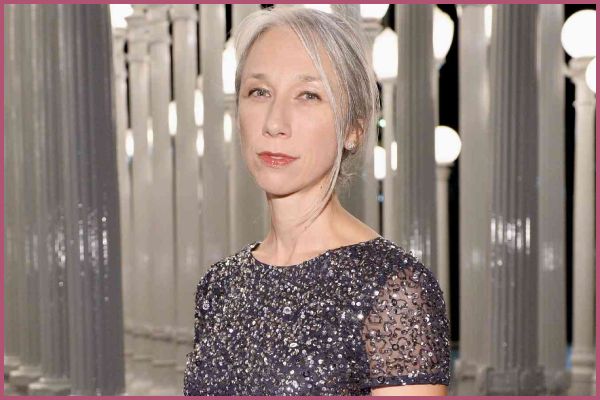 In addition to her career as an artist, she has also worked as a professor at various universities across the United States. Both of her parents were professors as well.
Her first teaching job was as an adjunct professor at the ArtCenter College of Design in Pasadena, California, where she taught from 2009 to 2011. During this time, she also taught an MFA seminar at Cal State Northridge in 2010.
Grant then served as a mentor in the Pacific Northwest College of Art's Distance MFA program from 2013 to 2014, and later continued her teaching career at Syracuse University in 2015.
You may also like to read: Keanu Reeves Admits He is Not Perfect and Has Flaws Like Any Other Humans!