Keanu Reeves Admits He is Not Perfect and Has Flaws Like Any Other Humans!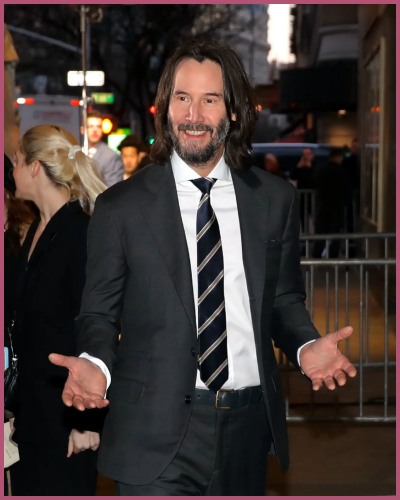 Keanu Reeves wants his fans to know that he is just a normal human being like us all.
The actor appeared at the premiere of his eagerly awaited film John Wick: Chapter 4 on Wednesday night.
He interacted and clicked selfies with fans who were eagerly waiting outside the theater.
---
Keanu Reeves chats with fans at John Wick: Chapter 4 premiere
Keanu Reeves, the internet's boyfriend made fans happy when he came to promote his upcoming movie John Wick: Chapter 4 in New York City on Wednesday night.
The actor interacted with many fans who lined up outside the theater, took selfies, and happily chatted with them.
It was during that time, Keanu, who is definitely the internet's boyfriend said that he wants all his fans to know that he has flaws just like the rest of us.
The John Wick actor said,
"Obviously, no one is perfect, but I appreciate the goodwill,"
The Canadian actor also gets irritated when he is hungry.
Reeves jokingly said,
"Of course I get hangry," 
Keanu is busy promoting the fourth installment of the action series. In the movie, Reeves plays legendary hit man, John Wick, whom he has played ever since the first film came out in 2014.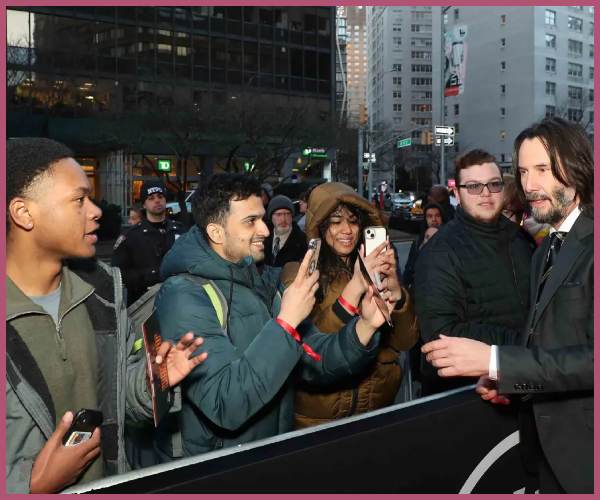 He also expressed his happiness over the franchise's success.
The Matrix star gushed,
"It's amazing," 

it's incredible, it's very special."
When asked about how he jumps on bikes and fights the bad guys at the age of 58, Keanu explained that it comes from a really great place.
He shared,
"Love. I love action, I love movie action, I especially love 'John Wick' action, so whatever it takes."
Even if that comes with some pain, Keanu doesn't mind it.
He revealed,
"I've got lots of bruises. I like me some bruises. Bruises are fun!"
Also, Read Friends Star Matthew Perry Finally Revealed the Reason Why He Dumped Julia Roberts!
Matthew Perry expressed his dislike for Reeves in his memoir
While the whole world loves Keanu for his acting and his real-life personality, there is someone who has a problem with the actor.
Friends alum Matthew Perry mentioned Keanu twice in his memoir, Friends, Lovers, and the Big Terrible Thing which came out in November last year.
Perry asked in his controversial memoir why Keanu was alive when actors like River Phoenix and Chris Farley were dead.
When Matthew heard that Phoenix died an untimely death at the age of 23 in 1993, he was devastated and questioned,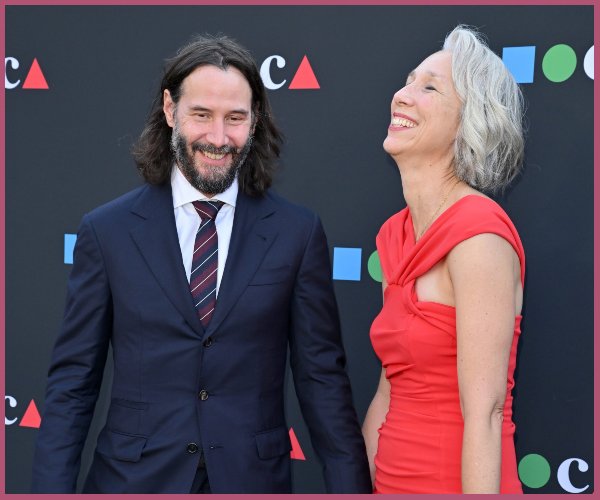 "Why is it that the original thinkers like River Phoenix and Heath Ledger die, but Keanu Reeves still walks among us?"
Perry later sent apologies for his stupid comments.
Last October, in an interview given to People magazine, Perry said,
"I'm actually a big fan of Keanu. I just chose a random name, my mistake. I apologize," 

"I should have used my own name instead."
While Keanu was having a blast at the premiere, his girlfriend Alexandra Grant was missing from the event.
Also, Read Keanu Reeves and Alexandra Grant Make their Red Carpet Debut after Years!