Keanu Reeves, a talented actor spotted with an unknown woman. Dating a woman or gay?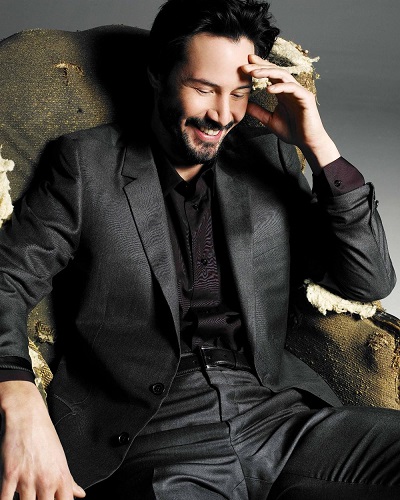 Keanu Reeves has always been well known for his various relationships with ladies which is not a matter to be surprise as he has a debonair and attractive personality.
And many sources stated some interesting facts and truths about him.
---
There were some that said he was spotted with a mystery woman and they both were heading to The Who's concert in Los Angeles. Also, rumors were that Keanu Reeves's secret girlfriend is transgender in sexuality as well.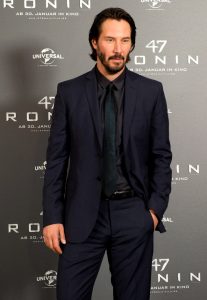 The secret woman who met up with the actor, Keanu Reeves has revealed that she is none other than Jamie Clayton who has previously been in a relationship with a woman.
You would like to read: The list of Hollywood celebrities who have embraced or practiced Buddhism!
Unknown woman with Keanu Reeves: Jamie Clayton
Sources of information indicate that the secret woman who was with Keanu Reeves was none other than an American actress, Jamie Clayton.
Jamie Clayton is best known for starring in the Netflix series Sense8. She is the one who did not start acting until she was in her thirties. She moved to New York City at nineteen to pursue a career as a make-up artist.
Some of her personal quotes are as follows:
"I think what people need to realize is that, with trans people, we're like everybody else. No group of people are all the same. All women are not the same, all men are not the same, all children are not the same. It's the same thing with trans people – we're all so different, we have different goals, different dreams, and different aspirations."

"If I have a connection with someone, I'd like to think that they'd be able to respect that connection enough and respect themselves enough to not care about my past – that they would want to see what happens between us."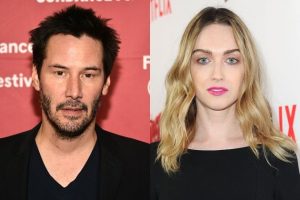 Jamie Clayton and Keanu Reeves were also rumored to have hooked up together in July 2015 as well.
The photo shows a gorgeous lady, Jamie Clayton accompanying Keanu Reeves. Keanu Reeves was positively beaming as he made his way to the concert with the unidentified brunette in tow.
Keanu Reeves looked handsome when he attended a concert in Los Angeles. People are curious about the couple being together and we hope we get positive news about the couple.
Let us know some more past relationships with the dashing actor, Keanu Reeves.
Who is Keanu currently dating?
Keanu Reeves is dating his then-co-star, Alexandra Grant. The couple made an appearance together at the LACMA Art + Film Gala. They are allegedly dating for a very long but they did not reveal their relationship in public.
Keanu and Grant met each other more than a decade ago.
Keanu Reeves's past relationship with Jennifer Syme
Reeves and Jennifer Syme met each other at a party in 1998 and fell in love. However, the relationship among them was made a low profile. They had been in a relationship for one year from 1999 to 2000. After being in a relationship, Jennifer was pregnant within a month.
But when she was eight months pregnant, she had an accident where she died on the spot according to the sources. Grievously, the baby was stillborn after eight months due to which Syme had to suffer depression and demise in a car crash.
Jennifer Syme was a talented American actress. She was born on 7th December 1972 in Pico Riveria, California, USA and she died on 2nd April 2001, in Cahuenga Blvd, Los Angeles, CA near Hwy 101 aged 28. She was famous as the one-time girlfriend of actor Keanu Reeves.
A car accident of Jennifer Sym (Keanu's long-term girlfriend)
The tragic car accident happened when she was coming home after attaining a party. According to the words of Jennifer Sym's mom, Sym was under medication and was traveling in her jeep by driving it by herself. Suddenly, the jeep hit the three parked cars and crashed on the road.
According to the police investigation, she died before they found her. Head injury was the main reason for the huge tragedy. Police said that they had found some white powder in her car. However, she didn't have any records of drug issues and all.
Also, read about Celebrities who continue to live their humble lives even after fame and money!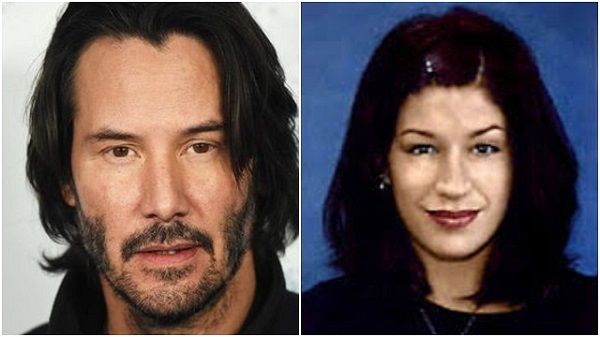 Keanu's alleged affairs
There have been rumors that he has had alleged affairs with the actresses like Amanda De Cadenet, Sandra Bullock, Hallie Meyers-Shyer, Melissa Reigel, and Jill Schoelen. There is no confirmation from both the parties, however, there were rumors of them dating.
Keanu's childhood, raised by a single mother
Keanu Reeves was born to Patricia Taylor (mother) and Samuel Reeves (father) in Beirut, Lebanon. His mother was a showgirl and costume designer and his father was a geologist.
His parents divorced when he was just 3 years old and after that, his father left them and he was raised by his mother herself. For his living his mother used to travel to different places, hence he spent his childhood in countries like Hawaii, Australia, New York, and Canada.
Reeves loves driving which he shared in an interview. He said,
"Oh my gosh, it's so much fun to drive. I love driving. I had the last of the air-cooled Porsches [a 993-generation 911 Carrera 4S], and having that car in Los Angeles on Mulholland Highway, going up the coast in the Santa Monica mountains, there were some really good late-night drives with the music on, with a friend."
Keanu was married to Winona Ryder?
While filming for the movie, Dracula(1992), Keanu Reeves, and Winona Ryder got married in real as well. Their wedding was officiated by a Roman priest. Ryder said in an interview,
"I just love being together with him so much. My love for you . . . and my love for you. I've had it forever, but now people are finally seeing it. Even though we're in character"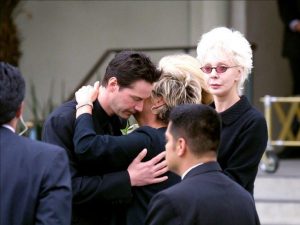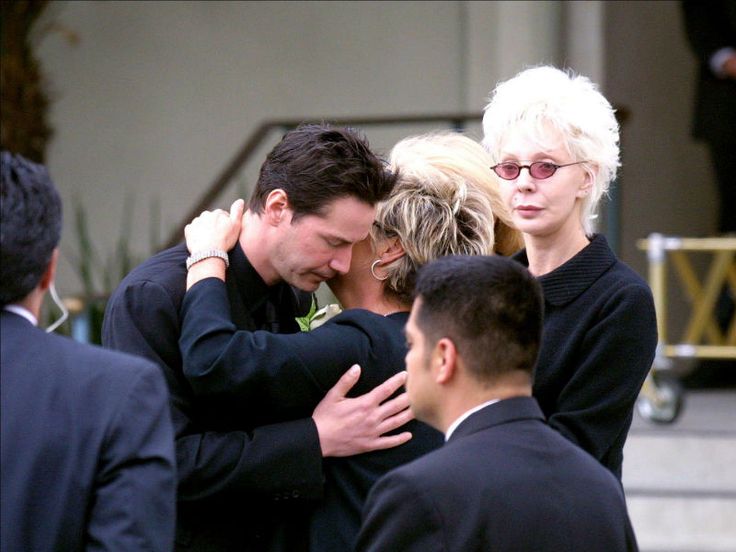 John Wick: Chapter 3 – Parabellum
Reeves' action thriller film, John Wick: Chapter 3 – Parabellum is yet to release on May 16, 2019. The movie is directed by Chad Stahelski. And what a coincidence! Chad was the body double of Keanu's in his hit movie, The Matrix.
That is how they met, Chad says,
"I went in thinking, Okay, I'm gonna have to do a drop and a split; they'll throw a kick and that'll be it. They spoke some Chinese, and then they pointed to this guy Chen Hu. They said, "Just do what this guy does; copy him." I emerged an hour-and-a-half later, dripping in sweat, having gone through every martial-art combination, kick, flip, tumbling pass … It is still, to this day, the longest and most arduous audition I'd ever been to, and I'd been completely unprepared. It was the first time I'd ever met Keanu. We took a couple of photos together and I split."
Reeves' current project
Keanu is currently working on the upcoming series, Bill & Ted 3, an American comedy film series. The budget of the series is $30 million.
Talking about net worth of Keanu, it is estimated to be around $350 million.
In a recent interview with Malaysia's Star2.com, Keanu was asked,
"What does love mean to you?"
To which he replied,
"You mean romantic love? You know, I'm the lonely guy. I don't have anyone in my life. But if it does occur, I would respect and love the other person; hopefully it'll happen for me."
Awww…this sounds heartbreaking!
You may like to read This news about Neil Fingleton made us shattered and heartbroken… The journey of Neil Fingleton including their career, married life, children
Short Bio on Keanu Reeves
Keanu Reeves is an actor, producer, director, and musician from Canada. He has been ruling Hollywood for three decades. Furthermore, he became famous after appearing in the movie Bill and Ted franchise from 1989 to 1991.
In addition, Keanu came into the spotlight after appearing in some hugely successful movies such as Point Break, Speed, Constantine, The Matrix, and much more. More Bio…