Keep yourself updated: Scarlett Johansson's new flame, her relationship history and her divorces
Her new hook-up
American actress, model, singer Scarlett Johansson was recently spotted getting cozy with comedian Colin Jost of 'Saturday Night Live' fame at the bar at the SNL season 42 finale after-party at 30 Rock, New York. One witness there said:
"Scarlett and Colin were making out at the bar at the SNL season finale party at 30 Rock. They would make out a bit, then go back to talking."
The beauty seemed quite comfortable with the writer, actor, and comedian Colin Jost. However, this party is not the first time that the two were seen together at. E! News has found out that the affair has been going on for a bit. This budding romance comes on the heels of Scarlett Johansson's divorce from her second husband French journalist, editor and businessman Romain Dauriac in March 2017. A few days later, Scarlett Johansson had disclosed that she is in no hurry to get back to a new dating. Scarlett continued:
"I'm on guard because I have a young daughter. That's something I'm more concerned about."
She also admitted to having heavy crushes on British celebrity chef and restaurateur Gordon Ramsay and famous chef Anthony Bourdain.
Colin Jost has broken from long-term girlfriend Rashida Jones in mid-2016. Rashida Jones does not believe in the institution of marriage and feels that It does not really buy anything.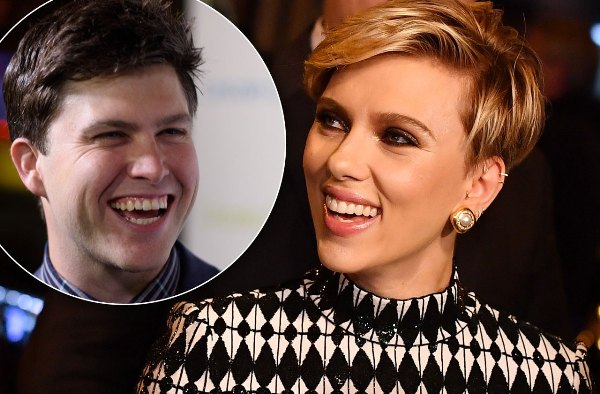 Scarlett Johansson's romantic past
Scarlett Johansson has been into many relationships in the past. From 2001 to 2002, she was dating her classmate and Fun guitarist Jack Antonoff. She was also rumored to be in a romantic relationship with American actor Patrick Wilson and actor, singer, songwriter and director Jared Leto. She also dated her co-star Josh Hartnett for almost two years till the end of 2006. The split was possibly due to the busy schedules of both these celebrities. After dating Canadian actor Ryan Reynolds for a year, the couple got engaged in May 2008. After 4 months, the two married in a quiet intimate ceremony at Tofino, British Columbia. They co-owned a luxurious house near Los Angeles. However, by December 2010, they had called it quits. Their divorce got finalized in July 2011. Scarlett Johansson was in a brief but highly talked about relationship with actor Sean Penn. This ended in June 2011, after which Scarlett dated New York ad executive Nate Naylor for a year and a half. In December 2012, Scarlett Johansson entered into a relationship with French editor and ad agency owner Romain Dauriac to whom she got engaged to within a year's time. They resided part of the time in New York City and partly in Paris. She has a daughter called Rose Dorothy Dauriac with him. The two tied the knot on 1st October 2014 in Philipsburg, Montana. However, this second marriage also could not stand the test of time and by the summer of 2016, they had separated. Scarlett Johansson served Romain Dauriac with divorce papers in March 2017.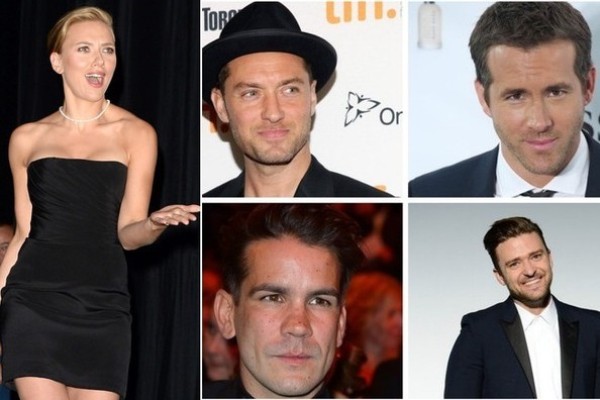 Scarlett's meeting with her second husband and the departure
It all sounds like a fairytale story. Scarlett Johansson and Romain Dauriac met through French tattoo artist Fuzi Uvtpk, a common friend. The tattoo artist had put a horseshoe and 'Lucky you' message on Scarlett's ribcage while 'Lost illusions' was tattooed by him onto the body of Romain Dauriac. Their common taste for art and dance, want of privacy, and disinterest in social media seemed to have brought the two closer. They dated for 10 months before getting engaged. The engagement news surprised her fans because Scarlett had few months prior quoted that she is indifferent to marriage. She had a glittering Art-Deco style diamond ring for engagement which she proudly wore at all the important events. The love for each other seemed to have dwindled a little too soon; since by summer 2016, the couple started staying separately. It seems that the husband was tired of living in her shadow. He was sick of following her to the film sets with their daughter. However, Scarlett Johansson justified:
"I am so proud to do and I love to do and to be able to show my daughter that and have her come to the workplace and show her I'm an independent woman making it happen is very important for me."
She added:

"I think people in general can sometimes forget that their rights are not given, you have to fight for and continue to protect for the rights to your body and equal fair pay and they are important to highlight."

She continued:
"The gender bias does exist. We need to stand together to highlight that imbalance. As a woman, as a feminist, as a mother it was important for me to be there."

They also have differences about the custody of their only daughter Rose. Scarlett Johansson wants the child to live with her while Romain thinks that Scarlett is too preoccupied with her career to be able to take care of the child and be physically present with her for her needs. He feels that he has been the 'primary parent' for Rose for two years when Scarlett Johansson was involved in her career. The doting father feels that it would be in the interest of the child to reside in Paris with him while Scarlett Johansson could come and visit her whenever she pleases and when she is in Paris. He by no means wants to cut off Scarlett from her daughter. He feels that Rose was getting bounced back and forth since Scarlett is traveling a lot for her work. Romain Dauriac had wanted an out of court negotiations in all matters dealing with their child but Scarlett acted pre-emptively and filed for divorce. She feels that she is a devoted mother and believes that one day her daughter would understand her motives for doing what she is doing now.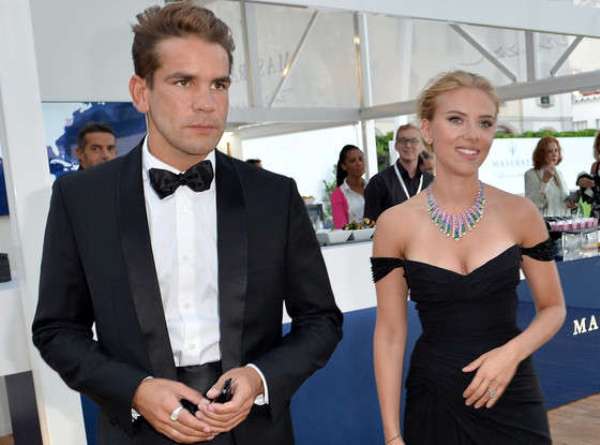 Short Bio on Scarlett Johansson
Scarlett Johansson is an American actress, model, and singer. She made her film debut in North (1994). Johansson garnered further acclaim and prominence with roles in The Horse Whisperer (1998) and Ghost World (2001). She shifted to adult roles with her performances in Girl with a Pearl Earring (2003) and Lost in Translation (2003), for which she won a BAFTA Award for Best Actress in a Leading Role.
Since 2010, she has also portrayed the Marvel Comics character Black Widow in the MCU. As a singer, she has released 2 albums, Anywhere I Lay My Head (2008) and Break Up (2009).
Johansson is considered one of Hollywood's modern sex symbol and has frequently appeared in published lists of the sexiest women in the world. More Bio…