Keeping Up With The Kardashians Is Coming To An End After A Decade! Don't Miss These Iconic Moments Of KUWTK!
Keeping Up with the Kardashians is an American reality television series that airs on the E! cable network. The series debuted on October 14, 2007, ran for 20 seasons, and became one of the longest-running reality television series in the US. The final season premiered on March 18, 2021. After 20 years and 14 seasons, Keeping Up With the Kardashians is going off the air.
So here are some epic moment in KUWTK we'll never forget
1)You're doing amazing, sweetie
In the very first season episode 4, Kris hypes up her daughter as she is photographed, draped with strings of pearls. She assures, "Kim, you're doing amazing, sweetie," while snapping a few pics of her own. This dialogue became so popular that Kris reportedly filed to trademark the one-liner for merchandise.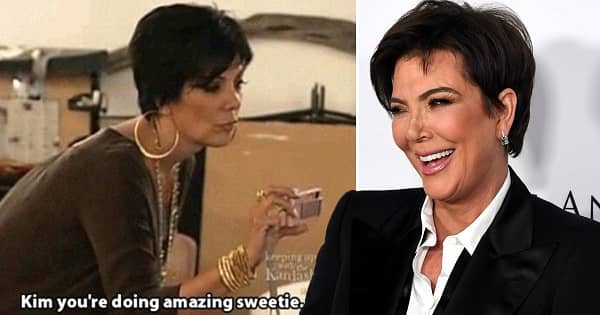 2)Kim, can you stop taking pictures of yourself? Your sister is going to jail
In season 3, when Khloe was about to serve time for a DUI in jail, Kris scolds Kim when she takes pictures of herself with a digital camera. In route to driving Khloe to serve time in jail for violating her probation, Kim snaps a photo of herself with a digital camera a self-portrait of the declining MySpace era, only illuminating the changing media landscape that "KUWTK" has mirrored.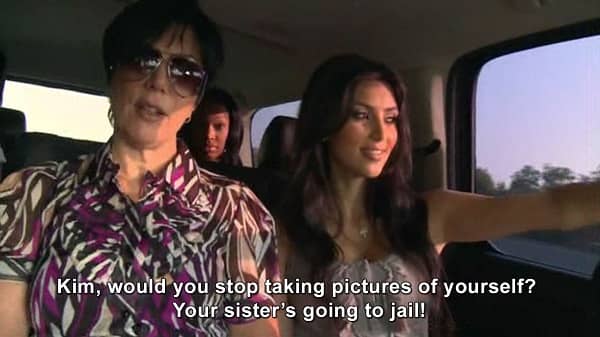 3)The Ugly Cry
During Season 2 Episode 8 "Kourtney and Kim Take New York" Kim is fed up with her siblings and she starts to break down, inspiring a mischievous grin on Kourtney's face. She explains, "I start laughing at Kim when she's crying because I just can't help it. She has this ugly crying face that she makes."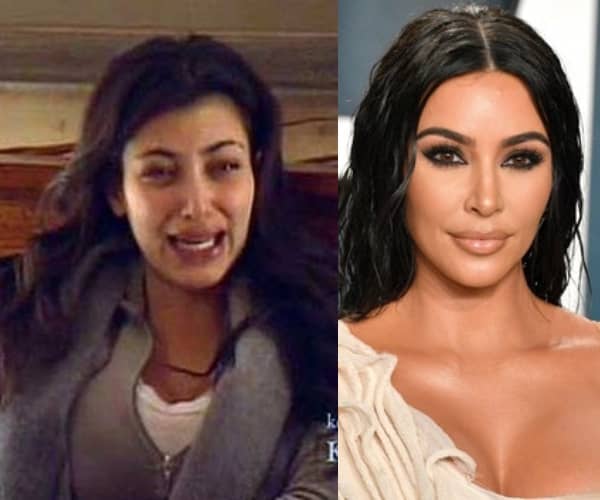 4)Kim loses her $75,000 diamond earring
The entire family is on vacation in Bora Bora for a vow renewal when Kim's then-significant. Unfortunately, somewhere in the ocean is Kim lose her $75,000 diamond earring. Her ugly crying face is back and it's paired with a super dramatic reaction. And Kourtney delivered an iconic tagline: "Kim, there's people that are dying." The line became viral for nearly a decade.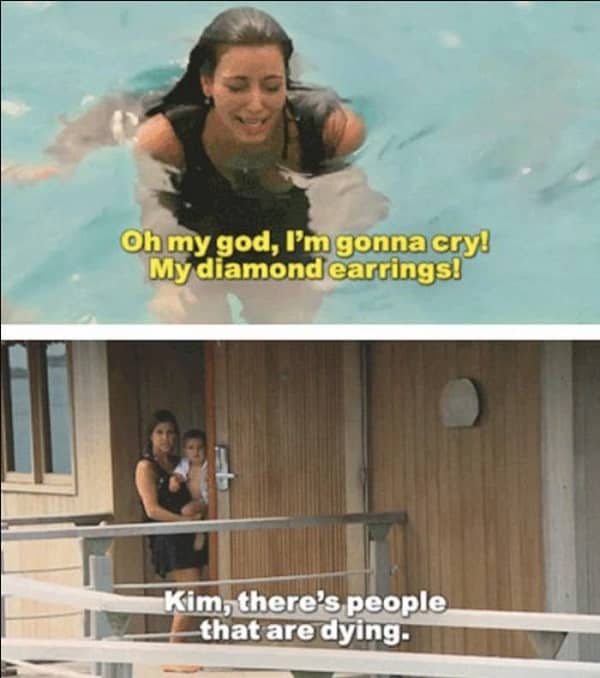 5)Kris Jenner calls out Kim for 72-day marriage
In season 12 of KUWTK hen, Kim was married to NBA star Kris Humphries for just 72 days.
Kris Jenner slammed her daughter for her shorted-lived marriage after Khloe, Kourtney and Kim accused her of "enabling" their brother by buying him a house.
Kris hit back: "I've seen you guys through so much sh*t that you do that I have to f**king put up with. 'I was married for 72 days.' Really? That was normal."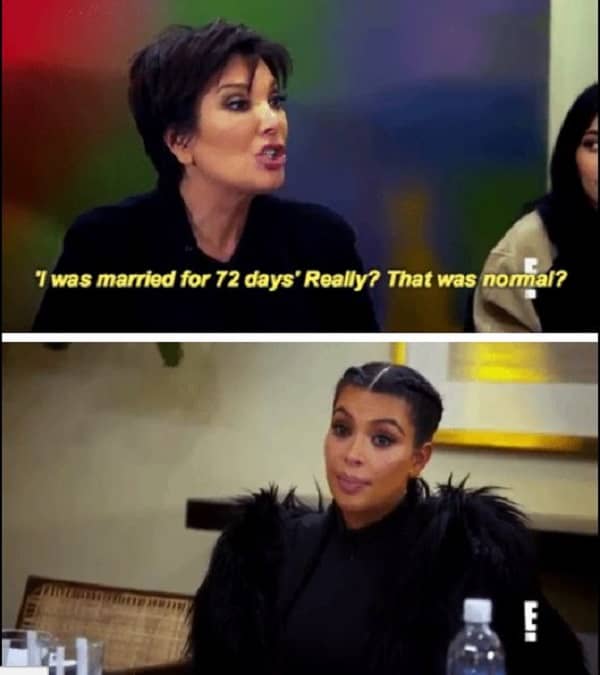 6)Don't Be F–king Rude
One of the first arguments from the Kardashian sisters happened when Khloé, Kourtney, and Rob were talking about Kim over dinner in Rob's apartment. In Season 2 Episode 7 Kim and Khloé got into a heated argument after the elder sister purchased a new Bentley. Kim hit her sister with a purse and yelled, "Don't be f–king rude!" while eating Chipotle at brother Rob's crib. The epic fight has since become one of the E! series' most quotable and viral moments.
You may also like to read Keeping up with the Kardashians, the show on E! will end in 2021! This will be the last season!