Keke Palmer is pregnant with Her First Child with Boyfriend Darius Jackson!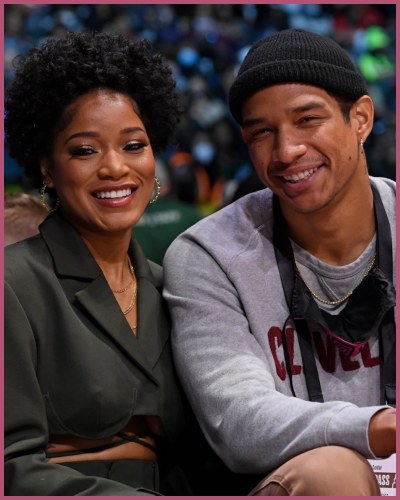 Keke Palmer revealed she is expecting to be a mom for the first time.
The actress said she is going to have her child with her boyfriend Darius Jackson.
Palmer's pregnancy news started making headlines in November when the star appeared at the CFDA awards.
---
Keke Palmer is expecting her first child
Congratulations are in order to Keke Palmer who is expecting her first baby with her boyfriend Darius Jackson.
The actress announced the good news on Saturday Night Live. The actress appeared on the show where she publicly admitted:
"There's some rumors going around. People have been in my comments saying 'Keke's having a baby, Keke's pregnant,' and I want to set the record straight — I am," 
The 29-year-old then opened her blazer to reveal her growing baby bump.
The crowds went crazy and started cheering. The Nope star then added:
"You know, I gotta say though. It is bad when people on the internet spread rumors about you y'all, but it's even worse when they're correct."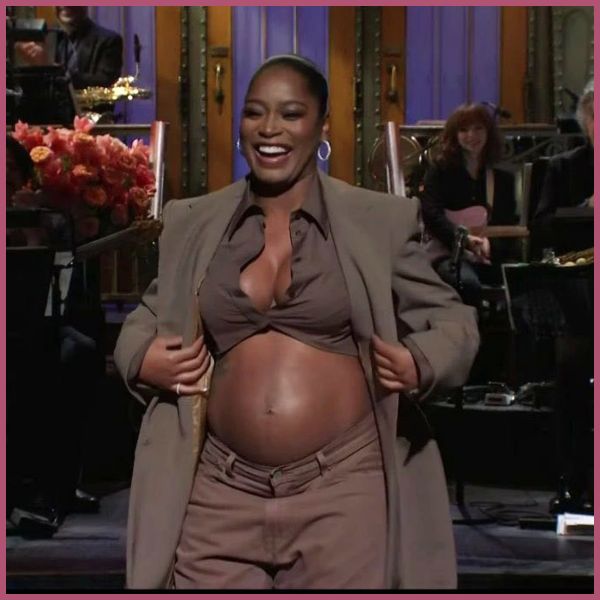 "But honestyly this has been the biggest  blessing, and I am so excited guys- I'm gonna be a mom!"
Fans started speculating that Palmer was pregnant when she appeared at the CFDA awards this year wearing an extravagant Carolina Herrera ballgown. Many believed she was trying to hide her bump under the designer gown.
The actress wore matching thigh boots and a belt right above her midsection.
When she posted pictures from the star-studded night on her Instagram account, fans called out her deceptive dress.
One fan joked:
"Whew keke that baby got you glowing, I'm ready to be a new T.T."
Another one added:
''Baby on the wayyy!!"
One fan requested the star:
"Just show us the bump 🤰🏾."
Also, Read Pregnant! Keshia Knight Pulliam is expecting her first child with her husband Brad James
Palmer gushes about Jackson whenever she gets the chance
Palmer is known for keeping her relationship private but she has gushed nonstop about her present boyfriend Jackson, whom she started seeing in the summer of 2021.
The couple who first met through Jackson's younger brother, Sarunas Jackson went Insta official in August 2021.
Sarunas appears on the show Insecure in which Palmer had a brief cameo.
In a since-deleted post of the soon-to-be parents, Darius wrote:
"You've been a blessing from above."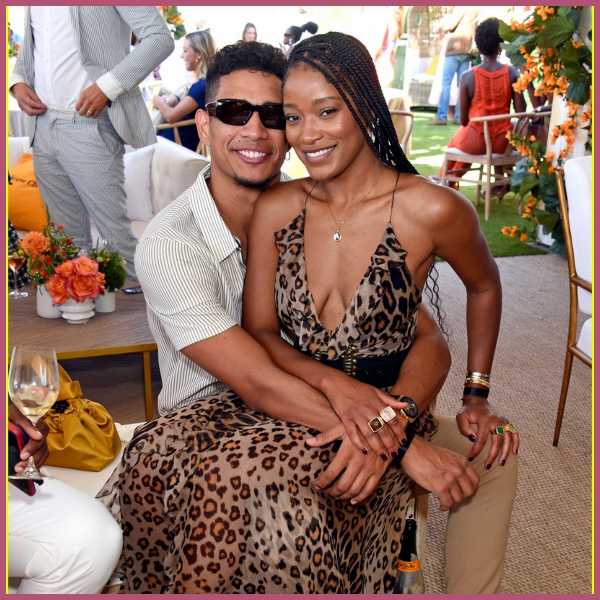 He continued:
"Never would have expected summer 2021 to turn out the way it did, but here we are,"

"I'm glad we were able to help each other throughout our lowest of times & show one another that what we are bringing to the table is everything that we got."
Palmer also has always been very vocal about her beau and in March,  in an interview with Bustle, the starlet said:
"This is the happiest I've ever felt with someone."
She continued:
"So why would I go out of my way to hide this person?"

"That's a lot more work than just living in my life and being in my life." 
Also, Read Here Maternity Photoshoot of Pregnant Gina Rodriguez with husband Joe LoCicero