Who is Kelley McDowell? Know about her married life with Malcolm McDowell, early life, open plan house, net worth, biography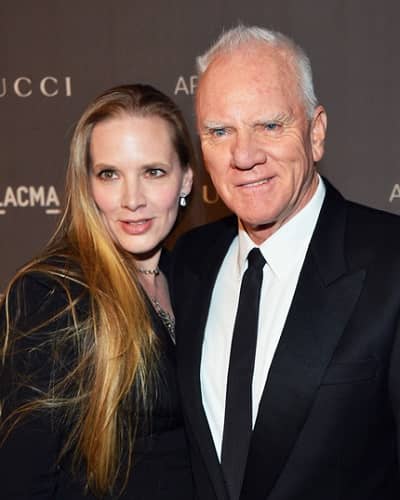 Kelley McDowell is an artist well-known for her work in O Lucky Malcolm! She has also worked in The One I Love. Kelly is known for being the wife of English actor Malcolm McDowell.
Kelley McDowell and Malcolm McDowell's married life
Kelley McDowell and Malcolm McDowell met each other in the year 1988 on the beach of Southern California. He had separated from his wife Mary and was living in an apartment. Kelley and Malcolm walked down the aisle on 12th November 1991 in a private ceremony. Likewise, they had their honeymoon in California after which they divide their time between homes in California, London, and Italy.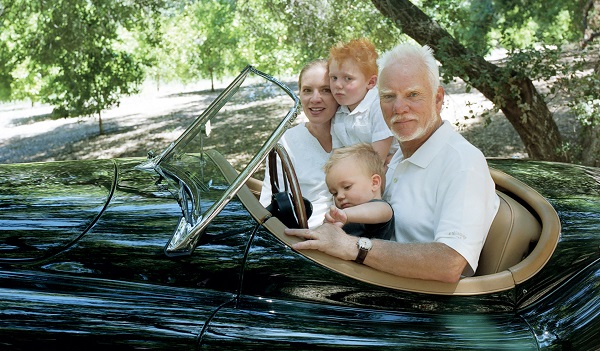 Together, they have three children Beckett Taylor McDowell born on 29th January 2004, Finnian Anderson McDowell born on 23rd December 2006, and Seamus Hudson McDowell born on 7th January 2009.
Also read Who is Keith Lieberthal? Know about his married life with his wife Julianna Margulies, his early life, education, net worth, biography
The early life of Kelley McDowell
Kelley McDowell was born Kelly Kuhr. Her family is from Ukraine and migrated to the USA and lost contact with those family members who are left behind in Ukraine. Kelley was raised in Michigan and they moved to Kentucky later. Kelley worked as a local artist who was working in a gallery. She also does interior designing.
Kelley and Malcolm McDowell's open plan house
As Kelley McDowell is a painter and interior designer, her husband Malcolm McDowell decided to build their open-plan house in the hills north of Los Angeles together.
Similarly, it is filled with mechanical toys, miniature carousel animals, antique shop signs, articulated wood figures that gesture and point, quilts, and every other imaginable manifestation of folk art.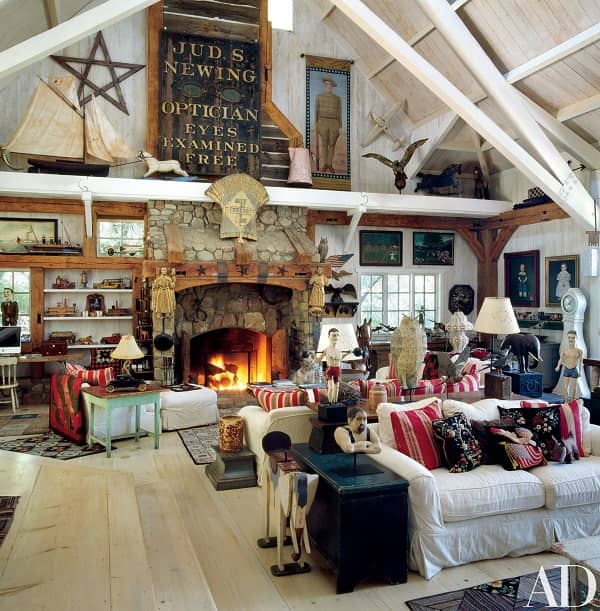 Likewise, they began building the house in the year 1002. Malcolm said,
"I wanted to respect the land. We have a number of acres on these wooded hills, and I didn't want the house to stick out, so there is no exterior trim. Inside, however, the house was inspired by a Victorian painter's studio I lived in off Church Street in Kensington, in London, when I was making Clockwork Orange."
They started collecting antiques when Malcolm went on location for his films and Kelley traveled with him. She said,
"We've bought at auction at Sotheby's in New York and from antiques shops in London, and we have carousel animals, carved at one-quarter size to be used as salesmen's samples, that we found in Hawaii when Malcolm was filming an episode of Fantasy Island."
How much is the net worth of McDowells?
Kelley McDowell has an estimated net worth of $1 million. She shares the net worth of her husband which is $40 million. Likewise, he has appeared in several films which include The Big Ugly, Bombshell, Corbin Nash, American Satan, Grow House, Walk of Fame, Death Race 2050, Mississippi Murder, Kids vs Monsters, Some Kind of Beautiful, Mischief Night, Meet the Small Potatoes, A Green Story and more.
Also, some of his recent TV series work include Truth Seekers, Scooby-Doo and Guess Who, Teen Titans Go, Chicago Med, Star Wars Rebels, Welcome to the Wayne, We Bare Bears, TripTank, and more.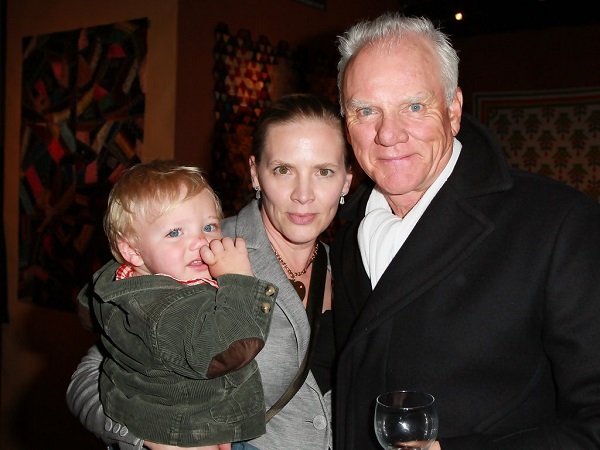 Also read Who is Deanna Daughtry? Insight on her happily married life with Chris Daughtry, children, bisexual, net worth, social media, biography
Short bio on Malcolm McDowell
Malcolm McDowell is an English actor primarily well-known for playing rowdy and villainous roles. In a career spanning over five decades, he has done a wide variety of film roles. Read more bio…