Kelly Bensimon on The Real Housewives of New York City's Political Feuds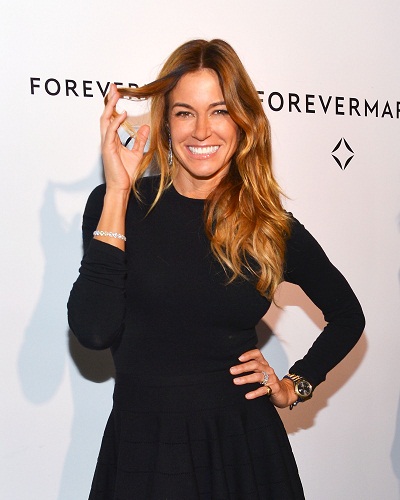 Real Housewives of New York City album Kelly Bensimon spoke exclusively with US Weekly on Monday, May 8, and sounded off on the"tacky" political feuds playing out on the current season of the hit Bravo series.
---
Bensimon's Thoughts on the US
Bensimon shared her thoughts with the US at the inaugural Gotham Cares Gala Fundraiser in New York City she starred on RHONY for three seasons from 2009 until 2011.
"I think we all have to remember it's reality TV. It's not The New York Times. It's really not legitimate, so for us to be having those kinds of conversations on reality TV, I think that's tacky. It's just tacky,"
Source: US Weekly(Kelly Bensimon )
Attended Monday night's event in support of Médecins Sans Frontières and their great contributions to the Syrian refugee crisis continued,
"Unless they were, like, doing something really amazing or they were making an impact, that might be a different story. But just to talk and argue about it? That's just really tacky."
Political Affiliation of Bensimon 
As the fans have witnessed on season 9 of RHONY, castmates Ramona Singer, the supporter of President of the US Donald Trump, and Carole Radziwill who passionately backed Hillary Clinton butt heads over their unique opinions about last year's Presidential election.
Because of their opposing views, the drama came to a head-on Wednesday, May 3, the episode of the show when Radziwill disinvited Singer from her election Party because of their opposing views.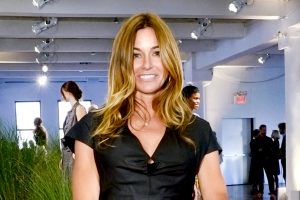 "I don't know Carole at all, but I just think slamming anyone for their political views is tacky,"
Model Bensimon told Us of Radziwill's attitude toward Singer.
"It's rude. It's very uneducated."
For her part, the second-course author has known that political beliefs are best to keep secret or private. She said:
"When Trump was elected as president, I said some nice words about respecting our new president and I got slammed by Twitter, so I really just like to keep my politics to myself now,"

I vote for who I want to vote for and I support whoever I want. The only thing that I can really say and that I constantly repeat is that it's about what you do every single day. You're your own politician. I'm honored to have an amazing president. Whether it was Hillary Clinton or Donald Trump, that's not my concern."
Kelly Bensimon thinks about fighting about politics on RHONY is "Tacky"
Regardless, real housewives are mostly known for their never-ending fights. But, theirs one subject Kelly Bensimon thinks not to bring up any subjects of politics in the show.
She openly spoke up not to bring any kinds of subjects on politics into the show. Model Kelly is referring to the fact that Radziwill is the uninvited singer from her election party because of her support of Donald Trump.
The Gotham Cares Gala supported Médecins Sans Frontières and their contributions to the Syrian refugee crisis. Even though, Even Kelly Bensimon has praised Trump, who has been always very openly opposed to allowing Syrian refugees into the country.
Kelly Bensimon complains about Carole Radziwill making RHONY about politics says "tacky" and "rude"
She doesn't give a damn care about whom Carole Radziwill vote for. Furthermore, she thinks Carole Radziwill is making a very big deal out of her co-star politics is "tacky".
Pointing out the obvious, Kelly spoke out that "Real Housewives of New York" is not the "New York Times" and has no kind of business with politics.
"I don't know Carole at all, but I just think slamming anyone for their political views is tacky."
Instead, Kelly explained and suggested that Carole use this as a learning opportunity but not a judging one. Since Kelly has been the victim of 'Systematic Bullying', she is sensitive to anyone being harassed for their beliefs. Bensimon's advice for countering political opposition is to grab the current situation with respect.
The short biography on Kelly Bensimon
Kelly Killoren Bensimon is an American author, socialite, former editor of Elle Accessories, and a former model who was born on May 1, 1968, in Rockford, United States. Also, has appeared as a full-time cast member on the Bravo television series The Real Housewives of New York City from seasons 2 to season 4. More bio…