Kelly Brook on vacation with boyfriend Jeremy and rocking her evergreen curves! Kelly proposed to Jeremy and dumped?
Kelly Brooks without a doubt is one of the hottest and sexiest females. Usually known as a "sex symbol" Kelly is a breathing-walking epitome of sexiness. And at the age of 39, Kelly still rocks her body and her sexy curves.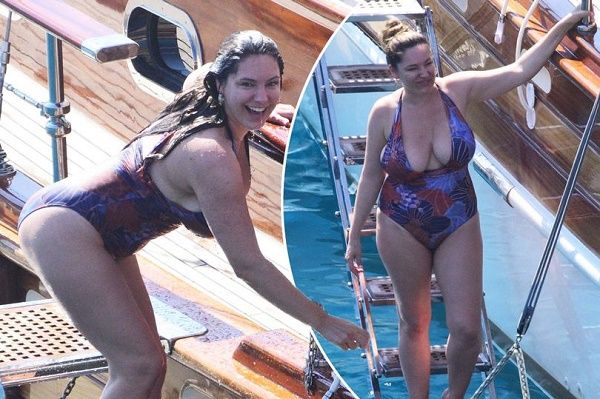 Brook was seen flaunting her voluptuous curves while having a little swimming session in the sea from a luxurious yacht around Turkey. Kelly is currently enjoying her vacation with her boyfriend Jeremy. She is not new to being sexy as she has been honored as one of the sexiest women alive by FHM in 2005.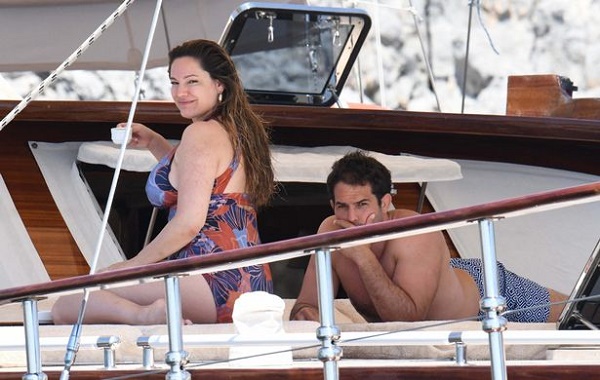 Brook looked relaxed and confident with herself in her blue flower-patterned one-piece bathing suit. She had her brunette high up in a bun, with no makeup and a natural bright smile. She looked sexy yet very humbly pretty. It was a picture perfect.
Also, read about TV presenter Kelly Brook told to make bat boxes to house the rare and protected species of bats found on the roof of her Kent house!
Kelly and her current boyfriend!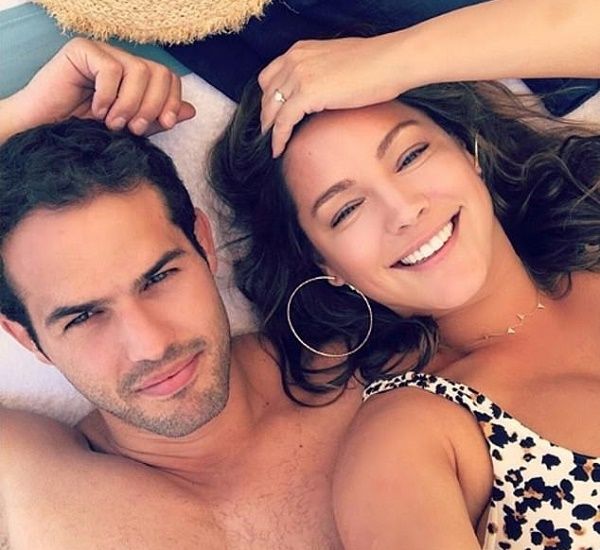 Brook has her share of boyfriends in the past but currently, she is dating Jeremy Parisi. The two started officially dating since 2015. She revealed in 2018 to OK magazine that, she was actually the one to take the first to take the big step. She was apparently the one who proposed to her new French boyfriend model Jeremy Parisi.
For more shocker, Kelly reported that Jeremy actually dumped her at first. She says it wasn't anything serious of a proposal but later the two eventually got engaged. She was seen with a big diamond ring after returning from a romantic holiday with Jeremy.
Also, read about Kelly Brook has shrunk remarkably as she undergoes weight reduction and body transformation!
Kelly didn't act cool but straightforwardly wooed Jeremy!
It is always the men pursuing women, not trying to go into the gender stereotypes debate but women do not generally play the persuing role. Women try to play cool even when they like someone which often ends up in a missed opportunity but that's not the case for Kelly.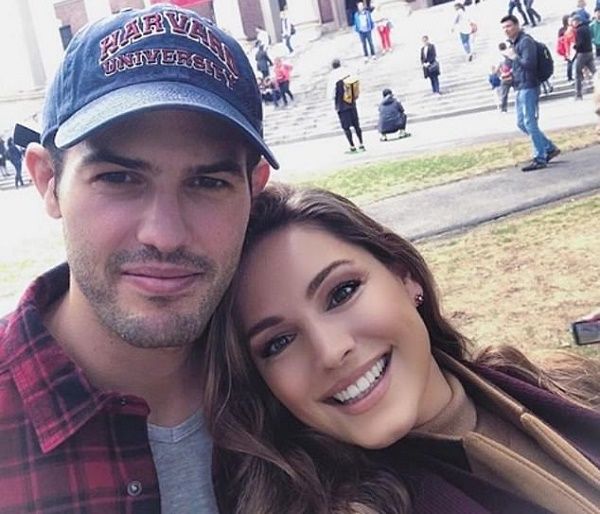 Kelly went straight forward for her current boyfriend. She said that she first saw her current boyfriend in a video and searched for him on the Instagram cause, we all know, cause he is a handsome hunk.
She followed and noticed that Jeremy had followed her back. Kelly then did the classic move, sneaked into the DMs. She apparently pursued Jeremy through DMs. The two flirted for 8 months in the DMs until they finally met and started dating for real.
Also, read about Supermodel Kelly Brook takes to gardening in her quiet Kent farmhouse!
Brook's long list of Exs!
With her looks and her exceptional curves, it is given that she has a long list of ex's but for Brook, the list is filled with famous boyfriends and fiances.
Brook first dated film star Jason Statham. She started dating Jason she was only 18 and was together with for about seven years.
She then dated her co-star Billy Zane in 2004. The two got engaged in 2007 to only split in August of 2008.
She later dated a rugby player, Thom Evans, from 2010 to 2013. The two were even getting ready for a child but sadly Kelly suffered through a miscarriage in 2011.
Her recent ex-boyfriend is actor David McIntosh. The two got engaged but split only after a seven months relationship.
Also, read about Ariana Grande sues Forever 21! Forever 21 uses a lookalike model
Sort Bio on Kelly Brook
Kelly Brook is an English model, actress and television presenter. Brook is popular for her role in The Italian Job in 2003 and Piranha 3D in 2010. She also co-presented The Big Breakfast for 6 months. She also endorsed many brands. Kelly has also appeared in the music video of Lawson's song Juliet in 2013. See more bio…
Sources: Dailymail, The Mail, Wikipedia