Kelly Carlson sacrificed her career for Navy husband! Find about their married life
Nip/Tuck actress Kelly Carlson recently disclosed her decision to leave acting and real reasons. On an Instagram Live, she discussed why she left the entertainment industry. Kelly is positive about returning to it someday.
One of the users asked,
 "Are you still acting? And if not, why did you decide to give it up?"
To the question, she disclosed that she is not acting right now. Carlson said that her husband Dan Stanchfield relocated from Los Angeles to San Diego because of his work in the Navy.
Kelly said,
"Why am I not acting? Not for any reason, really. Just that we live far away. I need to be in L.A. and we're not for my husband's work, which is down – he's in the Navy, so we're way down in southern San Diego. And that's kind of it."
She added that her leaving Hollywood was not because of any bad experience or any bad incident. Kelly loved being in Hollywood. She wanted to support her husband as he has a business where they need to be out of the city. She revealed that she is a manager wife as her husband is the star of the family.
Likewise, she went on to say,
"Maybe I'll go back one day, I don't know," said Carlson. "I'm open. I'm kind of a free spirit. I kind of am, and I'm kind of not. But I'm always up for new experiences. And Dan is such a great guy, I'm not gonna say no. Yeah, you don't say no to this kind… No, no. You make adjustments."
Her husband did not ask her to leave her acting career but she felt like there was a lot of value in his job so she decided to do it.
Also read 'Married at First Sight' Greg Okotie and Deonna McNeill relationship update! Find about their journey from marriage to new business
Who is Kelly Carlson's husband?
Kelly Carlson is pretty secretive about her married life. Even though it is known that she is married to Dan Stanchfield there is no details about their wedding. It was a private ceremony that was held in front of a few close friends and family members.
Her husband is an American Navy officer. Dan is serving as an officer in the United States Navy. He also works as a survival instructor. They are happily married to each other. Kelly said that her husband is a great guy. She usually shares pictures of dogs on her Instagram account. As per herInstagram, she owns three dogs.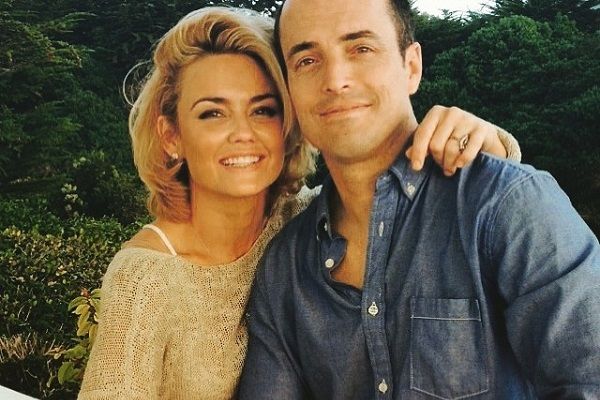 Also read Married couple Alex McCord and Simon van Kempen's 20th marriage anniversary! Find about their married life, children and net worth
Short bio on Kelly Carlson
Kelly Carlson is an American actress and model who is best known for her role as Kimber Henry in the FX drama series 'Nip/Tuck'. She also posed for the appearance on the cover of the October 2004 issue of Stuff Magazine. Read more bio…