Kelly Dodd Received A Huge Backlash After "Drunk Wives Matter" Hat; Her Response On The Controversy!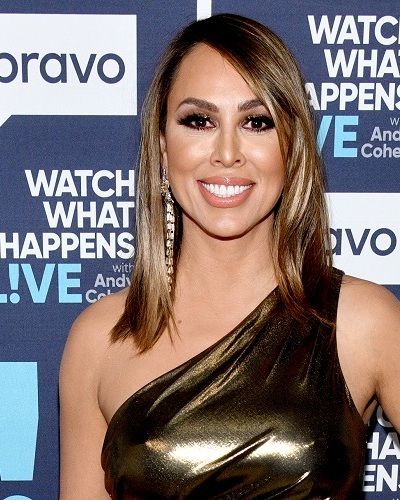 Kelly Dodd is receiving a huge backlash after she wore a 'Drunk Wives Matter' hat at her bridal shower.
Moreover, people also were angry after she had a bridal shower and attendees were not wearing a mask.
---
As there is an ongoing Coronavirus pandemic that has already taken millions of life all over the globe. She has finally addressed the ongoing controversy about her on social media.
Controversies of RHOC star Kelly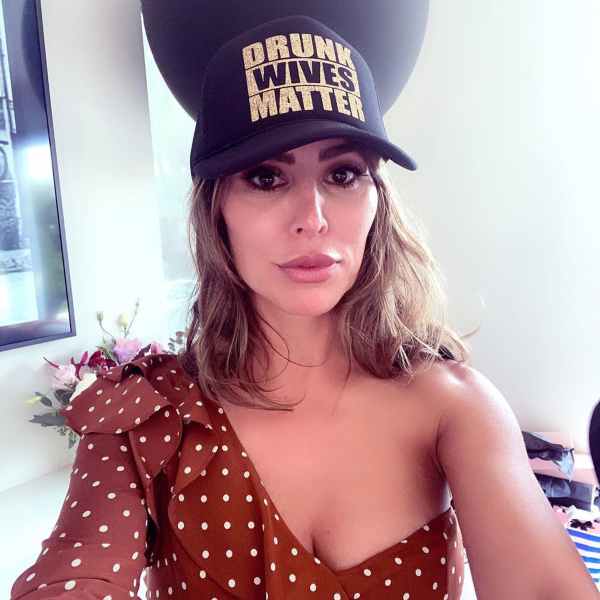 Recently, the 45-years old reality star, Kelly Dodd shared a chain of videos and pictures on her Instagram from her bridal shower. This made her fans and followers question if she is following the preventive measures during the pandemic.
Moreover, she also shared a selfie of herself wearing a hat with the quote 'Drunk Wives Matter'. The attendees at her bridal shower were her RHOC co-stars Emily Simpson, Gina Kirschenheiter, and Elizabeth Vargas.
One of the pages reported that the hat was a gift from one of her friends. She has previously received heat from her followers for not supporting BLM. These scenarios caught huge attention and she was on fire with backlash for her recent actions.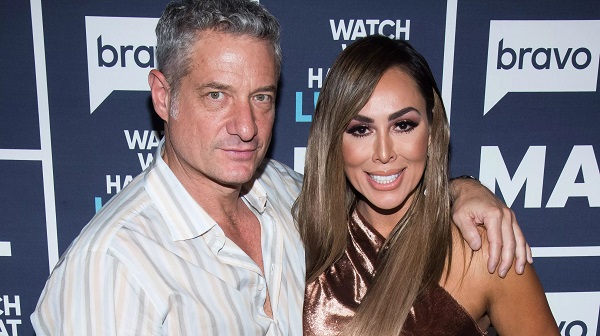 However, there was a mask missing from her face. The reality star is getting backlash for not wearing a mask and for lack of social distancing on the bridal shower and her hat.
How did Kelly Dodd respond?
With all the ongoing criticism, the paparazzi clicked her going out on an errand trip at her California house. On her trip to buy stuff for her house, she was wearing a bandana hung from her neck and Rayban to protect her eyes. This was the first time, she came out in public after the controversy.
After getting a huge backlash and lots of questions from her followers, she finally addressed it. She posted a picture of all the attendees wearing a white disposable mask. However, some people mentioned they allegedly wore a mask just for a snap, while it was missing for the whole event.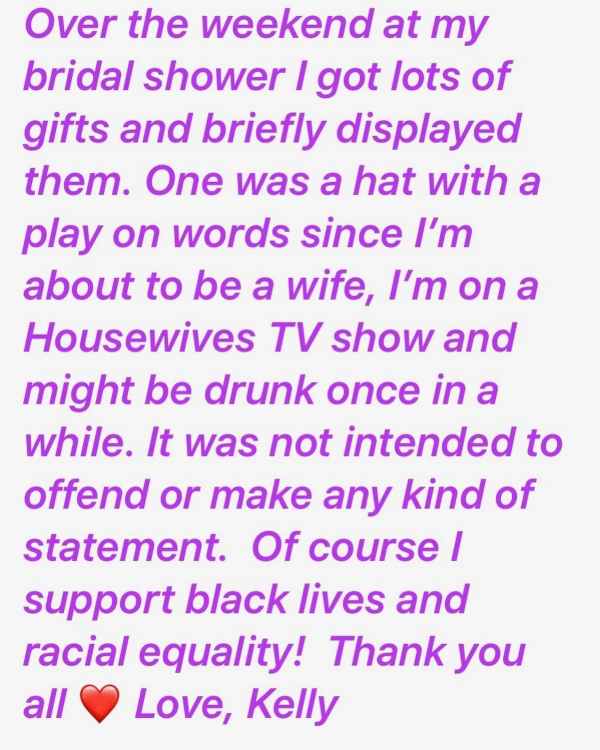 Governor Gavin Newsom declared that a mask is mandatory the last month for the state of California. It was to prevent the spread of deadly viruses from spreading all along with the world.
One of the Twitter users tweeted at her saying:
'Yeah well it doesn't count when you post a picture before with everyone NOT wearing them. So disrespectful to all the healthcare workers, essential works, people who have lost loved ones bc of COVID. Your carefree sprit is not safe at this time.' 
The reality star then mentioned she was never sick. Moreover, she even mentioned COVID-19 as a "super flu and not a death sentence".
This offended more people and they criticized her in the comment section. Meanwhile, some of them were calling her out for wearing a hat that reads "Drunk Wives Matter".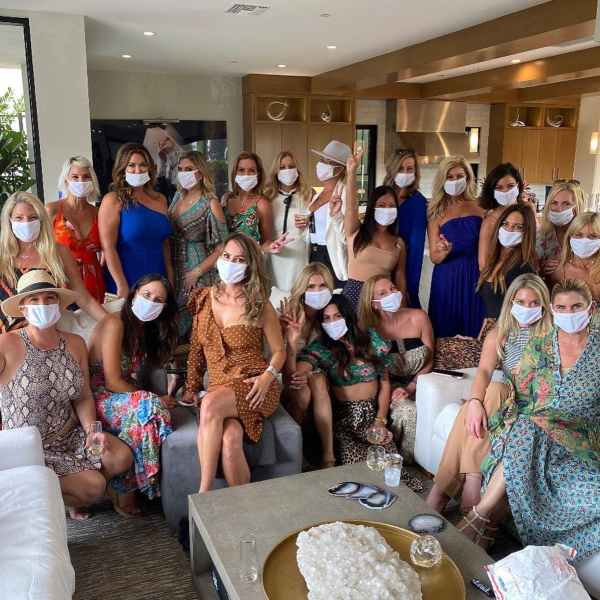 They called it an insensitive move during the ongoing Black Lives Matter protest against racial injustice. To which the reality responded by saying on her now-deleted video:
"it's not my girlfriend bought it for me as a gift. it's a play on words . Some people aren't that smart. You know what, all lives matter. People that can't get a joke, go f— yourselves."
The reality star is soon getting married to her fiance Rick Leventhal. The duo got engaged in November 2019. Rick and Kelly were dating for a year when Rick proposed to her with a giant pear-shaped diamond ring. Amid their engagement, they have already traveled to five different countries. There is a lot on the way for the couple in the future.
You may also read- Teddi Jo Mellencamp fired from RHOBH! Know about her fitness program controversy!
More About Kelly Dodd
American Kelly Dodd is an entrepreneur and TV personality. She is renowned as a cast member of the Real Housewives of Orange Country. She is also the co-owner of Positive Beverage. See more bio…
You may also read- Masika Kalysha Accused Of Faking Her Kidnapping!