Kelly Dodd and fiance Rick Leventhal ready to get married! Know about her RHOC controversy, previous marriage, net worth…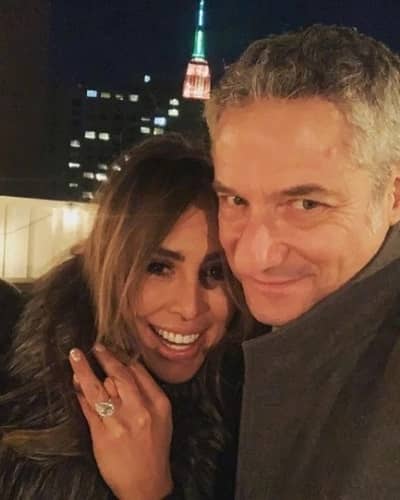 Kelly Dodd is engaged to Rick Leventhal got engaged in November 2019. It is said that the two were looking forward to getting married on 10th October 2020.
Their wedding might happen soon if the coronavirus pandemic might not change their plan. They engaged in a trip to New York which she shared on Instagram.
She showed her engagement ring in a photo with Rick and wrote,
"I can't believe I just got engaged!! @rickleventhal you are my Prince and my dream come true!!! #love #engaged #myprince,"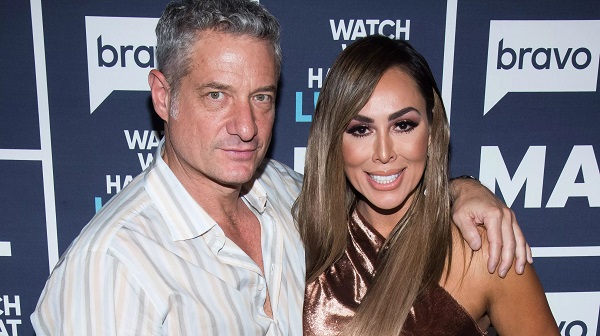 Rick proposed to her with a giant pear-shaped diamond ring after a year of dating. They had traveled to five countries in six weeks during their engagement. They first met each other in August 2018.
Kelly Dodd fell into another RHOC controversy
Kelly Dodd revealed that she is coming back for the new season of The Real Housewives of Orange County. She made headlines for traveling even during the coronavirus pandemic. Her new controversy started when she claimed the reality series was her show.
Dodd said about Elizabeth Vargas being added for the 15th season of the show,
"There's Elizabeth… she's on my show, everybody is going to watch her,"
People compared her with Jax Taylor of the final season of Vanderpump Rules. Since the controversy Kelly said,
"OK, I could've said 'on our show'. Obviously, it's not my show, [it's] an ensemble cast. Nitpick much, get a life dude. Yeah so sensitive. It's the idiocy of these people .. I shouldn't comment because I'm dumbing my self down."
Dodd has been in many controversies in the past. She is considered to be one of the controversial cast members.
Also, read Shocking her fans, RHOC Kelly Dodd moves on with Rick Leventhal quickly after her split from her previous boyfriend plastic surgeon Dr. Brian Reagan!
Kelly Dodd and Rick Leventhal's previous marriage
Kelly Dodd was married to Michael Dodd previously. They were married in 2006 and their divorce was finalized in February 2018. They have a daughter Jolie Dodd together. In an episode of RHOC, she revealed that she and Michael were not on good terms as they were fighting.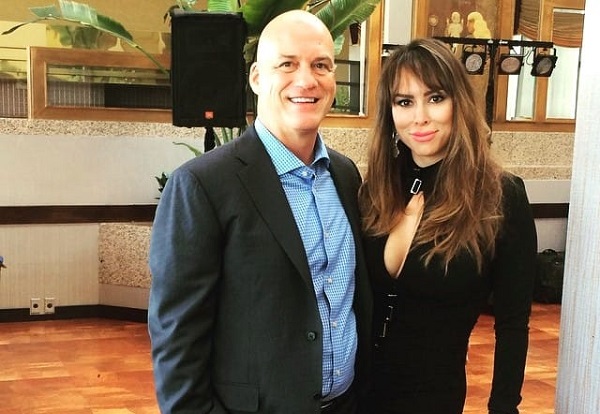 Similarly, Rick Leventhal was married to Beth Shak in the past. They had eloped in 2016 but announced their divorce in less than a year. They married just four months after of first meeting.
How much is the net worth of Kelly Dodd?
Kelly Dodd is estimated net worth of $10 million. She has appeared in the TV series The Real Housewives of Orange County. Her other TV work includes The Doctors, Watch What Happens: Live, Entertainment Tonight, The Real Housewives of Atlanta, The Talk, Steve, Bravo's Play by Play, Daily Pop, Access Daily, and more. She had a 4 bedroom Newport Beach mansion which she sold for $5 million.
Similarly, the estimated net worth of Rick Leventhal is $1 million. It is said that his apartment had a one-bedroom and only one bathroom. It is a small apartment with three rooms but it features all-white walls that made it look bigger.
He had listed the apartment for $825,000. It was located on the 19th floor and has a doorman and a 253-square-foot private terrace with an outdoor fireplace.
Kelly and Rick moved into a new house together. Kelly announced,
"I just moved into my new place and I have all my girlfriends working for me! Kind of liking it … I'm loving it!"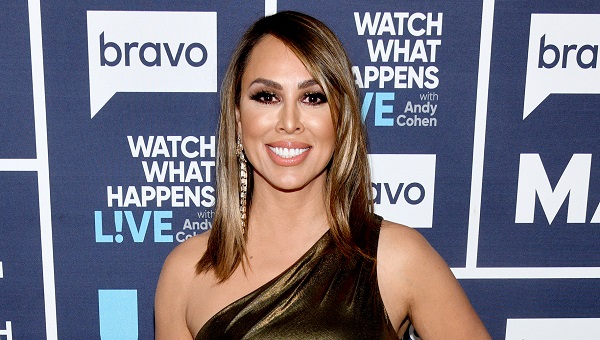 Their new house features an all-white kitchen with a hooded stove and a subway-tile backsplash. The TV room had a cushy couch, a giant flat-screen, and vaulted ceilings.
Also read New Neighbors Selena Gomez and James Charles talks about Rare Beauty over facetime! Know about her relationship status and net worth
Short bio on Rick Leventhal
Maryland-born Rick Leventhal is an American reporter. He is a senior correspondent for Fox News Channel and is famous for the news that he covers risking his life. Read more bio…