Former WWE star Kelly Kelly is pregnant, expecting her first child with husband Joe Coba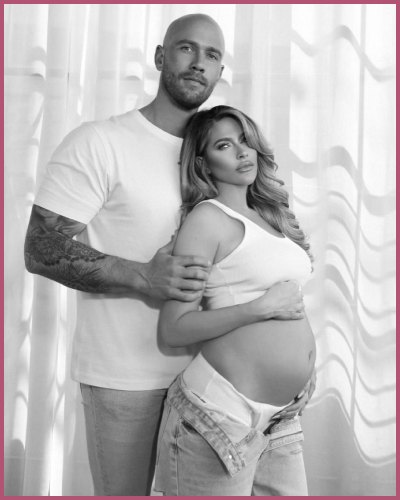 Kelly Kelly is expecting her first child with her husband Joe Coba
She took to Instagram on Tuesday, March 28, to share the exciting news that she is pregnant 
In August 2021, Kelly suffered a tragic miscarriage during her first trimester
---
Kelly Kelly and Joe Coba are expecting a Rainbow Baby
Kelly Kelly is ready to start her motherhood journey! The professional wrestler, 36, is expanding her family with her husband Joe Coba.
She took to Instagram on Tuesday, March 28, to share the exciting news that she is pregnant following her heartbreaking miscarriage in August 2021.
The pregnant mama shared a series of pictures from her pregnancy photoshoot alongside her husband. She then simply captioned the post,
"Even miracles take a little time. Baby Coba loading"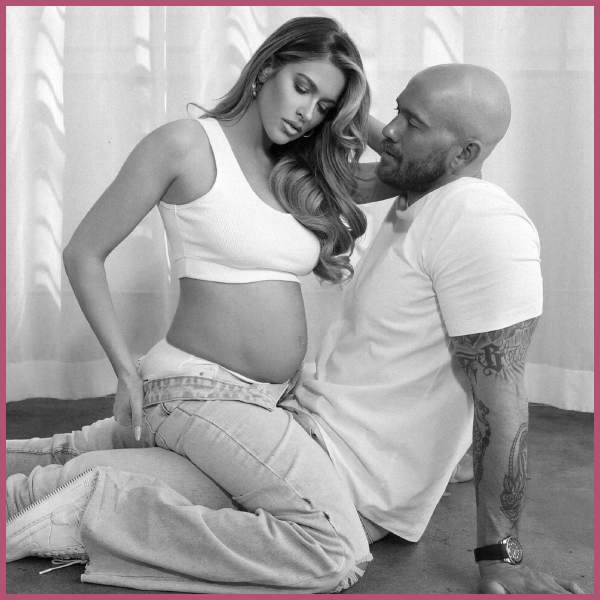 In the pictures, she flaunts her tiny baby bump, donning a white bra top coordinating with unbuttoned jeans with white panties. Similarly, she kept her long blonde hair in loose curls.
Similarly, the WWE champ gave more insight into her pregnancy in an interview with Entertainment Tonight. She told the outlet,
"I am feeling amazing. I've been dreaming about this journey to motherhood for so long and starting a family with my incredibly supportive husband, Joe. Now that it's here, it's just been such a great experience."
Also read Olympic Gymnast MyKayla Skinner is pregnant, expecting her first child with husband Jonas Harmer
Kelly is currently 14 weeks along in her term and her due date is on September 25, 2023. The Action Icon Award winner added,
"Obviously, the first trimester is not so dreamy with all the morning sickness. But once I got out of that, the second trimester has been great. I feel like I'm myself again and have all the energy to do the things I love and missed during the first trimester like working out, etcetera."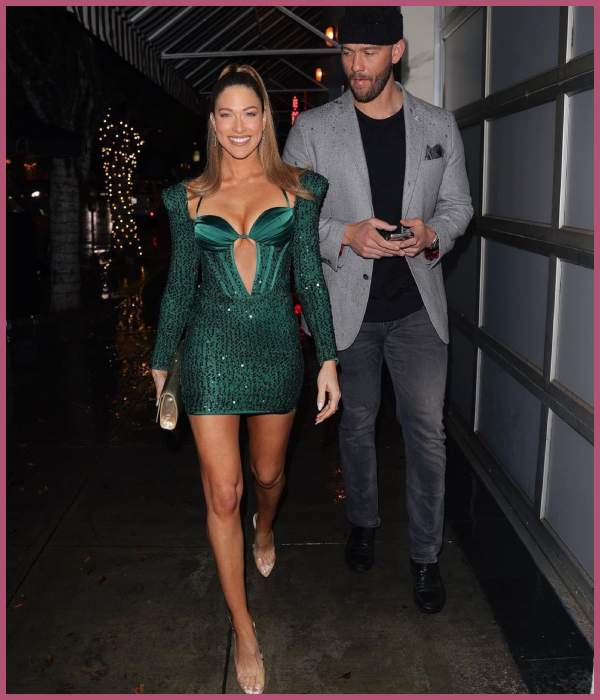 Kelly will share her IVF fertility journey in the upcoming documentary, Egg Whispers
In August 2021, Kelly suffered a tragic miscarriage during her first trimester. After the miscarriage, she experienced some fertility difficulties so she opted to undergo IVF treatment.
The wrestler, whose real name is Barbie Blank, announced that her fertility journey will be featured in an upcoming documentary film, Egg Whispers. 
She revealed,
"I worked with Dr. Aimee Eyvazzadeh, the 'Egg Whisperer,' who is my godsend of an IVF doctor and we did an embryo transfer which was how I was able to be pregnant today,"

"Without her, I don't know if it would have ever been possible, so I'm just so grateful for what IVF has given me, my husband, Joe, to have the family that he's always dreamed of, and what it's able to do for other women and families. It's come such a long way."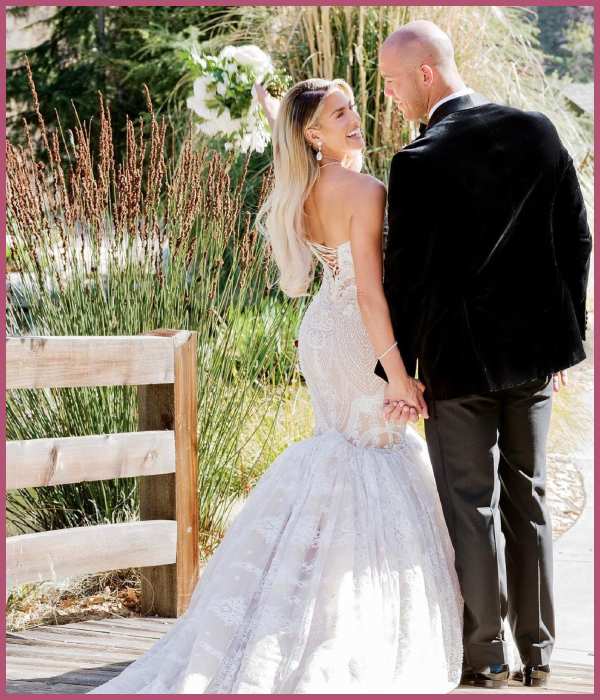 Also read Finally a Good News! Canadian Actor Alexander Ludwig and Wife Lauren are Expecting a Baby after Three Miscarriages!
The Summer Slam star said the feedback she got from fans was positive and determined to help others who were going through the same heartbreak.
"The overwhelming responses of 'Thank you so much for sharing your story, I wish it was talked about more,' was really all I needed to be inspired to want to be a strong voice and to be open and honest about my fertility journey"

"I don't want women to think they are alone or going to be looked down on or think something's wrong with them, so they are ashamed to talk about this. One out of five women struggles to get pregnant after one year of trying."
Short bio on
Kelly Kelly
Kelly Kelly is an American model and retired professional wrestler. Her real name is Barbara Jean Blank. She is professionally known as Barbie Blank.
This energetic girl is popular by her ring name Kelly Kelly. She became the youngest WWE Diva at the age of 19 and also won the WWE Divas Championship. See more…