Detroit Pistons' Kelly Olynyk Married Jackie McNulty in Basketball-Themed Wedding!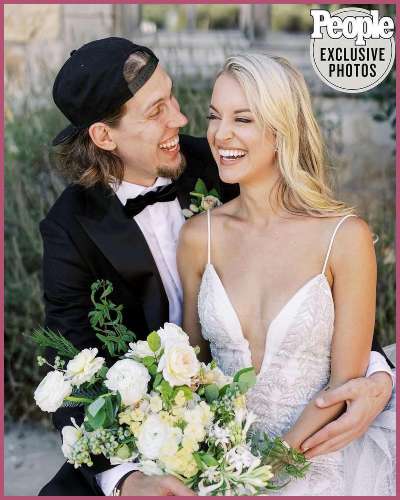 Detroit Pistons center Kelly Olynyk married his girlfriend Jackie McNulty.
The Canadian basketball star had a traditional and basketball-themed vineyard wedding in California.
The newlywed has a third wedding ceremony this time at Sunstone Winery in Santa Ynez, California.
---
The basketball star, 31, Kelly Olynyk wed his longtime love Jackie McNulty, 31, for the third time in a traditional, yet playful, outdoor vineyard ceremony.
Basketball-themed vineyard wedding celebration of Detroit Pistons center Kelly Olynyk
Kelly Olynyk has a third marriage ceremony with his wife Jackie McNulty in a basketball-themed wedding at Sunstone Winery in Santa Ynez, California.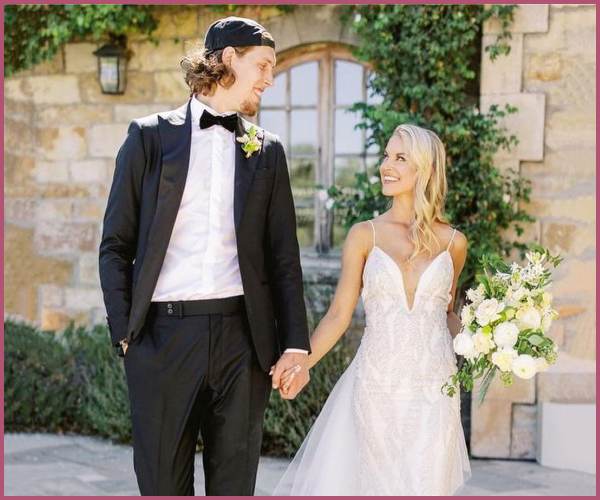 This wedding ceremony on 7th August 2022 came after the intimate family wedding in Idaho and Las Vegas marriage. Their married was registered first on July 2022.
Sportsperson Olynyk exchanged vows in front of family and friends under the venue decorated by wedding planner Susan Dunne and captured by Sposto Photography.
Also, Read Emmerdale Actor Danny Miller Married Steph Jones in a Cheshire Wedding Ceremony!
How was the Wedding celebration linked with their love for basketball?
The Gonzaga University alums are basketball lovers and one being the pro player from Detroit Pistons could not hide their love for basketball. The vineyard was decorated with basketballs and the winery area showcased enthusiasm for sports.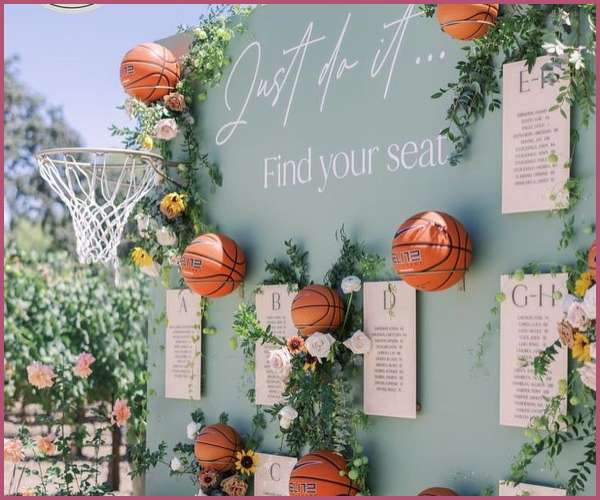 Canadian basketball player, Kelly Olynyk had a mini-basketball and poker and craps tables for their wedding party. Previously, they talked about their epic party saying,
"We knew we would be together forever and are getting ready to start a family, so might as well throw an epic party."
Also, Read A glance at the Secret Italian Wedding of Kelly Brook and Jeremy Parisi!
Relationship timeline of Kelly Olynyk and Jackie McNulty
NBA player Kelly Olynyk is in a relationship with Jackie McNulty after encountering her during their University days. The two had an intimate wedding in July 2022 after sparking romance for years.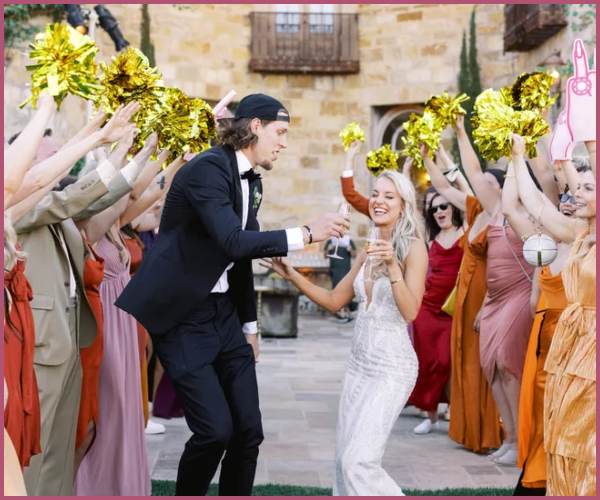 Girlfriend of NBA player Kelly Olynyk, Jackie McNulty is now his lawfully wedded wife. He announced their lavish playful wedding a week before their wedding in California wishing his lady a happy birthday saying,
 HAPPY HAPPY BIRTHDAY!!! To my lovely, beautiful, backbone, and soon to be doubly official WIFE! ❤️🎉❤️ you do so much for our family and friends every day, it's time for you to have your day! We love you more than you love wine 🍷!!!
Also, Read Now That's a Wedding Dress! Find Out More About the Designer Who Dressed Teresa Giudice for Her Wedding!