Kelly Osbourne Reveals The Difficulty She Faces in the Initial Phase of Motherhood!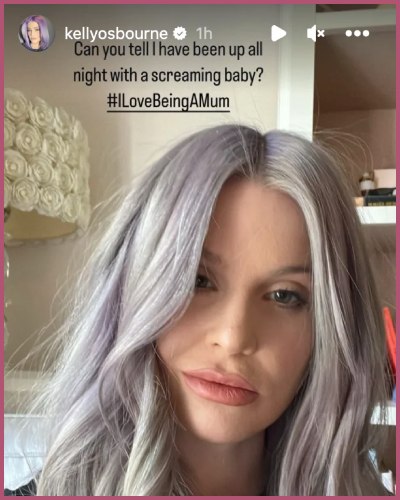 Kelly Osbourne talked about being a working mom since welcoming her first child.
The reality star has not yet publicly disclosed much information about motherhood.
Osbourne welcomed her first child, a son with her boyfriend Sid Wilson last year.
---
Kelly Osbourne talks about motherhood for the first time since giving birth
Kelly Osbourne is back to work after welcoming a baby.
After secretly welcoming a baby boy last year, the television personality revealed that she has now started working.
On Sunday, Osbourne shared an Instagram selfie featuring herself and her makeup artist, Kip Zachary poking her tongue at the camera.
The new mom, 38, captioned the post,
"I have a new found [sic] respect for working mothers,"
Referring to her new unnamed project, the So Undercover alum said,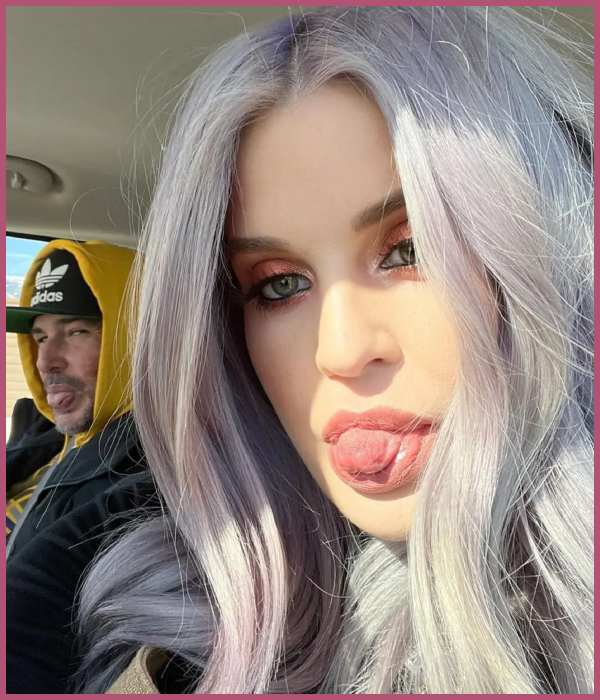 "I took my first job since having a baby. Having to leave him this morning was one of the hardest things I have ever done,"

"This day can't go by quick enough for me. I can't want to have him back in my arms. ?"
This is Osbourne's second time being public about her baby ever since welcoming him last year with her boyfriend Sid Wilson, 45.
Despite being very private about her pregnancy, Kelly, however, shared an ultrasound with her fans and well-wishers while announcing that she was expecting.
In the post she shared last May, she wrote,
"I know that I have been very quiet these past few months so I thought I would share with you all as to why,"

"I am over the moon to announce that I am going to be a Mumma. To say that I am happy does not quite cut it. I am ecstatic!"
Also, Read Pregnant Kelly Osbourne debuts baby bump on Red Table Talk as Special Guest
Kelly does not want anyone to share any details about her son in public
While Kelly and her boyfriend love hiding details about their new parenthood, the former's mommy, Sharon Osbourne could not keep calm about being a new grandmother
The TV host excitedly gushed about her darling daughter and grandson, in a TV interview, saying,
"They're doing just so great. So great,"

"I'm so proud of her,"
The mom of three also noted that her daughter "won't let a picture go out of him."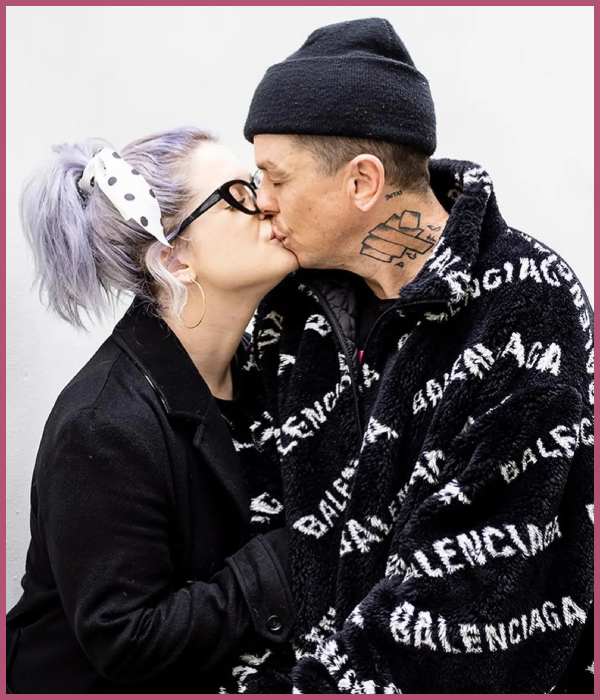 Though Sharon was very excited to talk about the newest member of her family, her daughter might not have liked the idea of too many details about his son going out.
The very next day, throwing shade at her mom, Kelly wrote on her Instagram Stories,
"I am not ready to share him with the world,"

"It is no one's place but mine to share any information on my baby."
Kelly and Wilson, who were dating for quite some time, made their relationship public just months before announcing that they were expecting their first child together.
Last November, it was announced that the fashion designer was rushed to the hospital to give birth to her first child with the Slipknot rocker.
Earlier this month, the doting mom took her son Sidney for a stroll in Los Angeles. The concerned mom hid the baby's face from the cameras by the stroller's protection net.
Also, Read Spill the bean! Granny Sharon Osbourne announces the arrival of her grandson