Kellyanne Conway accused husband George Conway of 'cheating by tweeting' impacted their marriage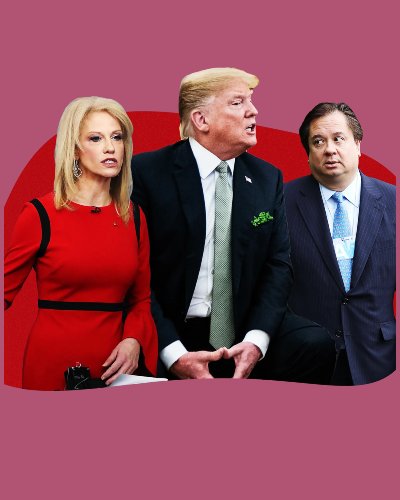 Kellyanne Conway is a political activist who also worked as a Counselor to President Donald Trump, the former President of the U.S.A.
She and her husband George Conway have vastly contrasting opinions on former President Donald Trump
In her new memoir, Conway expressed how her husband's relentless analyst behavior effect on their marriage 
---
Former White House counselor Kellyanne Conway is a steadfast and high-profile advocate who has always been in limelight on cable news and other public forums.
She served as one of the top surrogates of former President Donald Trump in his administration from 2017 to 2020. However, the Trump administration had definitely interfered with the advocate's personal life.
As Kellyanne and her husband George Conway have vastly contrasting opinions of former President Donald Trump. In her memoir, "Here's the Deal" Conway wrote about the strain of her husband's blatant disapproval of her boss.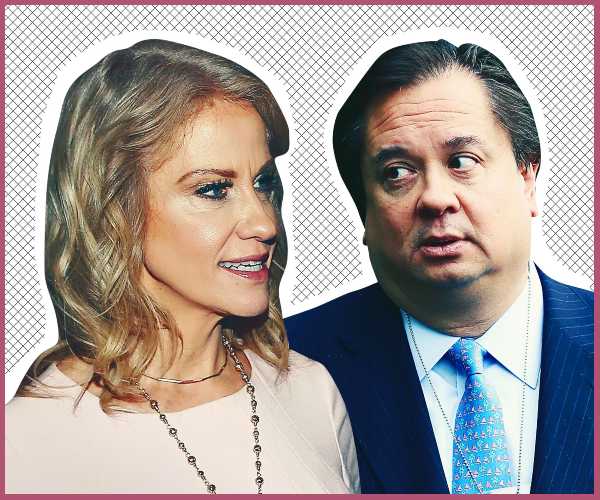 Conway's new memoir "Here's the Deal" is all set to publish on upcoming Tuesday, May 24. Her new memoir won't just beyond on Trump administration but will also explore her own house.
Also read "Read on! Kellyanne Conway's mocking of her colleagues at White house, her dismissal of it and her multiple controversies!"
In early January, Threshold Editions disclosed,
"Not just the story of the White House, 'Here's the Deal' takes the reader inside Kellyanne's own house, on her own terms,"
How did George Conway cheat on Kellyanne Conway?
While George served as a top presidential adviser, her husband became a relentless critic of Trump and his policies. He even supported Joe Biden in the 2020 election.
In one 2019 tweet, George wrote of the former president,
"Don't assume that the things he says and does are part of a rational plan or strategy, because they seldom are,"
Continued to that he added,
"Consider them as a product of his pathologies, and they make perfect sense"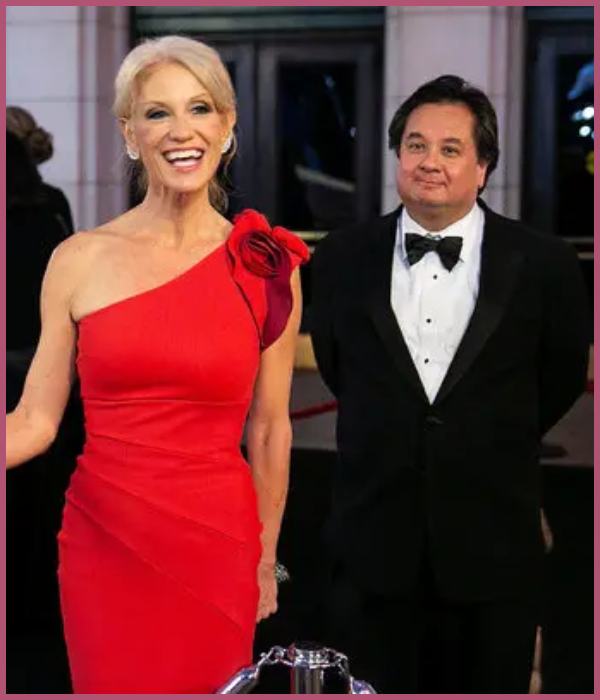 Now, the advocate writes in her new book that her husband's habit of criticizing her boss on Twitter has "violated our marriage vows". The 55-years old advocate said in her book that her husband spent long periods of time in New York for work while she and the kids were in DC.
Also read "The flow of criticism to the tweet of Kellyanne Conway where she made fun of Hillary Clinton's email saga(Career)"
She wrote in her memoir,
"The frequency and ferocity of his tweets accelerated. Clearly he was cheating by tweeting. I was having a hard time competing with his new fling,"
Conway continued,
"That his daily deluge of insults-by-tweet against my boss — or, as he put it sometimes, 'the people in the White House' — violated our marriage vows to 'love, honor, and cherish each other."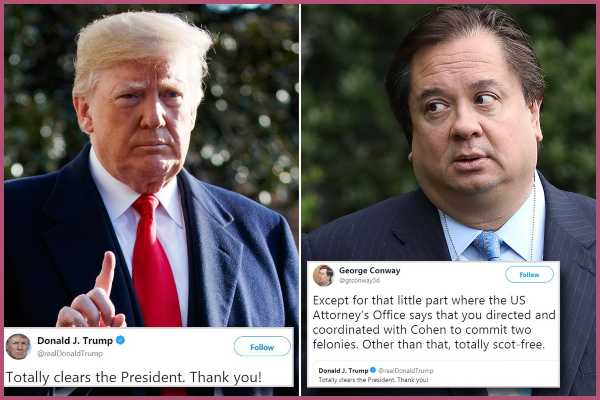 In the end, she expressed by saying,
"On one side was my marriage and my husband. On the other was my job and my boss.George was mixing the two of them in a highly combustible manner. I was able to keep these things separate and in perspective. George should have, too, but it seemed the flood of reaction and attention he was receiving was magnetic and irresistible."
Also read "Oops!!! What's going on with The current PRESIDENT, Donald Trump and "his" COUNSELOR, Kellyanne Conway"
Short bio on Kellyanne Conway
Kellyanne Conway is a political activist who also worked as a Counselor to President Donald Trump, the former President of the U.S.A.
She has also been a Republican Party campaign manager, strategist, and pollster. Kellyanne has also served as president and CEO of The Polling Company Inc./Woman Trend. See more…