Kellyanne Conway and George Conway are divorcing after two decades of marriage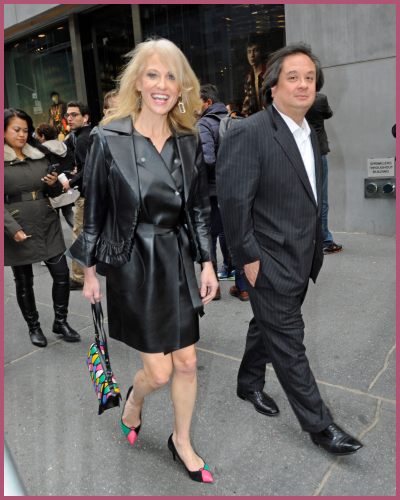 Kellyanne Conway and George Conway have called it quits on their marriage
They split amicably after nine decades of marriage 
They shared four children together twins Claudia and George IV, and two daughters Charlotte and Vanessa
---
Why are Kellyanne Conway and George Conway divorcing?
Kellyanne Conway and George Conway are no longer married couples. On Saturday, March 4, a statement was issued regarding their divorce, stating,
"We appreciate the many family members, friends and colleagues who know us, care for us, and support us. We remain united as parents to provide love, joy, comfort and protection to our beautiful children."
Meanwhile, the couple decided to separate amicably.
Kellyanne and George have been married for almost two decades and together they shared four children twins Claudia and George IV, and two younger daughters Charlotte and Vanessa.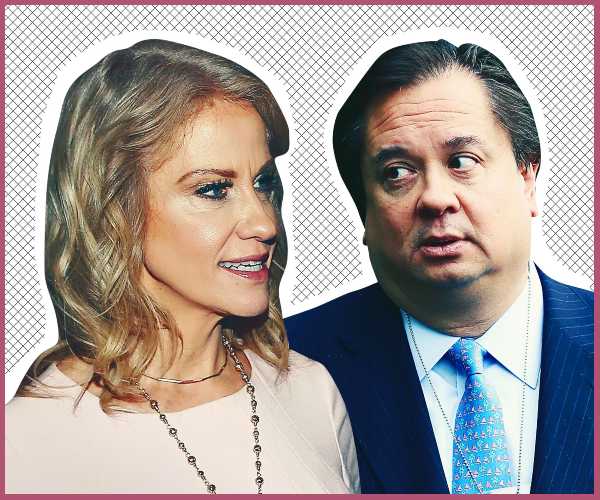 Kellyanne is a political activist who also worked as a Counselor to former President of the U.S.A Donald Trump.
Also read Kellyanne Conway accused husband George Conway of cheating by tweeting impacted their marriage
However, the husband and wife have vastly contrasting opinions on former President Donald Trump, which caused a stir in their tumultuous relationship.
In her 2022 memoir "Here's the Deal," she shared how their political differences during the Trump administration led to the public spectacle of their marriage.
Similarly, she noted that Ivanka Trump at one point handed her a note with "the names of two local doctors who specialized in couples therapy".
In August 2020, Both parents resigned from their positions to spend time with the family amid their odd online activity.
Although the pair have tried to preserve their marriage, it didn't work out, and ultimately called it quit on their marriage.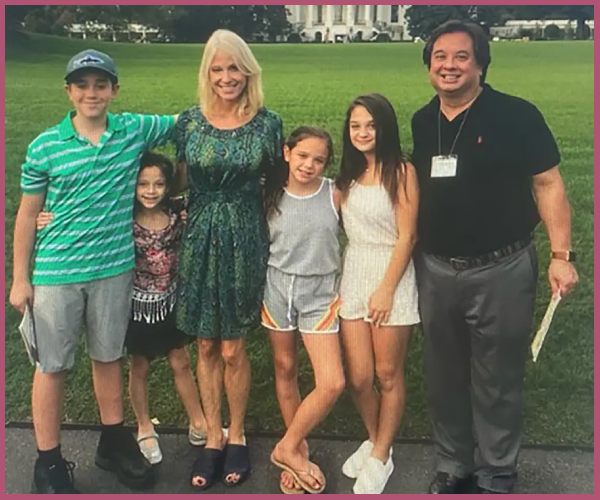 Also read Read on! Kellyanne Conway's mocking of her colleagues at White House, her dismissal of it and her multiple controversies!
Short bio on

Kellyanne Conway
Kellyanne Conway is a political activist who is currently working as a Counselor to President Donald Trump, the President of the U.S.A.
She has also been a Republican Party campaign manager, strategist, and pollster. Kellyanne has also served as president and CEO of The Polling Company Inc./Woman Trend. See more…
Short bio on

George Conway
American George Conway is an attorney. Conway is renowned as a Vocal Trump Critic. He was a shortlisted candidate to be considered as the Solicitor General of the United States.
He is the founding member and advisor of the Lincoln Project. See more…