Kelsey Grammar and his ex-wife Camille Grammer- All the History of them fighting!! From Not Talking to ignoring during Battling Cancer and Marrying for Fame!!!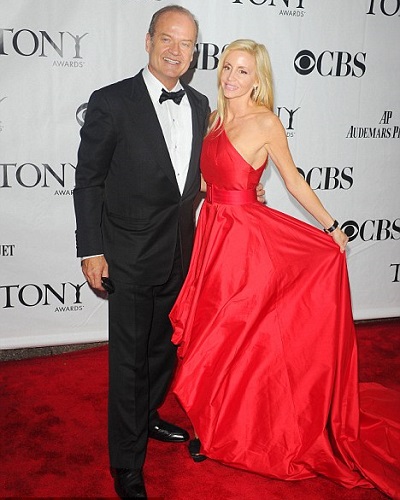 Kelsey Grammer and his ex-wife Camille Grammer have been the hot topic for the past few years.
They have been more famous after their divorce.
So let's get to know every detail after their relationship ended!
---
The Exes Not Talking
Kelsey and Camille are not on talking terms even after three years of the divorce.  In an interview with Hollyscoop in 2013, the former "Real Housewives of Beverly Hills" said that she's nearly "given up hope" on their co-parenting relationship after trying to reach out to him "time and time again."
"I hope and wish that someday we'll be able to communicate for our children because I think it's so important, There's really no reason for us not to communicate — the anger is gone, all that has passed, it's been three years. He's married, he's moved on, I've moved on — I don't get it."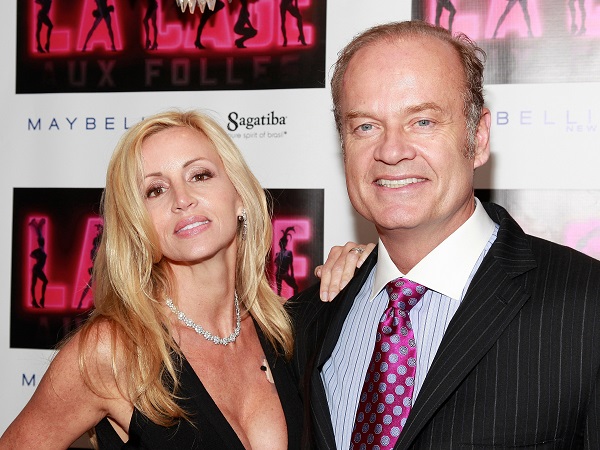 The pair — who have two children together — had finalized their divorce in February 2011 and also settled their custody and property agreements in December 2012.
Since the split, Kelsey Grammer is remarried to British flight attendant Kayte Walsh, with whom he now has a daughter. Camille Grammer has moved on and is dating her boyfriend Dimitri Charalambopoulos.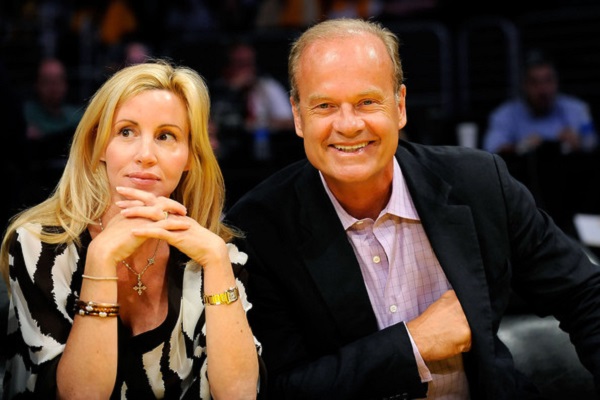 Kelsey Grammer shutting Down Ex-wife Camille during Cancer
Kelsey Grammer has reportedly not seen his children with his ex-wife Camille during the period that the actress was undergoing surgery for her cancer.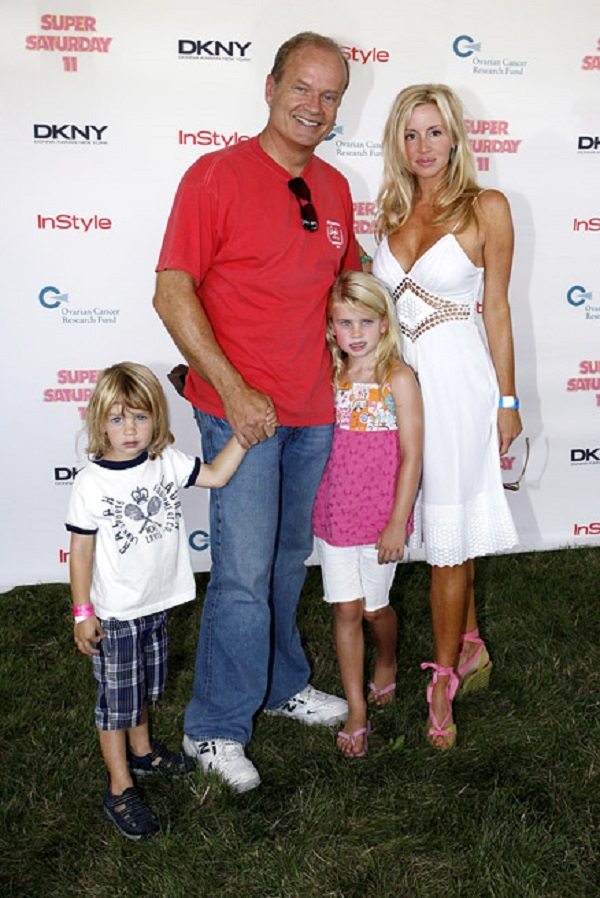 The former Real Housewives of Beverly Hills star, 45, claims that her ex-husband, Kelsey Grammer, has not even contacted her or their children about her health.
She tweeted,
'No, Kelsey has never contacted me or the kids about my health.'
An insider told RadarOnline that the children stayed in Southern California while Camille, who was diagnosed with early-stage endometrial cancer in October, had a radical hysterectomy in Houston.
The source said:
'She wanted the kids to remain in school, and they were well cared for. Kelsey didn't see the children while Camille was in Houston for her cancer surgery,'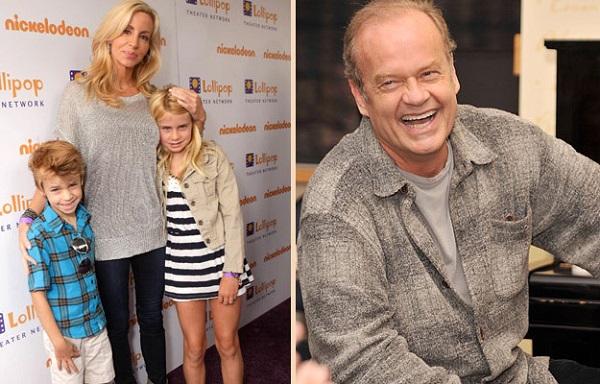 'He didn't make any attempt to visit them or have the kids come stay with him. He does call the kids, but it's been a very long time since they actually saw their father."
Camille would prefer that her former husband stays in touch with their children and have a good relationship and also wants him to be part of their life.
Kelsey claiming ex-wife just wanted Fame
During an interview with Piers Morgan, Kelsey Grammer revealed that Camille had married him just because of Fame.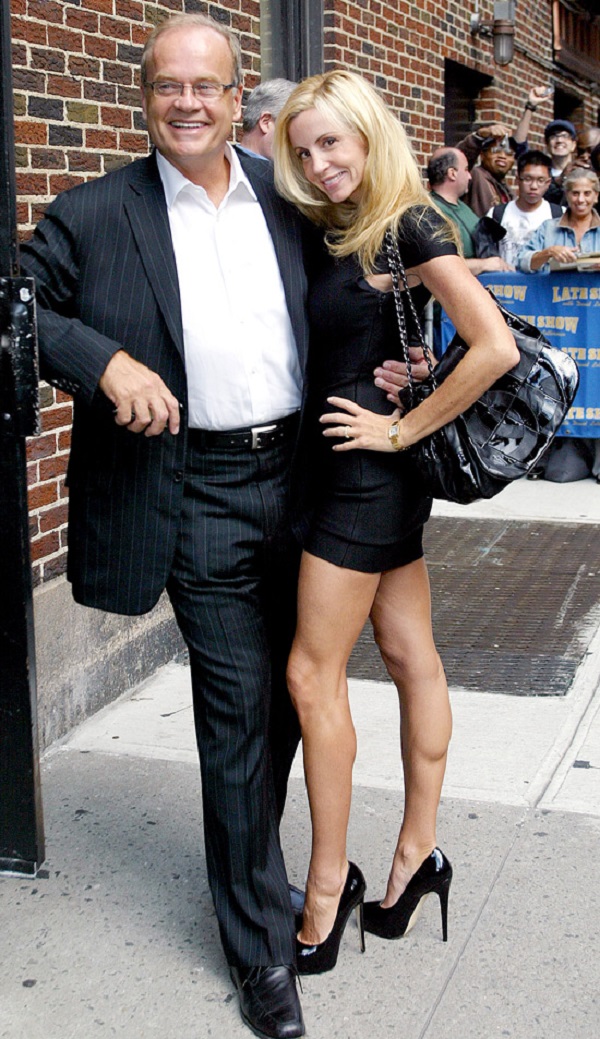 When Piers Morgan asked Kelsey Grammer whether he thought his ex-wife, Camille, married him because he was a TV star, the actor said,
"no, I think she married me because I was Frasier."
The veteran actor was a guest on Monday's "Piers Morgan Tonight." Kelsey Grammer also told the CNN host that his "parting gift" to his third ex-wife was her role in the reality series "The Real Housewives of Beverly Hills."
"Whether or not it worked well for her doesn't matter, It was my way of saying, 'Look, you always wanted to be famous. Here you go.' "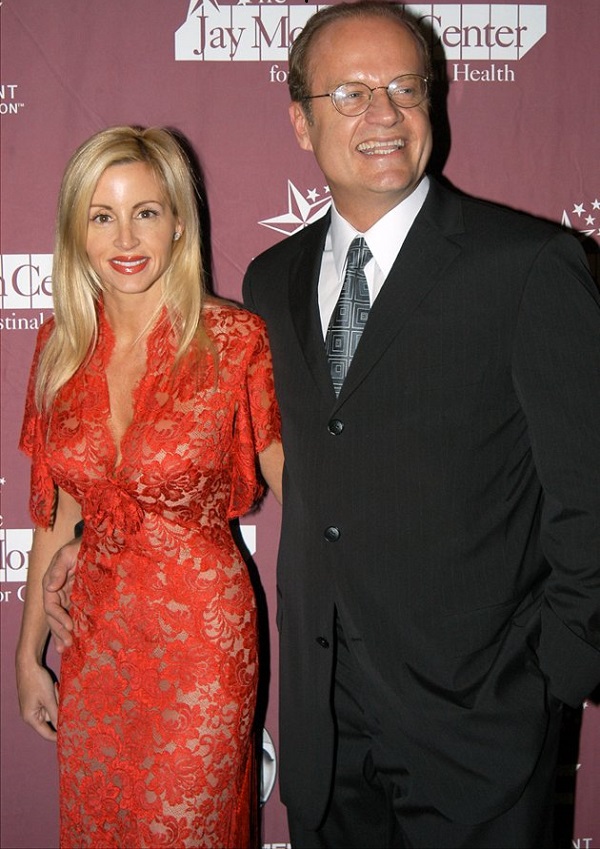 Grammer told Morgan that while reality shows are not particularly a great way to become famous,
"you still get attention; you still get all those things that come along for the ride, which I think is what she was most interested in."
After three unhappy marriages in as many decades, the actor stated he has at last found happiness and true love with his fourth wife, Kayte, whom he met on a flight from Los Angeles to London. She worked as a flight attendant for Virgin Atlantic, and Grammer described spotting her at LAX.
"There was a warmth, a glow about her that I was drawn to. And I thought, 'Boy, I hope she's on my flight.' "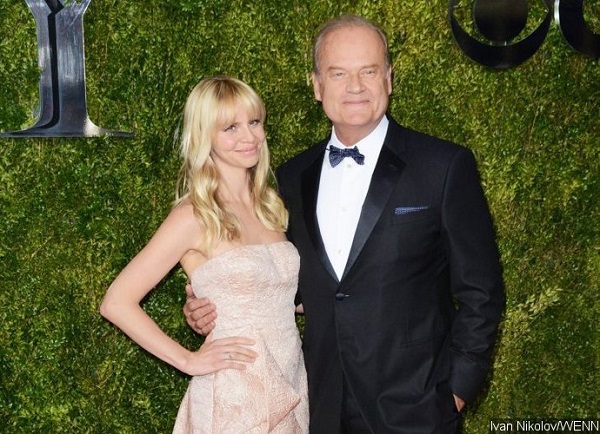 Short Bio on Kelsey Grammer:
Allen Kelsey Grammer is an American actor, voice actor, comedian, producer, director, writer, singer, and activist.
Grammer is known for his two-decade-long portrayal of psychiatrist Dr. Frasier Crane on the NBC sitcoms Cheers and Frasier. He has won five Primetime Emmy Awards, three Golden Globe Awards, and one Tony Award, and has also worked as a television producer, director, writer, and a voice actor on The Simpsons as Sideshow Bob (for which he received his fifth Primetime Emmy). Grammer has been married four times and has seven children. More bio…