Who is Kelsey Henson? All about her married life with Hafthor Bjornsson!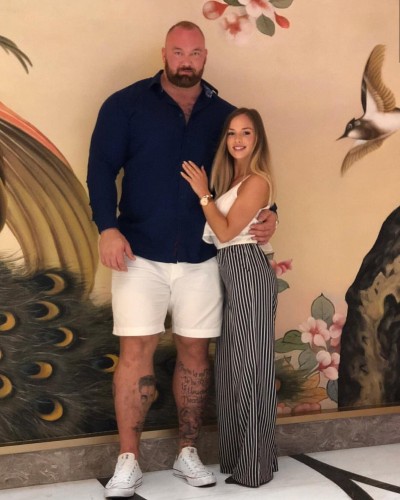 Kelsey Henson and Hafþór Julius Bjornsson have been married since 2018
They have a son born on 26th September 2021
Kelsey and Hafthor run a gym together named Thor's Power Gym
---
Kelsey Henson is the wife of Hafþór Julius Bjornsson. She worked as a waitress and as a construction safety officer. At present, they run a gym together named Thor's Power Gym. She studied Occupational Health and Safety at the University of Alberta. She has been sponsored by several brands on Instagram.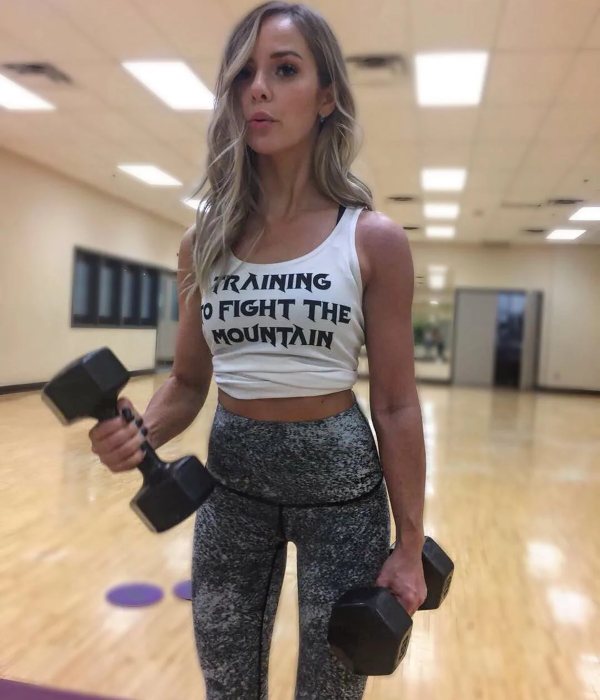 Likewise, she posts sponsored content for the energy drink Reign Body Fuel.
Also read Who Is Marvin Anthony Dating After Too Hot To Handle? His Relationship Status!
How did Kelsey and Hafthor Bjornsson meet?
Kelsey Henson and Hafthor Bjornsson met each other when she was waiting tables in Alberta, Canada at Earl's Kitchen & Bar. At the time, he was visiting Canada for a strongman competition. Kelsey asked for a photo with him and since then they are together. In 2017, they started their relationship and got married a year later.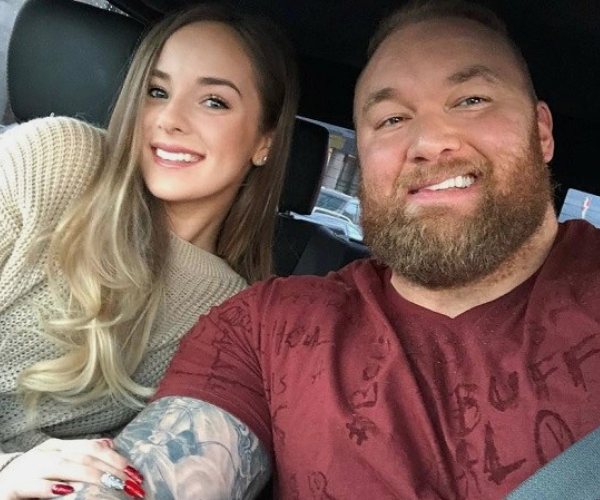 Their wedding ceremony was held on 24th August 2018. Kelsey wrote,
"Thank you for all of the adventures, the ups and downs, learning experiences and curves. Thank you for pushing me and motivating me to be my best. Also, Thank you for showing me the meaning of true love and all it encapsulates. I'm so excited to see what the future holds for us! Time truly does fly when your having fun!"
The couple welcomed their first child on 26th September 2021. Their son arrived at 11:19 and was born healthy. Bjornsson praised his wife Kelsey for her bravery. he gushed how strong his wife is. On 7th April 2021, she posted her picture bathing her child,
"Here's what my bath time looks like these days. Alone time? In the bathroom? HA. Don't make me laugh. In all honesty, I love bath nights with my baby. He loves the water and so does my cat. Do I miss my long indulgent bubble baths? You bet I do. Would I change anything? Never."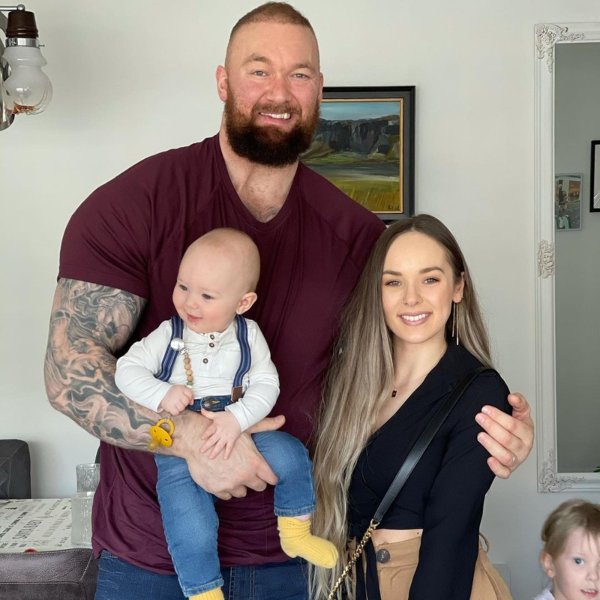 Also read Hafthor Bjornsson and his wife Kelsey Henson have a baby boy born on 26 September 2020!
Short bio on Kelsey Henson
Kelsey Henson is a model and social media influencer. She is renowned as the wife of Icelandic professional strongman and actor Hafþór Julius Bjornsson (a.k.a. The Mountain of GOT). Read more bio…