How did Ken Rosato bid adieu to his colleague Lori Stokes? Know about this top-rated anchor of WABCTV's EyeWitness News and his career on ABC!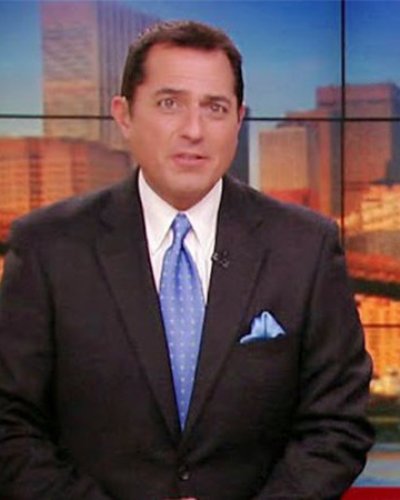 Ken Rosato is the co-anchor at WABC-TV's EyeWitness News with Lori Stokes and Bill Evans since 7th July 2007. He had replaced Steve Bartelstein who had stopped appearing on this show from 13th March 2007.
Ken Rosato and colleagues bid farewell to Lori Stokes
His colleague, Lori Stokes has bid farewell to this show. 16th August 2017 was her last day on the EyeWitness News. On this day, all her colleagues gave a warm and befitting farewell.
It was Ken Rosato who had the honor of making the announcement about Lori Stokes' leaving ABC first. He also said that she was leaving the show in order to seek better opportunities elsewhere.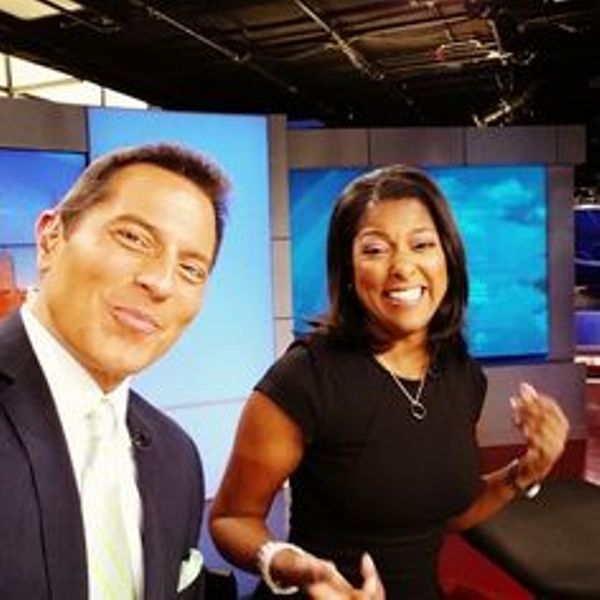 Ken Rosato also presented a small video montage as a tribute to Lori Stokes. This video highlighted and appreciated Lori Stokes for her several great coverages on this News such as the 9/11 World Trade Center terrorist attack, Hurricane Sandy, and also the Inauguration of the former President of America, Barack Obama. Lori has been on this show for the past 17 years.
There was an official statement posted on the Twitter handle of the EyeWitness News about Lori Stokes leaving the show. The station wished her the best wishes for her future endeavors.
News anchor Lori Stokes signs off Eyewitness News. Join us in wishing her the very best! https://t.co/sXrYUPIB1K pic.twitter.com/JQIuFVulKF

— Eyewitness News (@ABC7NY) August 16, 2017
Lori was also overwhelmed with the attention given to her and she remarked with tearful eyes and a cracked voice:
"I want to end this on a super high note. Let's just say I'm shifting gears. Thanks for going on this incredible ride with me, and I know we'll see each other again."
She spoke a lot to her viewers and they too bid her a farewell on Twitter.
Ken Rosato's stint at WABC-TV
Ken Rosato has been working as a reporter for the WABC-TV station since December 2003. When Steve Bartelstein left the EyeWitness News, there was a vacancy that came up. Since 4th June 2007, Ken Rosato used to pitch in on the anchor desk.
After a four-month trial period from March to July 2007, it was felt that Ken Rosato was the most suitable person for the post. The New York Daily News had said the following at that time about Ken Rosato:
"Of all the reporters and anchors that have sat in during the four month trial period, Rosato stands out from the rest when he sits next to Lori."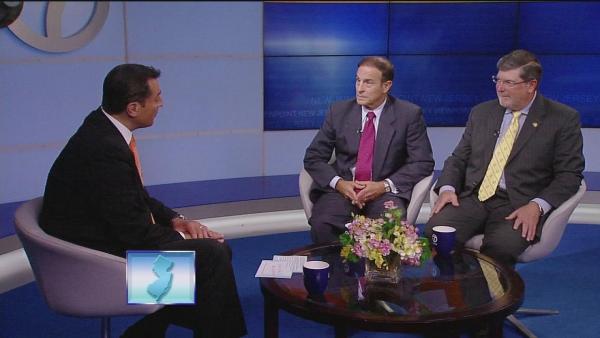 The other competitors for this show included weekend morning anchors Michelle Charlesworth, Phil Lipof, and also his fellow morning colleague Lisa Colagrossi.
It was also said by the station itself that Ken Rosato had put forth and displayed the most journalistic credibility. Exactly 4 months after Steve Bartelstein left, WABC-TV announced that Ken Rosato would be permanently the anchor for the popular show EyeWitness News.
Ken Rosato's efficiency at work could be known from the fact that just a few days after he joined, he had reported about a steam pipe explosion in New York City which happened on 19th July 2007. For this reporting, Ken Rosato bagged the Emmy Award for the best reporter.
Ken Rosato is one of the top-rated news journalists, reporters, and anchors on WABC-TV.
You may like to read From playing to anchoring: the career and personal life journey of Kristen Ledlow!
In the first quarter of 2010, Ken Rosato was on a 3 weeks medical leave for surgical removal of his one non-functional kidney. His one kidney had stopped functioning and needed to be removed. Since he became symptomatic, the doctors treating him decided to have it removed early.
Hence he went ahead and got the operation done. Fortunately, Ken Rosato's other kidney is normal and hence his kidney function tests are within the normal range.
Ken Rosato's holiday special
Although Ken holds a serious job on ABC as an anchor, he does love to let loose once in a while. In October 2018 a video of him was featured. In the video, he shared the delicious ham and cheese tart recipe for the holiday special.
Also read The ABC of ABC's David Muir's sexuality! Is he gay, bisexual or straight? Let's try to find out!
Short Bio on Ken Rosato
Ken Rosato is one of the popular American journalists. He is mainly known as the anchor for the show WABC-TV's morning and noon newscasts. More Bio…