Did Ken Walker Cheat On Fiancee De'arra Taylor? He Was Spotted Getting Cozy With A Mysterious Woman!
Ken Walker is popular by his channel, 'De'arra & Ken 4 Life'. He runs the channel along with his fiance De'arra Taylor. As they publicly show their life on camera with their more than 6 million subscribers, they are popular faces. Recently, someone spotted Ken with a mysterious woman. Did he really cheat on his fiance?
Did Ken Walker cheat on De'arra Taylor?
Ken and De'arra have documented their journey together on their channel. Their fans have not only witnessed them grow together but they also have seen their engagement.
Recently, the YouTuber is accused of cheating on his fiance. The Shade Room posted a video on Twitter showing a man getting cozy with a woman on a parking lot.
He claimed the man was none other than Ken Walker with someone who was not De'arra. Moreover, he also addressed that he recognized Ken due to the car he drives. As a vlogger, his car is something that his fans are familiar with. People could not recognize the woman allegedly Ken was getting cozy with.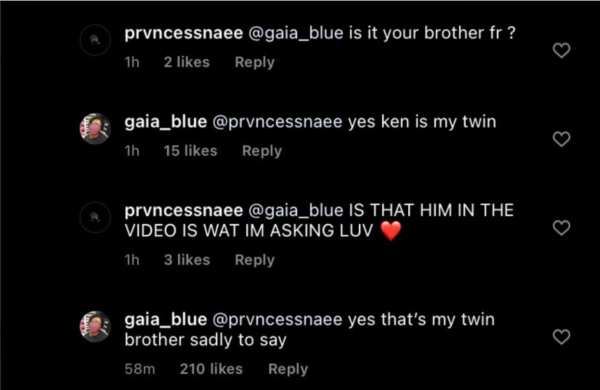 There's a debate going on between Twitter users with some claiming he is Ken while some think that man is someone else. On the other hand, as they usually prank each other, some of their fans are assuming it may be another prank they will soon upload on their channel. Meanwhile, both Ken and his fiance have not yet reacted to the allegations.
When the video went viral on the internet, many pointed out that Ken also has a twin brother. After lots of tweeting assuming the man on the video maybe Ken's twin, he answered the question. Kris Walker who goes by the Instagram handle @gaia_blue confirmed it was not him but his brother.
The couple may soon upload the video on their channel addressing all the allegations. For now, they have not reacted to any of it on their social media.
Relationship of Ken and De'arra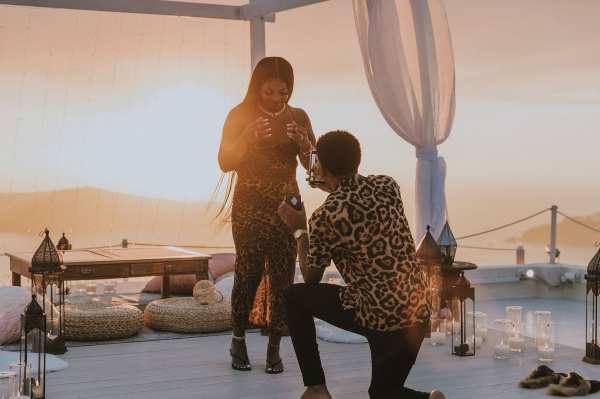 Ken and De'arra first started their channel back in 2014. With the time on social media, they have gained more than 6 million followers. On their channel, the couple uploads video of different challenges, pranks, and their daily life. After dating for more than 5 years, Ken proposed to De'arra and documented the whole journey on their YouTube channel.
The YouTuber went down on one knee while on a Grecian vacation in August 2019. The couple titled their proposal video 'The Question, A New Chapter Begins' which now has 4.7 million views. Moreover, Ken has more than 2 million followers on his Instagram account, while De'arra has almost 5 million followers on her account.
You may also read- Jana Kramer Says She Can't Trust Her Husband Mike Caussin!
More About Ken Walker
Ken Walker is an American YouTube and Instagram star. He is popular for his joint YouTube channel which he runs with his fiance De'arra Taylor. Currently, they have amassed 6.17 million subscribers on their channel, De'arra & Ken 4 Life. Moreover, he is also an Instagram star with almost 2 million followers. Usually, they post various challenges and lifestyles videos on their channel. See more bio…
You may also read- Javi Marroquin cheating fiancé Lauren Comeau again that too when she is pregnant!