Kendall and Kylie Jenner Bashed for their New Vintage Clothing Line for Using Iconic Stars, Notorious B.I.G and Tupac's Faces on Their T-Shirt Line!
Big Mistake! Many celebs have bashed Kendall and Kylie Jenner for their new controversial clothing line of shirts featuring several iconic musicians. Furthermore, they say they learned a valuable lesson. Therefore let's find out!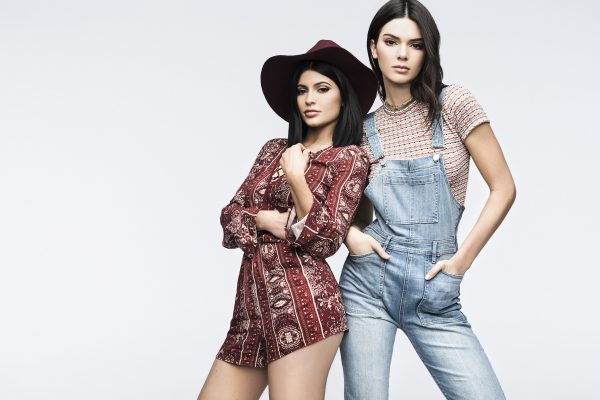 Kendall and Kylie Vintage Clothing
Many celebrities slammed the reality star sisters on Thursday, June 29, for using the image of the iconic star without permission. The Vintage T-Shirts features icons like Notorious B.I.G., Tupac, Pink Floyd and more. Additionally, they were selling the apparel, which also featured shirts with the initials 'KK' over images for $125 each.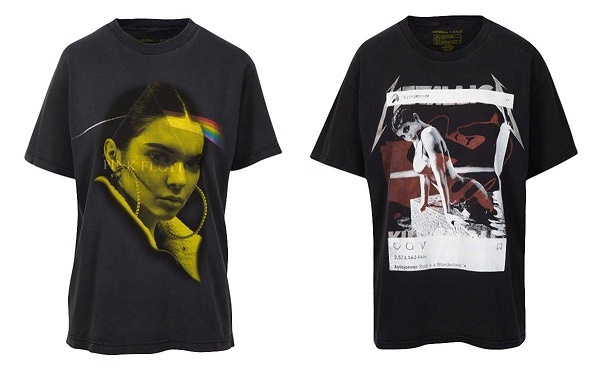 As a result, the duo received a lot of hate for using the faces of iconic stars and imposing the picture of themselves across those idols. Furthermore, the biggest backlash was from Notorious B.I.G's mom, Voletta Wallace who slammed Jenner sisters for using her late son's and Tupac's faces on their T-shirt line.
"I am not sure who told @kyliejenner and @kendalljenner that they had the right to do this. The disrespect of these girls to not even reach out to me or anyone connected to the estate baffles me. I have no idea why they feel they can exploit the deaths of 2pac and my Son Christopher to sell a t-shirt. This is disrespectful, disgusting, and exploitation at its worst!!!"
Additionally, Wallace's followers also slammed the Jenner sisters in the comments section of her post. Therefore, one wrote:
"These girls are seriously so f–king uneducated," 
And another added:
"The pathetic generation of nowadays has no respect."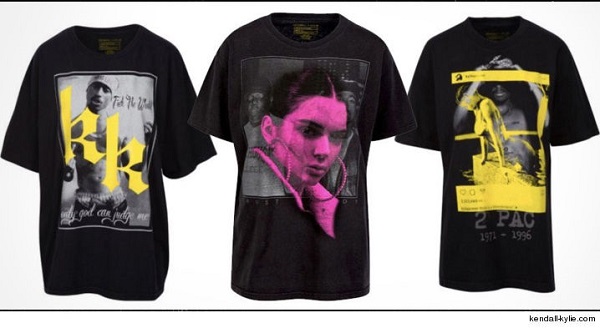 More criticizing comments
Besides, Sharon also took to Twitter to slam the girls for putting their face on a shirt of her husband, Ozzy Osbourne.
"Girls, you haven't earned the right to put your face with musical icons," Sharon wrote. "Stick to what you know…lip gloss."
Girls, you haven't earned the right to put your face with musical icons. Stick to what you know…lip gloss. pic.twitter.com/BhmuUVrDBn

— Sharon Osbourne (@MrsSOsbourne) June 29, 2017
"[The Jenners are] obviously attention-seeking missiles who crave celebrity and being well-known but don't actually do anything. It's the polar opposite of the artists they're trampling all over. It's just spitting in the face and on the top of art and message and soul and legacy."
Additionally, Julian K. Petty, the estate lawyer for Biggie, told TMZ the clothing line was "misappropriation at its finest."
Kylie & Kendall are stupid if they think anyone is going to buy a t-shirt for $125 AND ruined the band cover with their initials boi byeee pic.twitter.com/gGUaz8lEvP

— Amanda Rendon (@mandastephanie1) June 28, 2017
— Kylie Jenner (@KylieJenner) June 29, 2017
As a result, with all those comments on their line of clothing, Kendall and Kylie immediately took off the designs from the website. Additionally, both sisters released the statement of apology on their social media. Furthermore, they claimed that they learned a new lesson.
"These designs were not well thought out and we deeply apologize to anyone that has been upset and/or offended, especially to the families of the artists. We are huge fans of their music and it was not our intention to disrespect these cultural icons in any way. The tee shirts have been pulled from retail and all images have been removed. We will use this as an opportunity to learn from these mistakes, and again, we are very sorry."
— Kendall (@KendallJenner) June 29, 2017
Short Bio on Kendall and Kylie Jenner:
Kendall Jenner is a famous fashion model and television personality of America. Furthermore her full name is Kendall Nicole Jenner. Additionally, she is famous as a model of Sherri Hill dress line, dressing for proms and pageants. More Bio at…
Furthermore, the famous American reality Television star Kylie Kristen Jenner is a socialite, model, and fashion designer. Kylie Jenner gained the stardom through her Kardashian family and appearing on the immensely popular show "Keeping up with the Kardashians". Additionally, in 2015 Kylie launched her own cosmetic line. She is a social media star with millions and millions of followers. More Bio at…