Kendall Jenner and Devin Booker Walk Hand in Hand in Italy!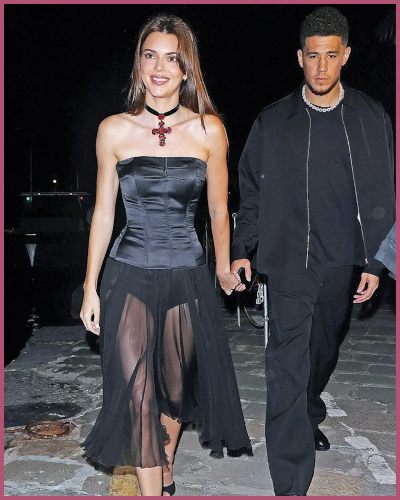 Kendall made a stylish entry at elder sister Kourtney's wedding in Italy.
The model was accompanied by her basketball player boyfriend Devin Booker.
The couple held hands as they attended the lavish wedding in Portofino.
---
 Kendall Jenner takes her boyfriend to Kourtney's wedding
Kendall Jenner looked stunning as she attended in the amazing Portofino, Italy to see her sister Kourtney marry Travis Barker. (This is their third wedding after engagement.)
The Jenner cub looked ravishing as she attended the pre-wedding dinner in the town. She looked as happy as ever.
But the reason for her happiness could be easily guessed. The supermodel, 26 brought her basketball star boyfriend Devin Booker to celebrate the occasion.
It might be a getaway for Booker as well who had got a disappointing end to his NBA season.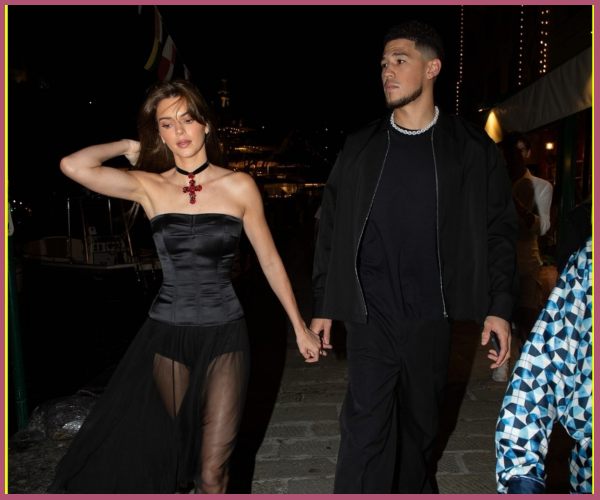 The couple who rarely gives public appearances was not hiding this time as they held hands and looked so in love.
They both wore all black to pay an ode to the married couple's signature rocker style.
The day next, the couple attended both wore matching beige ensembles and seemed in good spirits.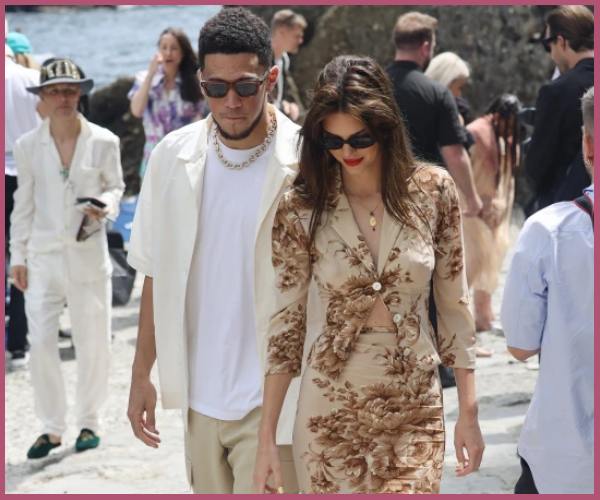 Kendall and Devin were very much into each other and chatted the whole time as they made their way to the Abbey of San Fruttuoso for a pre-wedding lunch.
Also, Read Catch Up on The Kardashians Fashion at Kourtney Kardashian's Italy Wedding
Kendall Jenner and Devin Booker's relationship in short
This is not the first time, the A-list couple has traveled to Italy together.
They have once previously jetted away to Italy on a romantic trip after Booker's USA Basketball Team won the gold medal in Tokyo Olympics.
Rumors of the couple's romance started circling in 2020 when fans spotted them on a road trip to Sedona, Arizona, but they made their relationship public in 2021 on Valentine's Day the next year.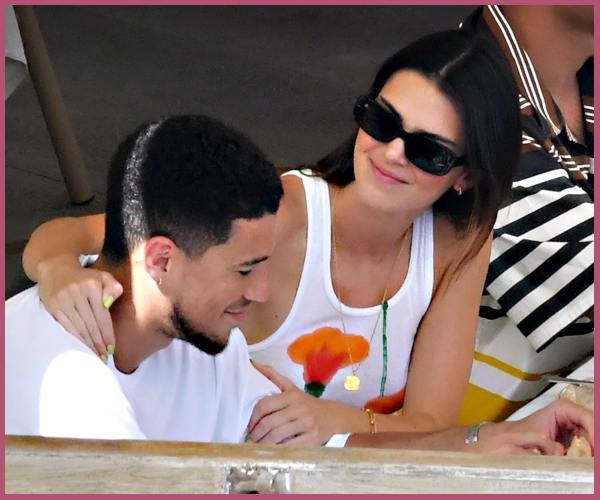 A source close to the Kardashian-Jenner clan revealed that Kendall was really crazy for Devin and the whole of her family loves him too.
The duo was first spotted on a double date with other people. While Kendall was seeing Ben Simmons at the time, Devin was rumored to be dating Jordyn Woods who used to be Kylie's best friend.
Also, Read A Glance at Kourtney Kardashian and Travis Barker's Legal Wedding Photos! Grand Italian Celebrations Pending