Are Kendall Jenner and Bad Bunny Dating? They Were Spotted Hugging and Kissing After Sushi Date!
Kendall Jenner and Bad Bunny have fueled up dating rumors after being spotted hugging and kissing after a group date.
The rumored couple was with a group of their friends including Kendall's sister, Kylie.
---
Kendall Jenner and Bad Bunny were spotted hugging and kissing after a Sushi date
The rumors of a possible romantic relationship between Kendall Jenner and Bad Bunny are no longer just speculation, as they were spotted together in public and were seen kissing and hugging each other.
Kendall was wearing a dark green trench coat, while BB was wearing a letterman jacket and khaki pants with a blue baseball cap.
The model and the music artist were with friends, including Kylie Jenner, and as they left a restaurant in West Hollywood, Bad Bunny was initially behind. However, after some time, he caught up and the pair were seen embracing each other on the balcony before parting ways by exchanging a hug and a kiss before Kendall left in her SUV.
Although the actual kiss was not visible in the photographs, the way Kendall had her hands around Bad Bunny's neck suggests that it was a romantic one, confirming the rumors that they are dating.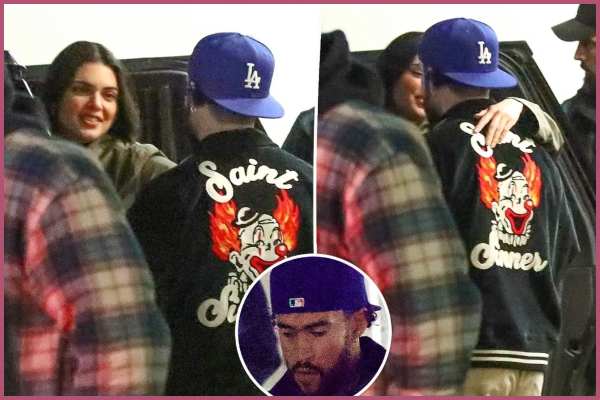 Also, read: Fans Blame Bad Bunny after Devin Booker Unfollows His Ex-Girlfriend Kendall Jenner on Instagram!
They were spotted together before this as well
In February, Kendall Jenner and Bad Bunny were spotted leaving the same restaurant, which first led to the rumors of them dating. The model and the singer had dinner at Wally's but left separately to avoid being seen together.
According to sources, Kendall's friend Hailey Bieber and her husband Justin Bieber were also at the restaurant, which made people speculate that it may have been a double date.
Kendall wore a stylish brown leather outfit with boots and a handbag, while Bunny wore beige trousers, a black shirt, and white sneakers. He tried to hide from the paparazzi by wearing a cap.
Earlier that day, the paparazzi asked Kendall if Bunny was a good kisser, but she didn't respond.
These dating rumors came shortly after Kendall was accused of photoshopping her bikini picture due to her unnaturally long hands, with Hailey jokingly commenting on her friend's "wild long hands."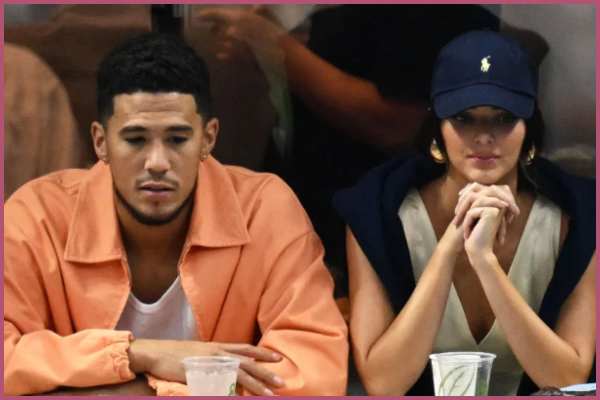 Kendall Jenner and Bad Bunny both recently got single
Kendall Jenner and Bad Bunny both recently got out of their relationships. Jenner and Devin Booker ended their two-year relationship in November last year.
Bad Bunny was rumored to be in a relationship with Gabriela Berlingeri, with whom he was first seen in 2017. They appeared together on the red carpet three years later. However, some keen-eyed social media users believe they broke up earlier this year, as Gabriela removed their pictures from her Instagram.
Recently, Bad Bunny was spotted at a Lakers basketball game sitting next to a mystery blonde.
It was later revealed that the blonde was 22-year-old influencer Laina Bell, the same girl that Bad Bunny brought up on stage during his World's Hottest Tour in September at Chase Field in Phoenix, Arizona. However, they seem to have broken up now as he was seen cozying up with Kendall.
You may also like to read: Kendall Jenner and Bad Bunny Spark Dating Rumors after Leaving the Same Restaurant Together!