Kendall Jenner spotted with Devin Booker on another lunch date in Malibu!
There have been rumors afloat now for some time that Kendall Jenner has found a new boyfriend. She and Devin Booker are said to be in a relationship! While there has been no confirmation on it from both parties, recently Kendall and Devin had enjoyed a lunch date together. This was in Nobu! Both look serious about this budding relationship!
Devin Booker and Kendall Jenner and their Nobu lunch
The model Kendall Jenner, 24 and her rumored boyfriend, Devin Booker, 23 were spotted in Nobu, Malibu, CA. On 5 September 2020, the two had lunch together and later were making their way through the parking lot. They looked comfortable in each other's company, There was no public display of affection.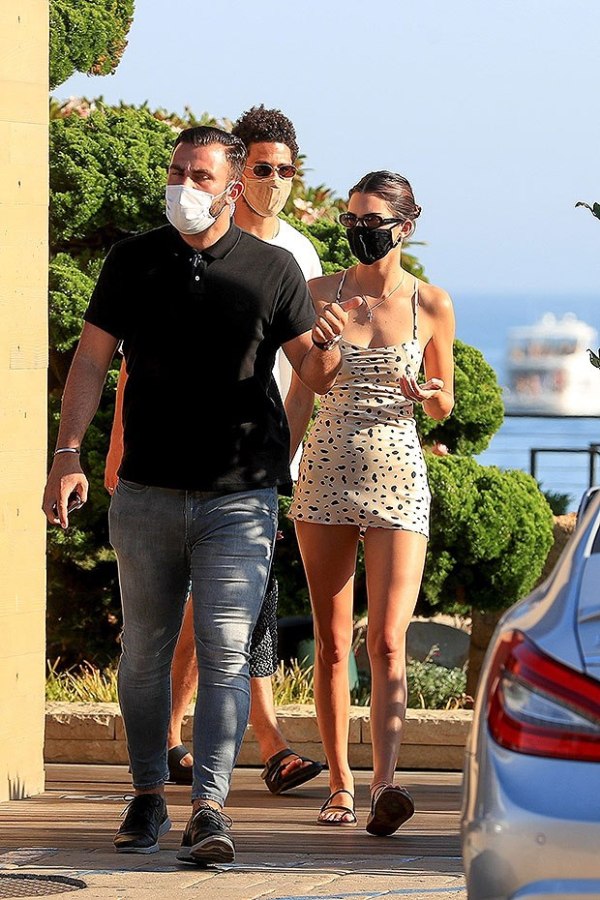 Kendall was wearing a short, tan and black dress. It was a summer look and she was showing off her legs. While the pro basketball player Devin was in a T-shirt. The two were wearing their face masks as they left the restaurant. But Kylie Jenner, Kendall's younger sister and other friends of the couple were also there at the lunch.
More on the relationship of the couple
The night before on Friday 4 September 2020, Kendall and Devin had enjoyed another date. They went out for dinner at Giorgio Baldi restaurant located in Santa Monica. They had recently been on a trip to Idaho with some of their Celeb friends. It appears that the two are getting some time together to know each other well and cement their relationship.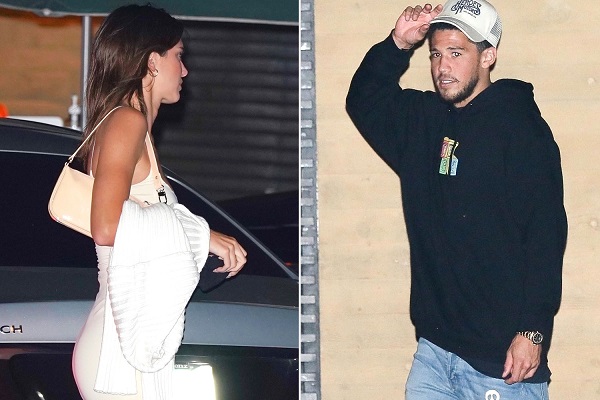 This is not the first time that the couple is on an outing. Earlier last month also the two and sister Kylie was at a Nobu restaurant. It was in April 2020 when the two were first seen together. This was during a road trip from Los Angeles to Arizona, a distance of about 8-9 hours. Additionally, the two were also on a beach in Malibu a few months back. This time around they had packed some PDA.
There have been some flirty messages to and fro between the two on social media.
The past and Kendall and Devin
Kendall in 2018 was dating Ben Simmons who also was a basketball player. But this relationship was an on-off type. Later in May 2019, they broke up. Their busy schedules were said to have caused this split. The split was an amicable one and even after the separation, the two were hanging out together at some events such as 2020 Super Bowl games.
And as regards Devin Booker, he reportedly was dating Jordyn Woods, the ex-BFF of Kylie Jenner. They had gone on a double date with Kendall and Ben at that time. But during those days, Jordyn was in the good books of the family.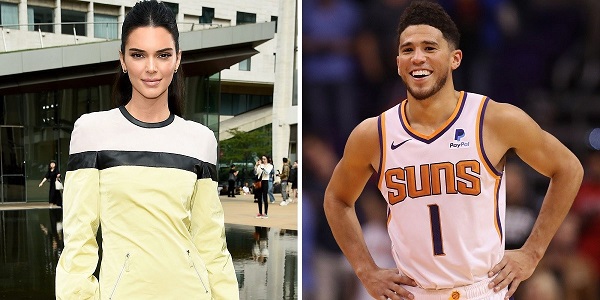 She was very close to them. But later, when she admitted that she and Khloe's ex-Tristan Thompson had cheated on Khloe Kardashian,  the relation fell apart. The latest news is that Tristan and Khloe are back again dating. And probably, Jordy Woods has started dating NBA star Karl-Anthony Towns.
Also, read the complete bio of Kendall Jenner here