Kendall Jenner Revealed She's Moving to a Ranch During the Season Finale of The Kardashians!
Kendall Jenner recently revealed her plans to relocate to a ranch in The Kardashians.
The model revealed that she loves being a cowgirl and that she might buy a house for herself and her horses.
Jenner recently broke up with her on/off boyfriend Devin Booker.
---
Kendall Jenner is planning to move to a ranch
Kendall Jenner is a cowgirl at heart.
The model recently teased on the season finale of The Kardashians that she might soon start looking for a house that will be big enough for her and all her horses.
Toward the end of the episode, Jenner said:
"I have a lot of ideas and a lot of things I would love to do in life, so I'm excited to continue to explore all these things, but… I'm moving to a ranch."
Off camera, a producer tells the model that she'll end up with horses somewhere to which the model replied:
"I am an actual cowgirl."
But wanting to move to a new ranch is not her only requirement. A month ago, Jenner opened up about her budding passion for home design on an episode of the hit show.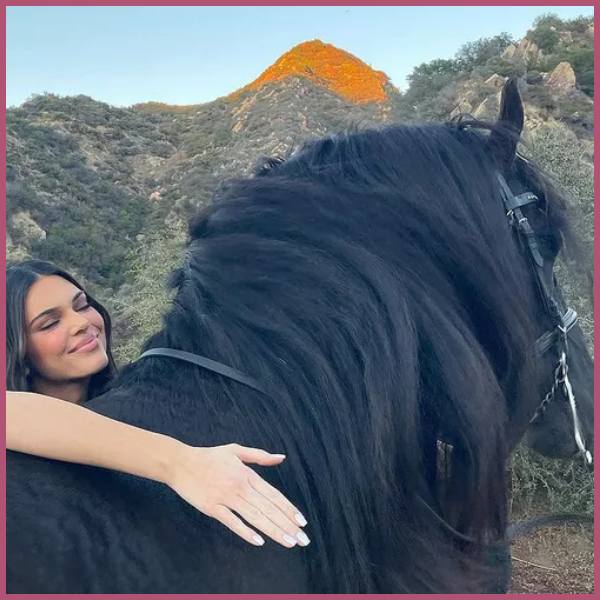 There she discussed her desire to design houses and surprised fans with a potential renovation project which she was working on with her best friend Fai Khadra.
Jenner discovered her new passion during her home renovation and the launch of her tequila brand, 818 Tequila. She also added that she feels her newfound passion to be a purpose.
The 818 Tequila said:
"As a model, I still don't have much say in anything creative really. That has brought me to wanting to start this journey of house flipping,"

"I found that I really do want to be my own boss and have my own ideas and execute them. I just feel like it's a new me."
She also joked that her "wheels just kind of start turning" when she walks into a house adding:
"I'm always like 'I could do this' or 'I could do that,'"
Also, Read It's Over for Kendall Jenner and Devin Booker! Find Out What Caused The Couple to Break Up for a Second Time!
Kendall wants a house that can calm her anxiety
The model presented her first renovation project during a 2020 home tour which was her own Mediterranean-inspired sanctuary.
Talking about the project, Jenner said:
"My life involves a lot of chaos and travel and high energy, so I wanted a home that feels serene, a place where I can simply zone out and relax,"
Kendall, who has always been very vocal about her anxiety and panic attacks in the past said that it is really important for her to find a place where she could totally disconnect. For her, a home must be able to bring peace and calmness.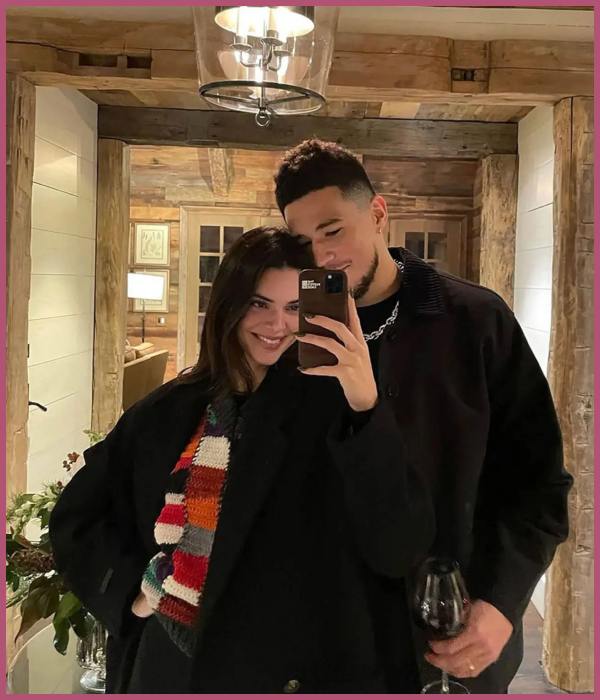 Relocating might be helpful for Kenny as she secretly broke up with her on/off boyfriend NBA player Devin Booker last month.
The model and the Phoenix Suns guard called it quits due to their busy schedules.
Talking about their private split, a source said:
"Both have incredibly busy schedules right now with their careers and they've decided to make that a priority,"

"They have a lot of love and respect for each other and wish only the best."
The pair is still in touch and remain good friends despite calling things off.
Also, Read Kendall Jenner Won't Let the Cucumber Memes Get to Her Head as She Dresses Up as One for Halloween!