Kendall Jenner's fraternal twin brother Kirby Jenner launched his show! Find about the relation of Kendall and Kirby!
Kirby Jenner is up with his brand new parody show on Quibi named Kirby Jenner. The show will be aired on 24th May 2020. Kirby is the fraternal twin brother of Kendall Jenner and the show's executive producer is none other than Kendall and her mother Kris Jenner.
The tagline of his show is One Famous Family. One Big Secret. Likewise, the eight-episode series will feature Kirby's interactions with all members of his blended family, including sisters Kourtney Kardashian, Kim Kardashian, Khloé Kardashian, Kendall, and Kylie Jenner.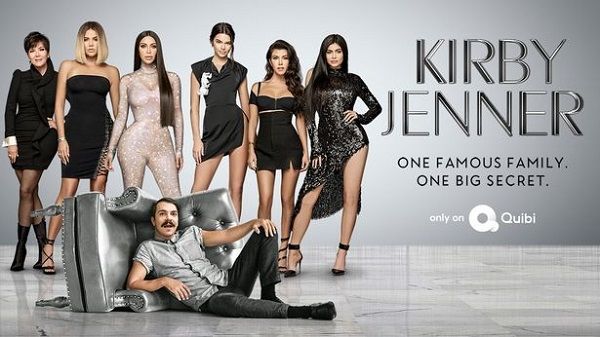 Two episodes of the show are releasing on 24th May. Kendall shared the news on her Twitter and wrote,
"secret's out. my twin brother #KirbyJenner has a show. drops this sunday on @Quibi"
Likewise, Kirby posted a promotional photo on his Instagram he wrote,
"It's me. I'm the secret Check out me and the family on my new show #KirbyJenner ‪this SUNDAY‬ on @quibi"
Also read Teen Mom Maddie Lambert Will Appear On The Maury Show; Her Life, Controversies, Feud With Baby Father And Many More!
Kirby and Kendall Jenner relation
Kirby Jenner first gained attention after he called himself the twin brother of model Kendall Jenner. He does not have actual relations with Kendall. He started a parody account on Instagram.
Likewise, he followed Kendall and uploaded photoshopped pictures of himself in with Kendall Jenner and the rest of her famous family.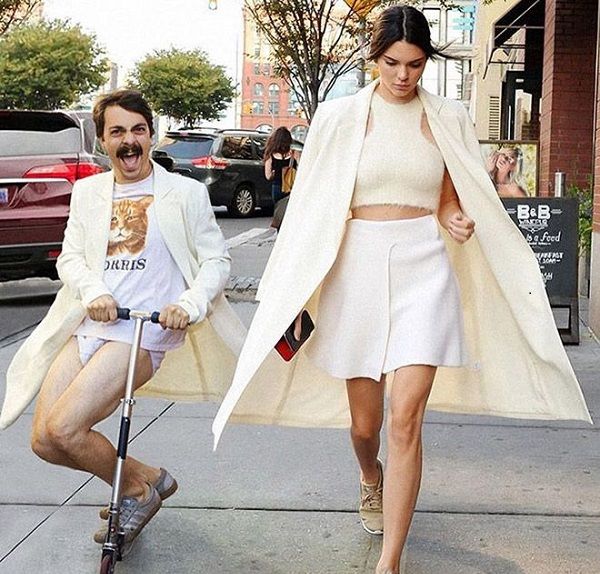 People thought the pictures were real as the photoshop was done very well. He caught the attention of Kendall and she supports him for his upcoming show. Kendall said,
"I'm thrilled that Quibi viewers will get an inside look at the life of my twin brother and he'll finally have the opportunity to shine in this series,"
She added,
"Kirby Jenner will see the titular pseudo-sibling joining his recognizable kin in front of the camera for the very first time."
Also, Kirby claims that Kendall is the best twin sister. He feels lucky to have her. Likewise, they have a special connection with each other.
Also read The Nelson twins, Justin and Chris, are scared of Sacred Riana, even backstage on the show Britain's Got Talent!
Why was Kirby Jenner not in KUWTK?
Kirby Jenner has claimed to be the fraternal twin of Kendall Jenner. Similarly, he is a model and has received support from Kylie.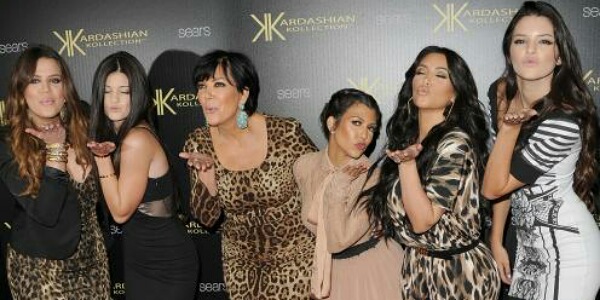 When he was asked why he was not in the Kardashian's family show, he said,
"That's a question that I actually get asked a lot. And the truth is, it just sort of like happened that way. I don't think anyone in my family was like, trying to hide me or like keep me a secret. I've just always been busy doing my own thing. You know?"
Short bio on Kendall Jenner
Kendall Jenner is a famous fashion model and television personality of America. She is famous as a model of Sherri Hill dress line, dressing for proms and pageants. She is the stepsister of the reality TV star Kim Kardashian. Read more bio…