Who is Kenji Pace? Know about Kenji's relationship with LisaRaye McCoy, daughter Kai Morae, net worth, social media, biography…
Kenji Pace is a YouTuber and motivational speaker. Pace shares his motivational videos on his YouTube channel. He attended the Schaumburg High School in Schaumburg, Illinois. After that, he attended North Clayton High School in College Park, Georgia.
Likewise, he graduated with a Leadership degree from Grace Christian University. He is a spiritual and relationship coach at all excess pace.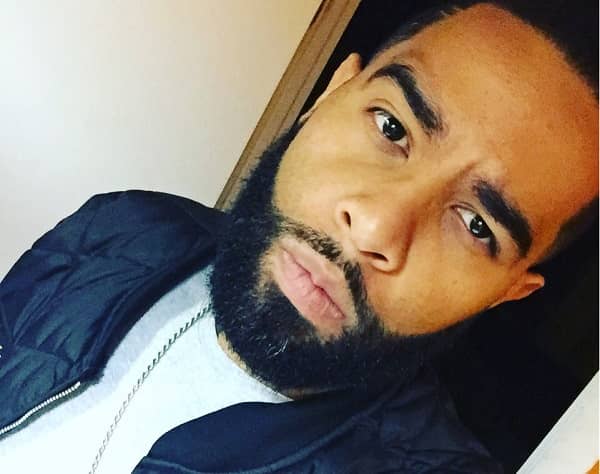 Kenji Pace and LisaRaye McCoy's relationship
Kenji Pace and LisaRaye McCoy were in a relationship. Together they have a daughter. But the two never got married. But they share a good bond for the sake of their daughter.
LisaRaye is an actress, model, and entrepreneur and will be appearing in The Royal as Elsie. Their relationship did not last long and they broke up years before.
Also read TLC show 90 Day Fiance's Asuelu Pulaa and Kalani Faagata having problem in their married life! Know about their relationship, social media and more…
Kenji Pace daughter Kai Morae
Kenji Pace and his then-girlfriend LisaRaye McCoy had a daughter together. Their daughter Kai Morae was born on 5th December 1989. Their daughter is 30 years old at present. Morae is an American model and reality TV star.
She is known for appearing in the 2010 TV series The Real McCoy. Similarly, she has also modeled for Apple Bottoms and brands like Macy's. Kai is also an advocate and motivational speaker for Girlfriends for Teens of Color Magazine.
Their daughter was pregnant in 2016 and announced her pregnancy through social media. LisaRaye held a private baby shower for her daughter on 22nd September 2016 at the swanky House of Macau in Los Angeles, CA.
Kai said,
"Just a small snippet of the 1st of three baby showers for our Bella Rae Jeune Thank you to everyone that helped make it happen (especially the grandma to be @thereallraye1) & to those that came out to celebrate with us."
Kenji has another daughter who graduated in May 2020. He congratulated her on her graduation. He also has a son.
On his son's 8th birthday, he wrote,
"Today you turn 8, a year of new beginnings for you son. I pray that God continues to bless you and keep you."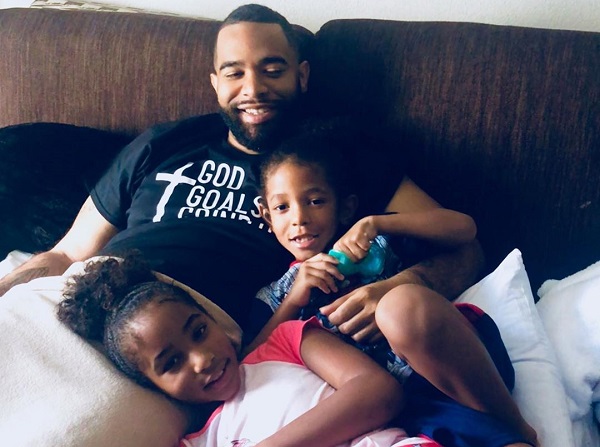 How much is Kenji Pace's net worth?
As a motivational speaker, he has an estimated net worth of $500 thousand. Similarly, he makes money from his YouTube channel as well. His daughter's momma LisaRaye McCoy has an estimated net worth of $10 million.
McCoy is an actress, model, businesswoman and fashion designer. Her film roles include in Martin, Moesha, In the House, Soul Food, The Parent' Hood, The Players Club, Go for Broke, All of Us, Beauty Shop, Single Ladies, and more.
Lisa's California home was burglarized in 2018. The robbers got away with $160,000 worth of the bags and jewelry.
Also read Are Devin booker and Kendall Jenner dating? Know about their date night, relationship, previous love life, and Kendall's net worth
Kenji Pace on social media
Kenji Pace has around 289 followers on his Instagram account. He shares motivational quotes on his account. His first Instagram post was on 16th November 2019. Similarly, he also supported 'BlackLivesMatter' on his account. Pace made his Twitter account in February 2016 but has not tweeted anything since 2017.
Talking about his Facebook, he makes posts regularly. His motivational YouTube channel has 22 subscribers. His first video What does Success Look Like was uploaded on 24th January 2020. Also, his other videos are You're Purpose is Greater Than Your Downfall, Accountability is Key, Taking Leaps of Faith, Don't Focus on the negative, Frugal Mentality 101, and others.
Short bio on LisaRaye McCoy
American LisaRaye McCoy is an actress, model, and entrepreneur. She is also the former first lady of Turks and Caicos. McCoy is renowned Diamond of The Players Club and Neesee James of All of Us. 
Last, in 2020, she appeared in the TV series, A House Divided as Alexis. Currently, she is the global ambassador of The Susan G. Komen Breast Cancer Foundation. Read more bio…