Who is Kenny Rogers' wife Wanda Miller? 4 interesting facts about her!
The American singer-songwriter Kenny Rogers expired recently on 20th March 2020. With his death, his wife Wanda Miller became a widow. Kenny died under hospice care at his home in Sandy Springs, Georgia.
Kenny Rogers hit No.1 on Billboard
Kenny Rogers has hit No.1 on the Billboard's Top Country Albums chart for the first time since 1986, as The Best of Kenny Rogers: Through the Years debuts atop the tally. His album The Best of Kenny Rogers: Through the Years released in 2018 through Capitol Records Nashville.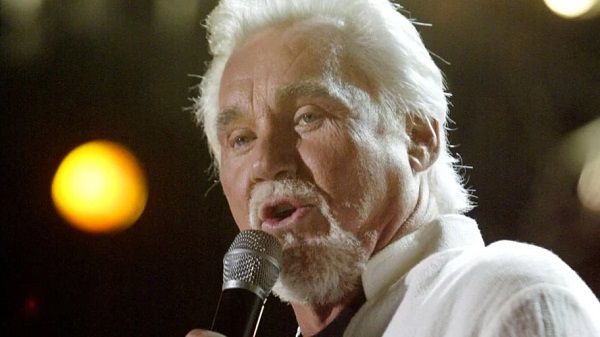 It entered at No. 1 with 32,000 equivalent album units earned in the U.S. in the week ending March 26, according to Nielsen Music/MRC Data.
Also, read Memoir! Gay Elton John talks about his struggles with relationships and fellow musician, Rod Stewart's rude way of dumping his girlfriends and women he bedded!
4 Interesting facts on Wanda Miller
1) First met Kenny at a restaurant:
Kenny and Wanda first met Wanda on a dinner date with the woman Minor introduced him to. Wanda was the hostess at the restaurant. Rogers said,
"We both knew the food was great, but the relationship wasn't going anywhere," 
Similarly, he added,
"[My date and I] had chosen a little Italian restaurant called Pricci and were in the middle of our "getting to know each other" banter when the hostess walked by our table."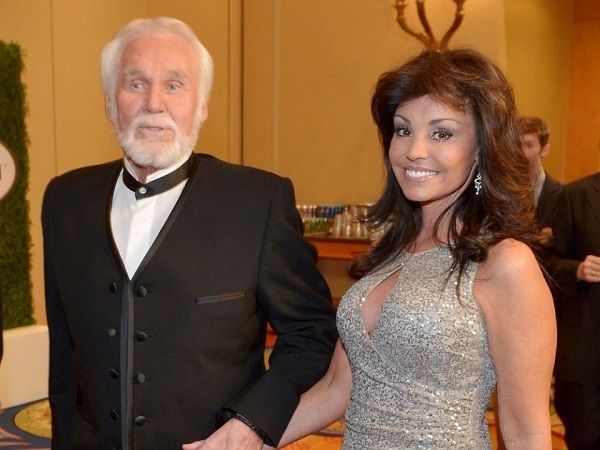 Kenny was not sure that Miller even looked at her or not. After that, he dropped off the women he went to the date with. He said,
"I didn't want to go back to the restaurant, but I didn't want to miss this opportunity, if there was one,"
As Roger was 54 at the time and Miller was 21 years old. He thought she was too young so he changed his mind and declined the meeting. But later he found out that she was actually 26 years old so he decided to take her on a date.
2) Rogers was two years older than her parents:
Since Rogers and Miller had the age difference of almost 30 years, her parents were two years younger than Rogers. Rogers said,
"Wanda and I dated for almost six months before she worked up the nerve to tell her parents about me. Actually, I'm not sure whether she told them, or they read it in the tabloids,"
He added,
"Either way, it was not pleasant. The fact that I was two years older than her parents put an awkward slant on things right from the start. Not for me, but I'm sure it would be troublesome to any caring parent, and I understood that."
Also read Ewan McGregor Is In A Happy Relationship With Mary Elizabeth Winstead After The End Of His 22 Years Long Marriage!
3) Marriage:
Kenny and Wanda married each other in the year 1997. Since then they were together until his recent death. Similarly, they gave birth to twin boys in 2004. As Rogers already had five children from his previous marriage he was not planning to have another.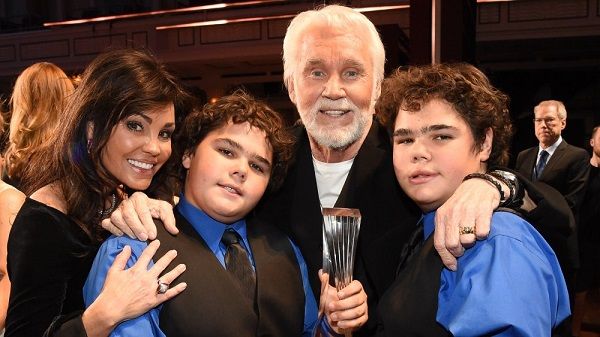 But when Miller turned 31 years old she really wanted children. So they finally decided to get married.
4) Love for the family:
Wanda is someone who loves visiting her family. She, Rogers and her twin children visited her parent's house almost 12 times a year. Likewise, she also attended the 30th reunion for Lowndes High School.
Source: Heavy, CheatSheet, Wikipedia