Kent Damon, Father of Matt Damon Died At The Age Of 74 After The Battle With The Cancer
Matt Damon is an American actor, film producer, philanthropist, and screenwriter. Matt Damon is going through the bad times as he lost his father Kent Damon. Scroll to find more information about the news.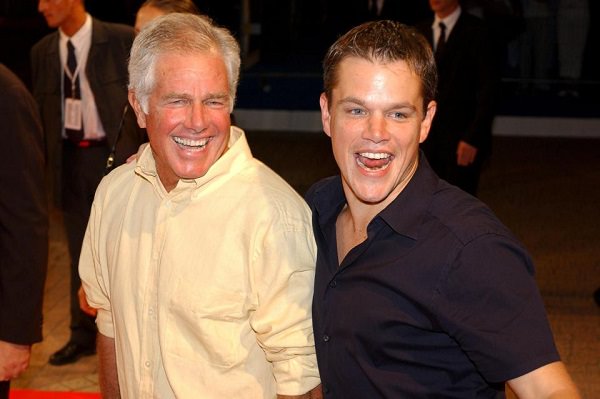 Matt Damon lost his father Kent Damon due to the cancer 
According to the reports, Matt's father died at the age of 74, after battling cancer. Kent passed away on December 14 from multiple myeloma, a bone marrow cancer. While talking to Extra on Monday, December 11, he talked:
"My dad's sick, so that's been a process we're going through. We'll take any prayers you got, so yeah, throw 'em up there."
Kent's condition had become worst in the recent months. Moreover, he also skipped some recent promotional appearances to spend time with his father in Boston. He also did not make his appearance at the BAFTA Britannia Awards in October.
He also could not make his appearance to receive the Stanley Kubrick Britannia Award for Excellence. Kate Mara gave a heart-touching speech about the Suburbicon star before taking the Stanley Kubrick Award on his behalf. She revealed:
"Unfortunately Matt has urgently needed to travel to Boston and couldn't join us tonight."
In 2011, Matt opened up about his father about battling myeloma while attending a benefit for Massachusetts General Hospital. According to the reports, Matt's parents got divorced when he was just 2 years old.
During one hundred celebrations, Matt's father thanked the medical staff for their assistance and also mentioned:
 "We've lost some close personal friends to cancer in recent years, but I never thought it would happen to my dad, the marathon runner. It sucked."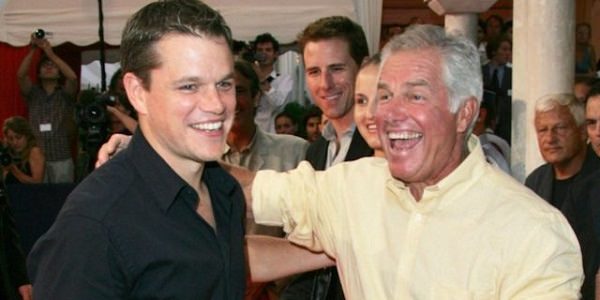 Furthermore, she also mentioned:
"As much as we wish he was here with us, we know family comes first. So our thoughts are with you, Matt, and much love from your friends here in LA."
As per the reports of the Globe, Matt is actively participating in raising awareness and funds for cancer. Moreover, he also attended at Massachusetts General Hospital Cancer Center in Boston and also hosted his own in Los Angeles. As he could not come to the function, he made a message video, where he explained his situation. Matt explained:
"Hello and thank you to everyone at BAFTA. I found out about this award six months ago and I was just so incredibly honoured to receive it and I was really looking forward to tonight."

"Unfortunately, I had to go back to Boston for a family emergency. I'm really sorry not to be with you tonight. Thank you for this wonderful honour and I hope you have a lovely evening. See you soon."