Kenya Moore splits up with husband Marc Daly! Everyone in complete daze and shock! What is the reason?!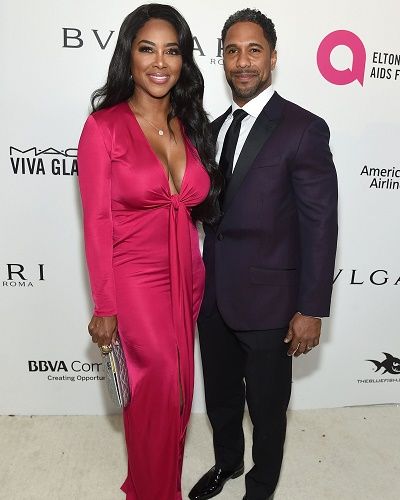 The T.V star Kenya Moore recently on September 19, announced that she's divorcing her husband Marc Daly.
The news came as a shock to everyone including the whole members of Real Housewives of Atlanta.
---
Moore was seen gushing over her husband and calling him "Love of my life" only two days prior to the divorce announcement that which only makes it harder to comprehend.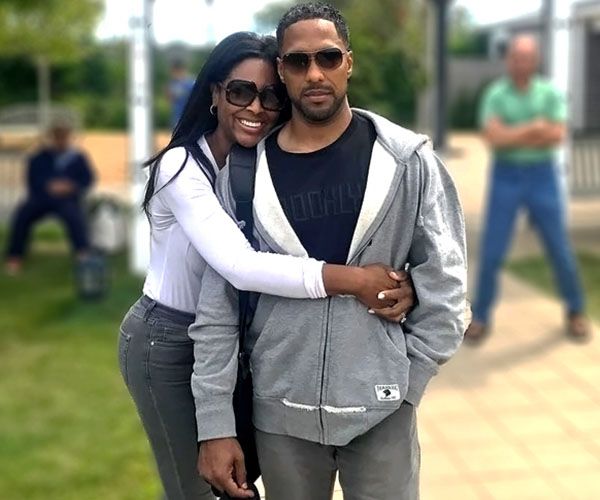 According to close sources, even the co-stars of the show had no prior notice of this incident. They all also figured out about it through the internet. None of the housewives were apparently sensing anything unusual about the two. Though it seems that the housewives were very fond of Marc.
Also, read about Reality TV star Kenya Moore has her first child-baby girl called Brooklyn!
Marc and Kenya's sudden split leaves everyone in a daze!
The two, Marc and Kenya got married in June of 2017 in a romantic sunset ceremony on a St.Lucia beach. They even share a daughter together, Brooklyn, who was born on the 4th of November 2018.
After two years of marriage, Kenya has decided to part ways with Marc which is a shocker as their marriage seemed very stable.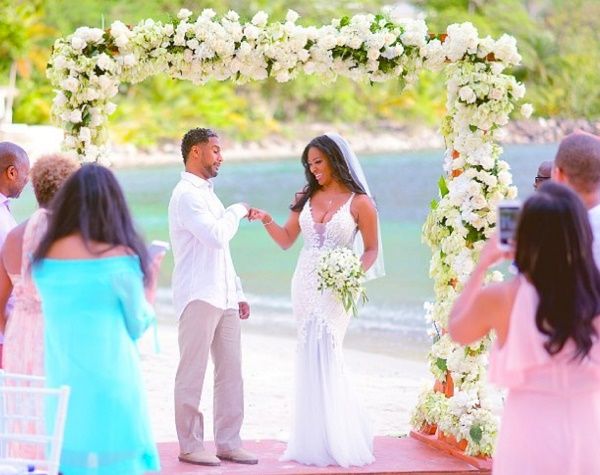 Kenya and Marc always appeared to be on good terms however, it is believed that the two did have some issues but nothing big or divorce worthy. A second close source also mentioned,
"Kenya had issues in her marriage to Marc and the ladies knew that, but what relationship doesn't. She never tried to hide that and she was really forthcoming about that. She was always honest."
None of the other co-stars of RHOA were aware of Kenya and her sudden decision to split up with her husband Marc. Kenya was known to be very private about her matters which could be the reason why no one ever sensed anything.
Not even the people working behind the cameras constantly with Kenya had sensed any slightest of a clue which is causing everyone to be dazed upon the sudden announcement.
Apart from the split news, it seems the 48-year-old model actress will be riding solo for a while now. She already seems to have a plan as it was confirmed that Kenya will be in RHOA season 12. The shoots of the new season have also reportedly already begun. We wish her all the best for her upcoming future and likewise for Marc.
Also, read about Update on Liam Hemsworth's life after the divorce! Liam spotted ringless with friends and family while Miley openly shows PDA with Kaitlynn Carter!
The couple keeps the reason for their split a secret and requests privacy!
After dropping the bomb, everyone was curious to know about the cause of the split however, it looks like we will not be getting any of it.
Kenya as of now has not given out any public statement on her decision to divorce Marc. She is keeping the reason for the split a secret.
In an exclusive interview with PEOPLE, Moore stated,
"It is with profound sadness that I regret to inform my fans that I am divorcing my husband Marc Daly. Due to recent and ongoing circumstances, I can no longer continue in the marriage. My sole concern and focus is and will always be my daughter, Brooklyn, my miracle baby. She was made in love and true commitment. I ask for our privacy to be respected moving forward."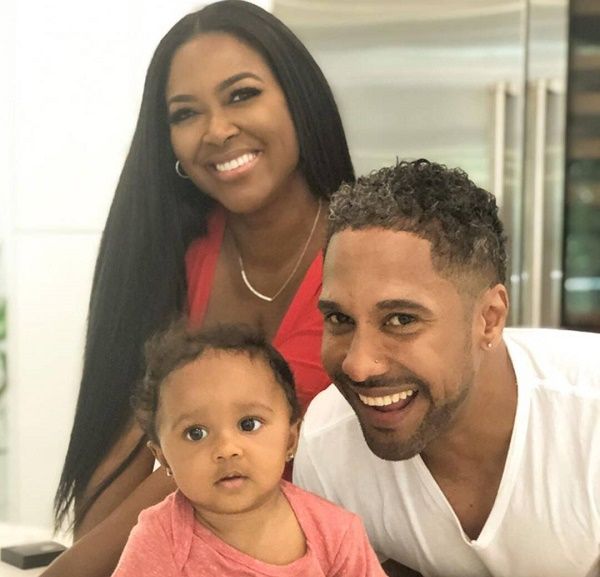 As for Marc, he reportedly said to PEOPLE,
"I have come to the difficult decision to separate from Kenya at this time. Our daughter has two parents that love her very much and in her best interests, this situation should remain as private as possible. I cherish our family's good times together and will continue to co-parent in a loving way. Rumors, innuendo or false accusations only serve to hurt our family and will be addressed through counsel as the law permits. Please respect our privacy during this challenging period."
Also, read about Grammy winner, Adele files divorce from husband Simon Konecki
Short Bio on Kenya Moore
Kenya Moore is an American actress, model, producer, author, and television personality. She is extremely prominent as the winner of Miss USA 1993. Currently, she stars in the Bravo TV series The Real Housewives of Atlanta. She has made a respectable position in the American entertainment field and has earned more fame and fans. See more Bio…
Sources: PEOPLE, Hollywood Life, Wikipedia, Celebrity Insider