Kenya Moore hinting patch up with husband Marc Daly? When did they separate?
The American model and TV personality Kenya Moore is hinting patch up of her marriage to Marc Daly. She recently revealed that her relationship has not been this good in a long time.
Relationship update of Kenya Moore
The Real Housewives of Atlanta star recently shared a promising update about her current relationship with her husband. She previously broke the news of her separation in September. Kenya revealed,
"We are in a really good place right now. Our relationship has really taken a turn. He has been so kind to me, sweet,"

"Our relationship hasn't been this good in a long time."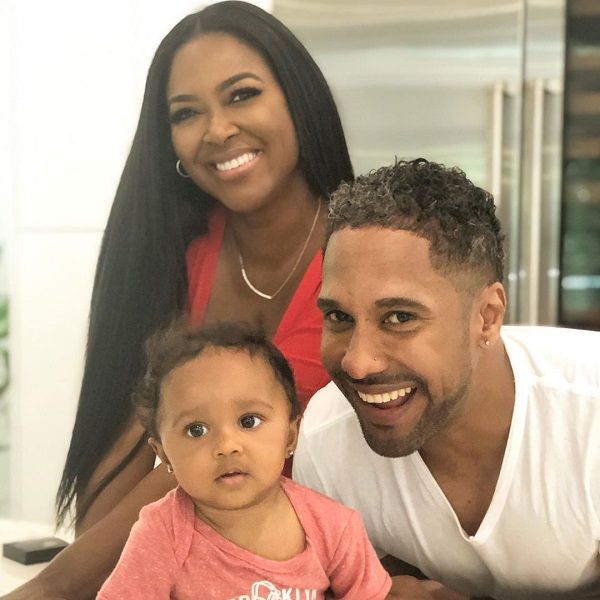 Moore revealed that things really started to turn around for the couple when they came together to celebrate daughter Brooklyn's first birthday in November. Kenya said,
"When I saw that we had an opportunity to co-parent and do it in a great way and be an example for Brooklyn, I said, let's do the party together. And we did, and we had a great time,"

"I just think that that really showed him that I'm not after him. I want a calm, peaceful home, and a great environment for my daughter. That's all I want."
Her priority has always been her daughter. Kenya said,
"My heart is beating in another person. And so for me, all I have ever wanted to do is protect her, and I will to the day I die,"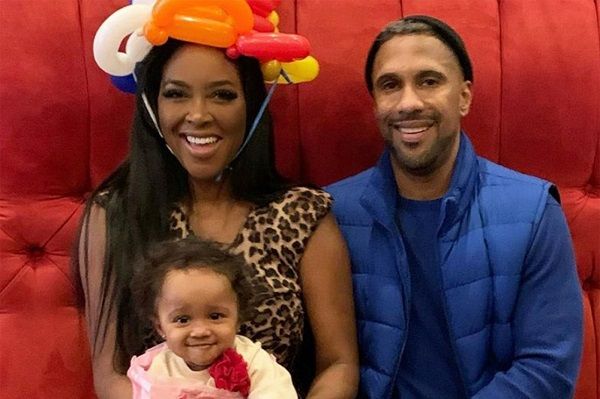 Also read Kenya Moore Gushes about her Marriage and Husband Marc! All the Details on her Wedding-'I Married the Love of My Life'
Have Kenya and Marc filed for divorce?
Even though it has been some months since the couple announced their separation. But they have not filed for divorce yet. Likewise, Kenya is not ruling out the possibility that she and Marc could save their marriage.
She said,
 "He definitely wants to stay together, he wants to reconcile,"

"I'm open to it as long as we really put in the work and that work comes out to be a positive and loving relationship."
In an interview, she said that it felt like the separation was a rash decision. Kenya said,
"Once the baby came, things just, you know — the stress of life made our relationship deteriorate,"

"And we couldn't find our way back to it."
Now they are better friends than they have been previously. They are co-parenting their daughter together and according to her, it has been going great. They are going to be attending counseling soon and if things go great they are going to make some changes in their relationship.
She said that the main thing they need to change in their relationship is communication. It seems like they are hinting patch up in their relationship.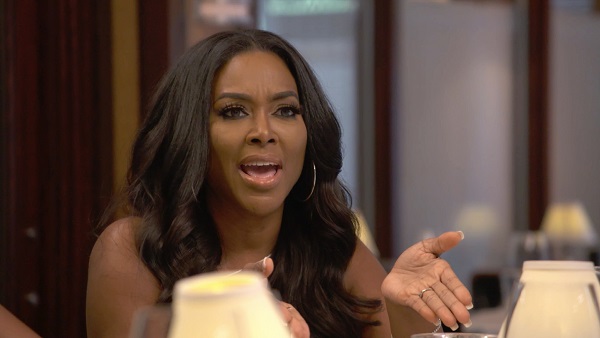 Also read Demi Moore's new memoir "Inside Out" reveals she was mentally crumbled after ex-husband Ashton Kutcher's famous infidelity!!
Short bio on Kenya Moore
Kenya Moore is an American actress, model, producer, author, and television personality. She is extremely prominent as the winner of Miss USA 1993. Currently, she stars in the Bravo TV series The Real Housewives of Atlanta. She has made a respectable position in the American entertainment field and has earned more fame and fans. Read more bio on…
Source: BravoTV, Daily Mail