Kenya Moore's IVF journey and how she knew about her pregnancy!
RHOA's Kenya Moore in an interview given to PEOPLE has opened up about her IVF journey. She mentioned that she was worried about learning from others about the difficulties encountered during the IVF procedure.
But luckily for her, it was a simple walk. She also talked about how she came to know that she is pregnant.
Update: Kenya's daughter Brooklyn Doris Daly was born on 4th November 2018. Continue reading…
The IVF journey
Kenya Moore, 47 had heard from people that the IVF procedure is a rather tough one. There are painful injections to be taken and these lead to raging hormones in the woman's body leading to their side effects on her.
She was also told that there could be a disappointment at the end of it if the procedure fails.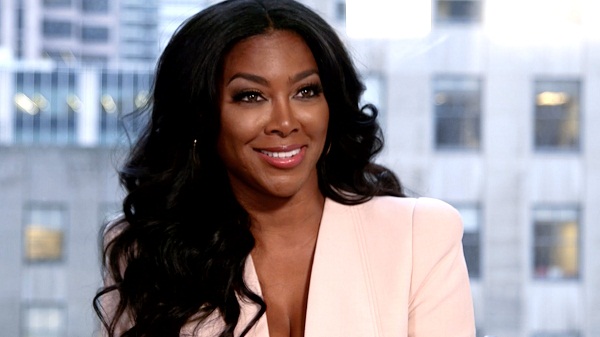 On learning of all this from others, Kenya Moore was a bit concerned. But she still decided to go ahead with the procedure and has not repented to her decision. Kenya Moore said that she considers herself lucky to have got results without much pain.
She said:
"I don't have a horror story,"
She continued:
"It's weird because you hear other people's troubles with the injections and the hormones. And for me, it was a pretty simple process,"
Talking about the hormones and their effect on her body, Kenya said:
"I think I was okay. I think I felt a little emotional but I wasn't going zero to 100 or anything like that. It just wasn't as bad as I heard other people go through. The injections were fine, I got through that by myself, it was fine. I didn't feel crazy, I didn't feel like I was losing control or anything like that."
The pregnancy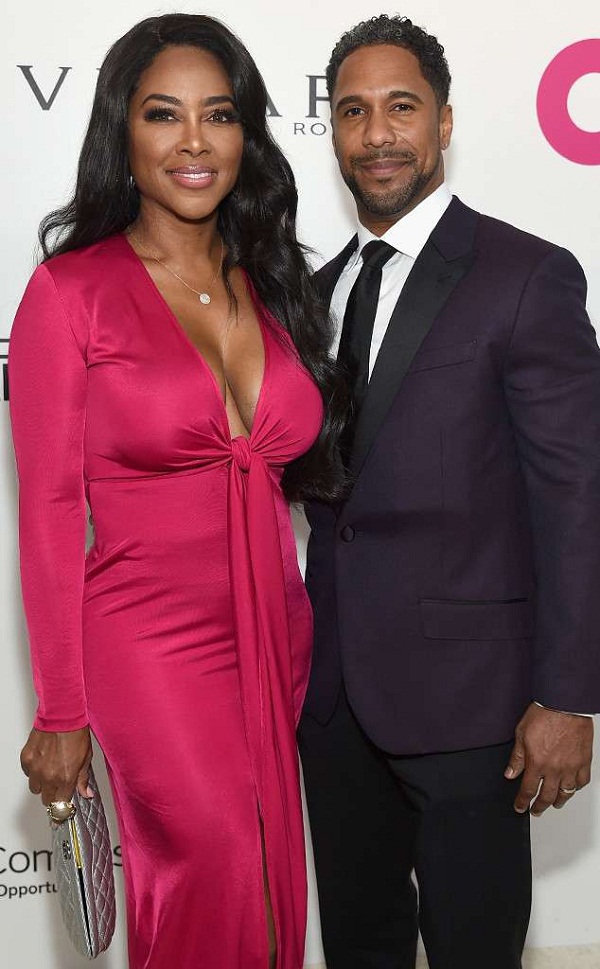 Kenya had the IVF procedure performed on her and she was being monitored for the whole process. She decided to have the blood test done at the clinic for proper confirmation. But on the way back after the blood test, Kenya also decided to check with the over-the-counter test available at the supermarkets.
Describing it, she said:
"As soon as I take the [blood] test and I'm driving home, I'm like, "I should just go and get a test from the supermarket." So I rode to the supermarket and literally took the test in the supermarket bathroom because I could not wait. It was just overwhelming. I could not wait. And it was positive. And then I got the call from the doctor later that day confirming that I was indeed pregnant and had a positive test and what my HCG levels were. She said it was all really good news. I was like, "Oh my God, I don't know what to say!"
You may like to read RHOA star Kenya Moore opens up about the reason for not returning to the show and her pregnancy problems!
The pregnancy announcement
Kenya broke the news about her pregnancy on the reunion show for Season 10 of the Bravo series RHOA. Kenya told host Andy Cohen:
"I and Marc will definitely be welcoming a boy or girl in late this year."
Kenya Moore was dating restaurateur Marc Daly and tied the knot in a ceremony 11 months ago on St. Lucia beach.
She then wrote on her Instagram about her pregnancy and also clarified that it is not through surrogacy.
She wants a healthy baby
Kenya told PEOPLE that she is feeling a bit tired but not hyperemotional. She cannot go for long walks with her dogs now. But she is happy. She also said this regarding the sex of the baby:
"We're going to try to not find out. We want to be surprised and we want to make it as natural as we can at this point. We just want a healthy baby. And it doesn't matter to either of us — boy, girl, we don't really care."
Short Bio on Kenya Moore
Kenya Moore is an American actress, model, producer, author, and television personality. She is extremely prominent as the winner of Miss USA 1993. Currently, she stars in the Bravo TV series The Real Housewives of Atlanta. She has made a respectable position in the American entertainment field and has earned more fame and fans. More Bio…