Kerala Lesbian Couple Married after being Abducted by their Own Family!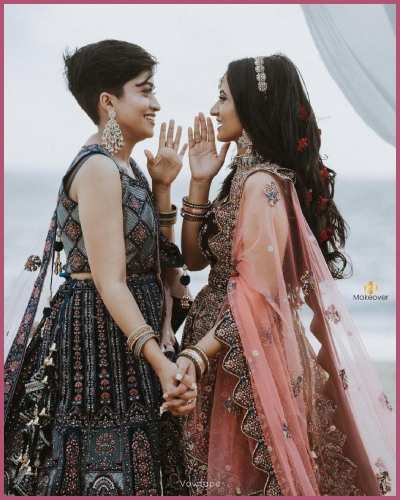 A lesbian couple from Kerala is happily married in a beachside ceremony after their family abducted them.
The two girls Adhila Nasarin and Fathima Noora are united by the Kerala High Court.
Learn why the two girls choose a wedding cake decorated with the color of the Pride Flag.
---
Lesbian couple Adhila Nasarin and Fathima Noora are married legally
A Kerala lesbian couple Adhila Nasarin and Fathima Noora had a stunning beachside wedding ceremony. The LGBTQ couple found their happy ending and their love won despite their parents not liking the idea of homosexual marriage.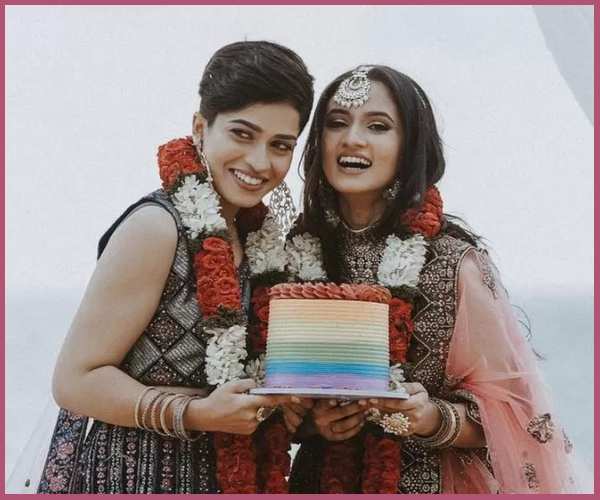 Adhila Nasarin and Fathima Noora shared their stunning wedding pictures holding a cake that was fashioned in the color of the Pride Flag. The two wives were captured in decorated lehengas and traditional jewelry.
The couple expressed their love for one another by exchanging garlands in the traditional Indian ceremony though the parents were trying to separate them.
Things started to get right after Adhila filed a petition, and the duo was supported and reunited by the Kerala High Court. The newlywed bride Nasarin on her Instagram announced the big news alongside photos from their same-sex marriages. She captioned it,
"Congrats on being stuck with me forever. Achievement unlocked: together forever." 
Nasarin in an interview with the BBC confessed how a wedding photoshoot done by millennial couples in a traditional wedding ritual is interesting. She also shared the same to show the world how much she is in love with her wife Fathima.
Also, Read Miss Argentina and Miss Puerto Rico 2020 are Married!
Is Same-sex Marriage Legal in India?
Same-sex marriage is not yet recognized well by law in India though homosexual relationship is legal in India. Before 2018, the relationships were considered illegal before it was overturned.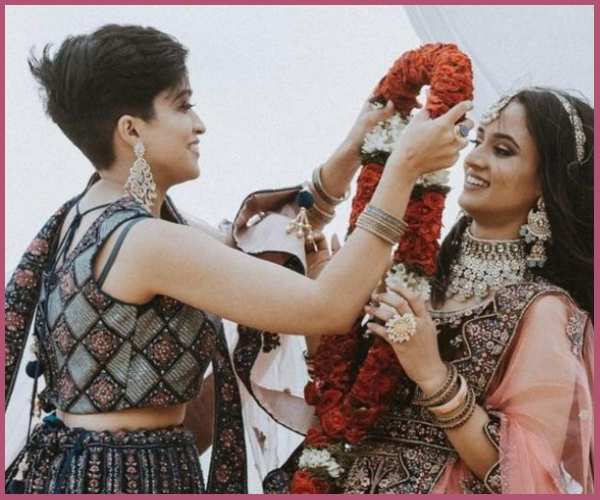 Although a law making homosexual relationships illegal was overturned in 2018, same-sex marriages are still not recognized by law in India.
Two lesbian wives married legally in India after their petition in Kerala High Court brought them together. Though the relationship between the families was worsening, Nasarin tried her best to get with her lover forever.
Meanwhile, Nasarin expressed frustration on how she had to use their parents' surnames while filing legal documents against the family,
"At my workplace and elsewhere, I still have to use my father's name. We were at a hospital recently and had to give our fathers names. It was frustrating."
Also, Read Lesbian Couple Brooke Eden and Hilary Hoover Married Once Again in Mexico Ceremony!