Keshia Knight Pulliam-her family ties with Bill Cosby, her support for him in his sexual assault trials: Read her justification for this support!
Keshia Knight Pulliam's support for her 'screen dad'
American actor, comedian, musician, and author Bill Cosby is facing a trial in a sexual assault case. American actress Keshia Knight Pulliam appeared on 14th June 2017's 'Today Show' and came out in support of Bill Cosby who played her father on 'The Cosby Show'. Keshia Knight Pulliam portrayed his youngest daughter Rudy Huxtable on the show. She said:
"At the end of the day, I truly believe you're innocent until proven guilty, and that's just not the man that I ever experienced,"
Explaining further on her support in court, Keshia said:
"I just thought about it, how would I want to be treated if God forbid I was in that situation? It's easy to be there for someone when things are good… I just felt like I wanted to do what I would have wanted to receive."
Keshia Knight Pulliam told the morning news show hosts that Bill Cosby was in 'good spirits' throughout the trial. She added:
"He's been upbeat. I was grateful to see his spirit hadn't been broken as a result of this process because it's arduous. There's nothing happy, there's nothing good about it for either side." 
When queried about her reaction if her 'screen dad' was found guilty, Keshia said:
"I'll be disappointed, however it won't change the love because when you have family, people falter, people make mistakes."
She quickly clarified:
"Things happen, but in no way is that condoning sexual assault. It's nothing that I take lightly or that I condone in any way shape or form, but he's still a person, he's still a husband, a parent, someone's son."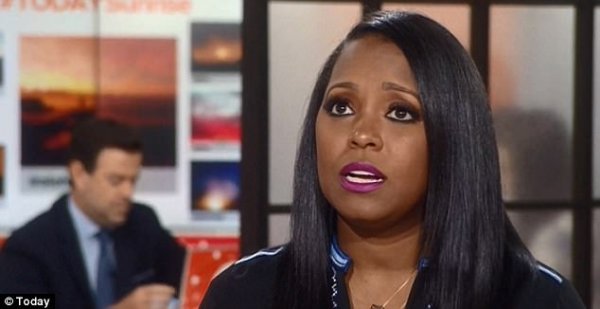 The sexual assault incidents
In October 2014, comedian Hannibal Buress accused Bill Cosby of sexual assault. This video went viral and after that, sexual assault allegations spanning from 1965 to 2008 in 10 US States and 1 Canadian province became public. More than50 women had accused Bill Cosby of rape, drug-facilitated sexual assault, sexual battery, child sexual abuse, and sexual misconduct. Many lawsuits are active against him and there are few against his lawyer and also against his wife Camille Cosby. It was said that there are more alleged victims who are now coming forward. In July 2015, former Temple University employee Andrea Constand's 2005 civil lawsuit was unsealed and made public. In his testimony, Cosby had admitted to casual sex and also use of the sedative and hypnotic drug 'Quaaludes' with a number of women. Many organizations have severed their ties with the comedian and his titles and honors have been revoked. Honorary degrees awarded to him by Universities have been taken back. On 30th December 2015, Cosby was charged with sexual assault in Pennsylvania and a warrant for his arrest released. On 24th May 2016, it was seen that there was enough evidence in the case and Cosby will have to face a trial. He was granted bail after paying $ 1 million. Cosby's trial began on 5th June 2017.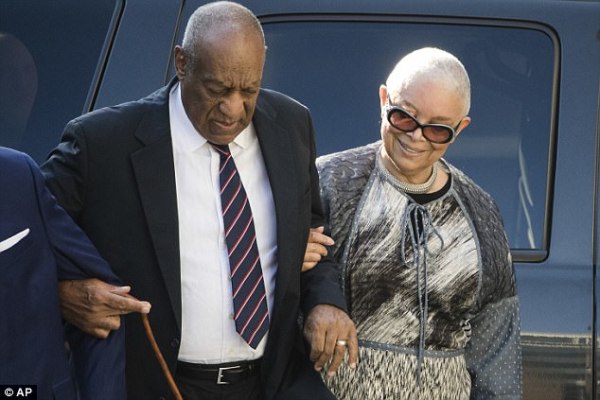 Pulliam's experience with Bill Cosby
Keshia Knight Pulliam has shot to fame when she played the character of the youngest daughter of Bill Cosby on his show. Her work was widely appreciated and she was nominated for her role in the Best Supporting Actress in a Comedy nod in 1986 when she was just 7 years old. She was the youngest Emmy nominee in history. She did a BA in sociology in 2001 from Spelman College. Pulliam kept silent on these allegations but decided to come out in defense of Bill Cosby in this January. At that time, she said:
"What I can say is this: I wasn't there,"
She continued:

"You know, it's an unfortunate situation. And it's kind of still the same for me, because that was never my experience with him. And I actually had the amazing opportunity to interview him for my podcast, "Kandidly Keshia" — [it] was the first podcast that I did — and share with people the man who I grew up with, the man who I know. 'Cause that just wasn't how I ever experienced him."
Talking about her experience on The Cosby Show, Pulliam said:
"It was an amazing experience. I absolutely enjoyed my time there. [The cast members were] definitely like a second family. And I was blessed to work for eight years on an amazing show with a cast and crew who were amazing to be around and I enjoyed."
The other actresses who played Cosby's other daughters in the show namely Lisa Bonet, Tempestt Bledsoe, and Sabrina Le Beauf have not spoken in public about the allegations anytime. Raven-Symone has repeatedly requested to be kept out of the matter since she was very young when she appeared on the show.
Pulliam had come all the way from Atlanta to Pennsylvania for the defense. She had some trouble due to it with her ex-husband and former NFL star Ed Hartwell who was waiting to meet his 5-month-old daughter (Ella Grace) with her and Pulliam did not turn up since she and her daughter were in Pennsylvania at that time. Ed Hartwell has been granted twice weekly one hour visit to meet his daughter. He was ready to meet her but was disappointed. Hence he filed a motion in the Fulton County Family Court to hold Pulliam in contempt of the court's orders to allow Ed to see his daughter at the planned time.