Married 35 years! Kevin Bacon and Kyra Sedgwick get candid about their blissful conjugal life!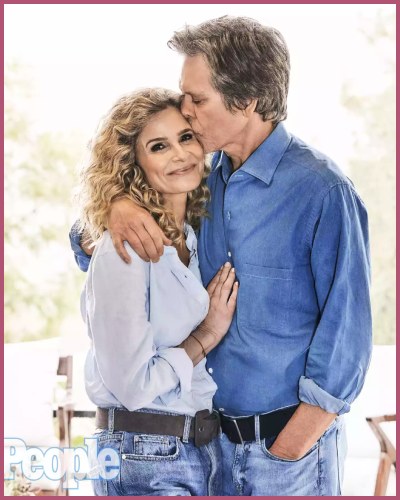 Kevin Bacon and Kyra Sedgwick are married for more than 35 years
The beautiful couple together shared two children a son Travis Bacon and a daughter Sosie Bacon
They recently revealed the secret of their 35 years of marriage in an interview with PEOPLE
---
Kevin Bacon and Kyra Sedgwick have marked 35 years of marriage and more to go!
The power couple, who married in 1988, opened up about their views on what makes their marriage so exciting in a recent interview with PEOPLE on Wednesday, March 29.
Kevin said it was love at first sight, the moment he laid eyes on her. He expressed,
"I was knocked out. I thought she was amazing,"
The beautiful couple first met while working on the set of the 1987 television film, Lemon Sky.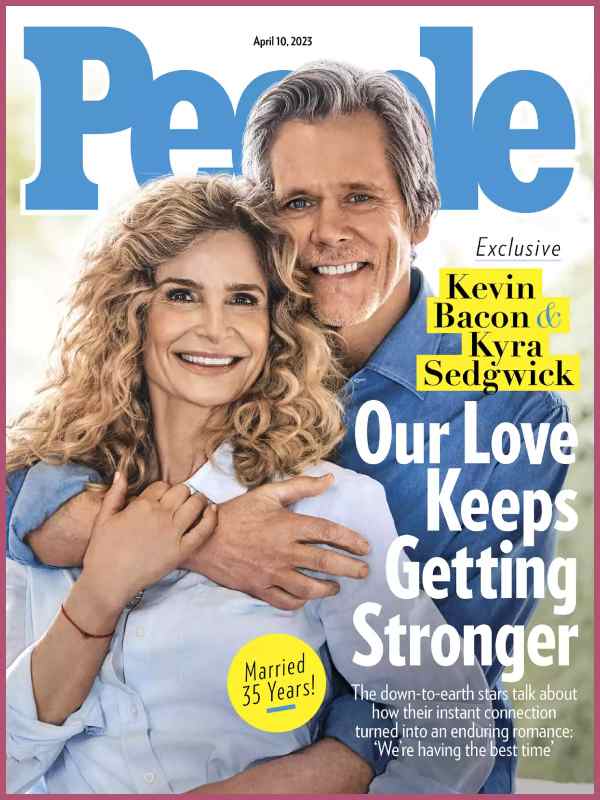 On the other hand, the 57-year-old actress admitted that when they first met, she had been a little turned off by Kevin, who at the time had already experienced a taste of fame.
"I remember thinking, 'Oh, he thinks he's really cool.' "
Also read Marriage of Catherine Bell ended because she was a lesbian! She left her husband Adam Beason for her girlfriend, Brooke Daniels
However, Sedgwick hadn't seen his movie, Footloose, in which he portrayed a small-town rebel, Ren.
Later, Sedgwick recalled that she had gone on a date with Bacon and that their first encounter had changed her perception of him.
"I remember waking up and going, "I feel like home." I realized, "Oh, that was him."
Kevin Bacon and Kyra Sedgwick: Meet one of the power couples of Hollywood
The pair is currently living a blissful conjugal life with balancing successful careers. They also shared two children a son Travis Bacon, 33, and a daughter Sosie Bacon, 31.
The actress, who recently directed Bacon in the drama Space Oddity, then went on to reflect on how she and Kevin had gone above and beyond to give each other confidence in their work in the entertainment industry.
"We've always been each other's biggest support and fans,"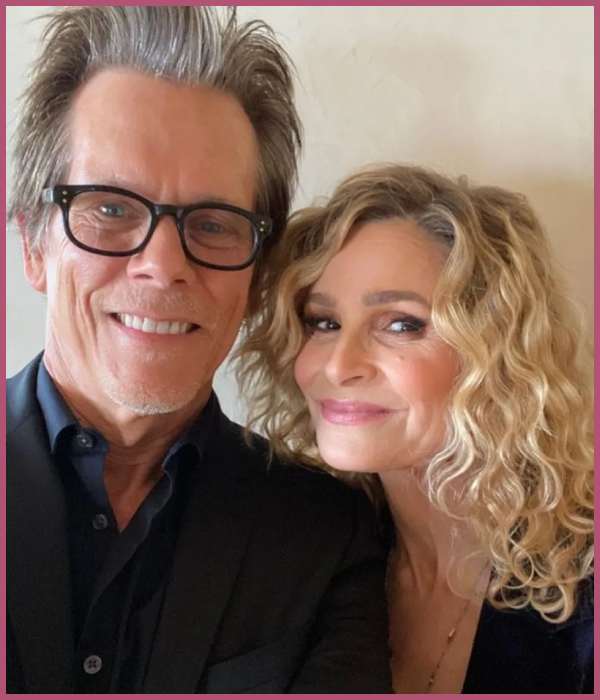 Nonetheless, the pair have worked together on several films including The Woodsman, Loverboy, Murder In The First over the years, and more.
Similarly, she revealed one of the key attributes that her husband possesses, which is one of the reasons for their relationship's longevity.
"A sense of humor is crucial. He is very freaking funny."
Also read Will they give another chance for their marriage?? Know about Allen Iverson and his ex-wife Tawanna Turner!
The Apollo 13 star remarked by discussing how he had learned to prioritize spending time with his wife.
"To me, walking down the street together just shooting the s*** in the middle of the night still feels like a nice place to be,"
Short bio on Kyra Sedgwick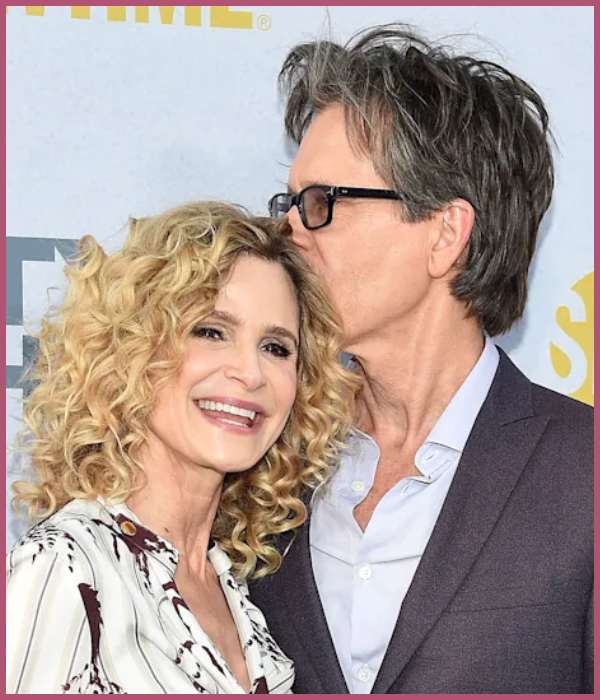 Kyra Sedgwick is an actress and producer who hails from America.
She gained a lot of popularity and fame for her role as 'Brenda Leigh Johnson on TNT's crime drama named The Closer and as 'Madeline Wuntch' on the successful sitcom named Brooklyn Nine-Nine.
Moreover, she has earned a Golden Globe Award and an Emmy Award. See more…
Short bio on Kevin Bacon
Kevin Bacon is an actor and musician who hails from America.
He gained a lot of popularity and fame for the musical-drama film Footloose, the controversial historical legal thriller named JFK, the legal drama named A Few Good Men, the historical docudrama named Apollo 13, and the mystery drama named Mystic River.
Moreover, he is also popular in TV series such as The Following and Taking Chance. See more…