Kevin Gates is all set to release his new album! Know about his wife, legal issues, net worth
Kevin Gates has been released from prison over a year. He is then working to release his new album. Similarly, the project is set to drop next month but ahead of its release, he's announced that he'll be coming to a city near you for the "I'm Him" tour.
He will release the album on August 30th. Also, the tour is set to kick off in Chicago on October 12th before concluding the tour in Seattle, Washington on November 30th. He will hit cities such as New York, Los Angeles, Washington, D.C., Philadelphia, Boston, Houston, and more. Tickets for the tour go on sale this Friday, Aug. 2nd.
Who is Kevin Gates married to?
Rapper Kevin Gates is married to his longtime girlfriend Dreka Haynes. They married on October 2015. Similarly, they have two children Islah Koren Gates and Khaza Kamil Gates. He has a loving relationship with his wife and they are insanely attracted to each other.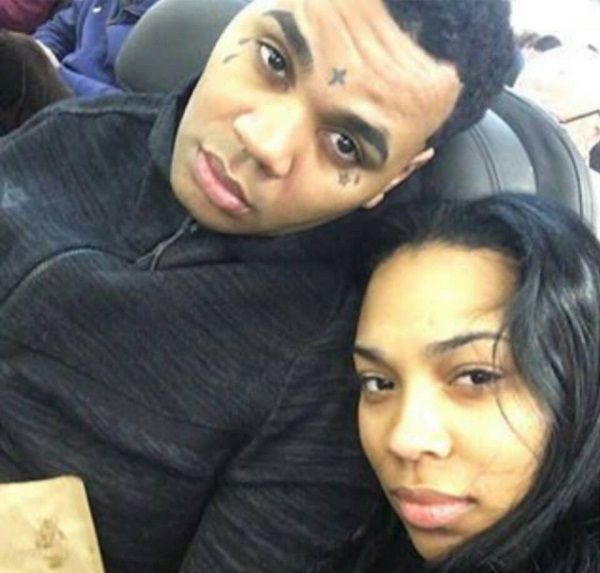 Likewise, after raising their kids for years there is still a lot of sexual chemistry between them and they're unafraid to bring that vibe to the car even if they're riding Uber. He posted a video of himself in the backseat of the whip with his lady in tow. They were jamming. After that, he went a little ahead of himself and reached on the inside of Dreka's shirt and sensually messed around with her.
Also read Rapper Tay-K convicted for his role in a 2016 and 2017 armed robber and killings! The sentence likely next week!
Kevin Gates and his legal issues
When Kevin Gates was 13 years old he was arrested for riding a stolen vehicle. He was briefly jailed for the offense. He said,
 "If they would've just pulled up to the jail, left me in the police car, never took me inside and just took me back home, I don't think I'd ever have done anything else again. But what it did was—by me going into jail at such a young age—all it did was criminalize me in a sense. It kinda steered me in the wrong direction after getting there and settling in; it took the fear of jail away from me."
In the year 2003, he was involved in an altercation outside a movie theatre and stabbed his opponent multiple times. Likewise, he was charged with battery for kicking a fan in the summer of 2015 while he was performing on stage at an event in Lakeland, Florida.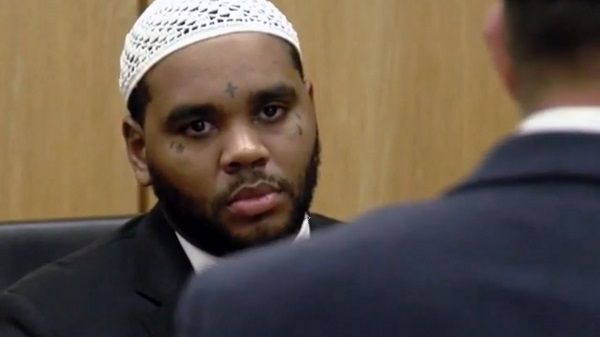 Again, on October 26, 2016, he was convicted of the charge and sentenced to 180 days in jail. In the year 2017, he was sentenced to a 30-month prison term at the East Moline, IL correctional facility for gun charges stemming from a 2013 incident. He released on parole on January 10, 2018.
Kevin Gates life and career
Kevin Jerome Gilyard known as Kevin Gates was born on 5th February 1986 in Louisiana, US. He has not revealed the name of his parents. His family moved to Baton Rouge soon after his birth. He has two other siblings and he the older among them. His younger brother is Brandon.
Similarly, Kevin had a tumultuous bringing as he was arrested at the age of 13 for the first time. He was joyriding as a passenger. His brother also has a legal issue and was arrested for driving under influence. He attended Baton Rouge Comunity College when he was 17 years old. He served his prison time between the year 2008 and 2011 and he earned his Master's Degree in Psychology through the prison program.
Moreover, he started his career in the year 2005. He signed a recording deal with a local label, Dead Game Records which was his first step to began his career. He has the estimated net worth of $1 million.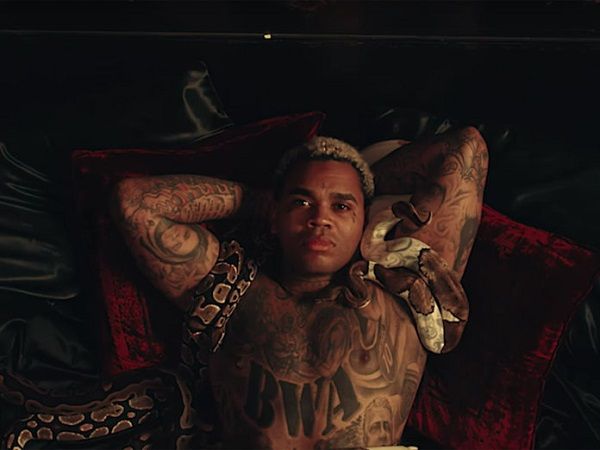 Also read The Hollywood Hills home of Rapper YG raided by police in connection with the police shooting in Compton early this month!
Short bio on Kevin Gates
Kevin is one of the famous American rapper, singer and entrepreneur. He is best known for Mixtapes such as Stranger Than Fiction, By Any Means, and Luca Brasi 2. He is currently signed to Atlantic Records. See more…
Source: Wikipedia, hotnewhiphop