A walkthrough on Kevin Grandalski and Marlee Matlin married life! How much is their net worth?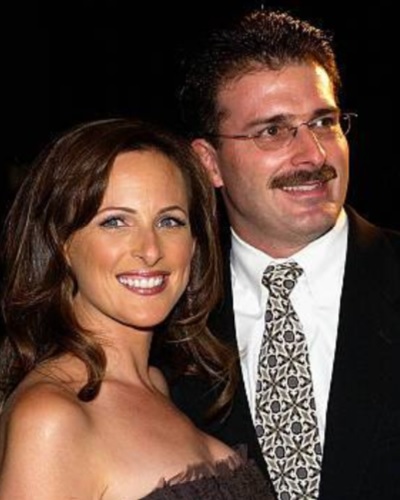 Kevin Grandalski is a policeman who works as a policeman outside of Los Angeles. He is the husband of American actress Marlee Matlin.
Kevin Grandalski and Marlee Matlin married life
Kevin Grandalski met Marlee Marlin when he was monitoring traffic while she was filming the television show Reasonable Doubts.
They blended the excitement of police work with the craziness of Hollywood. Marlee revealed that when she saw him she was smitten by him in his uniform.
Marlee said,
"He's not Jewish, but I believe that we can share both our beliefs in a household together. We celebrate both holidays, and we were married by both a rabbi and a priest on the front lawn at Henry Winkler's house."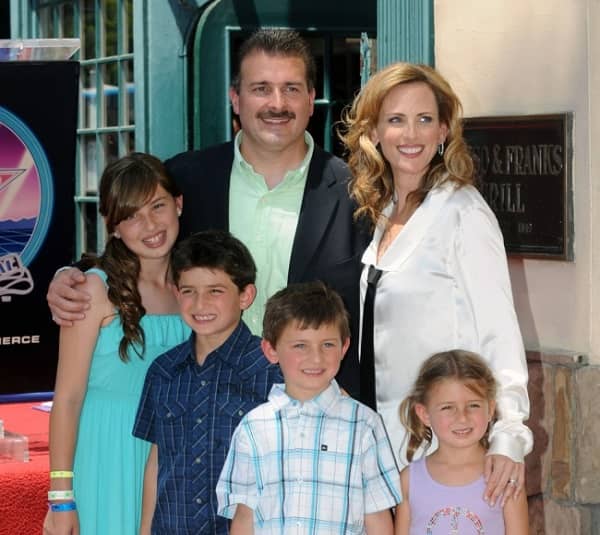 They dated for two years before walking down the aisle on 29th August 1993. Their wedding was officiated by both rabbi and a Catholic priest.
Together they have four children Sarah born in 1996, Brandon born in 2000, Tyler born in 2002, and Isabelle born in 2003. Her son Brandon knows three languages English, Spanish, and Sign.
Likewise, when she had children, she managed her time between her work and family. Kevin is a very supportive husband. In January 2017, she thanked her husband and children for their unwavering support in her sobriety journey. Marlee celebrated her 30 years of being sober with an uplifting post on Twitter.
She tweeted,
"TODAY – 30 years of being sober (that's my chip)! I thank my husband, children, family, friends and ME. I cannot imagine my life without it."
Also read Who is Markus Raikkonen? Know about his wedding with Finnish Prime Minister Sanna Marin, children, social media, biography
Marlee's drug battle
Marlee battled with drug abuse and spent time in the rehabilitation center. She found out about her Oscar nod for 1986's Children of a Lesser God there. She also credited Betty Ford for helping her beat her addiction for three decades back.
In her autobiography I'll Scream Later, she wrote,
"It should have been the best time of my life. And in a surreal way it was. I had won a Golden Globe for my performance as the deaf, angry young woman in the film Children of a Lesser God."
Also, Marlee lost her hearing capacity at the age of 18 months. It was caused due to her illness and high fevers. But her parents were very supportive of her. Her father put a 'Dead Child' sign in the street. She went to The Center on Deafness which was a first-of-its-kind performing arts center where deaf and hearing kids joined together for after-school programs and recreation.
How much is Kevin Grandalski's net worth?
The estimated net worth of Kevin Grandalski is around $1 million. He earns a decent amount of money from his enforcement career. Similarly, his wife Marlee's net worth is $11 million. Matlin has appeared in films like Children of Lesser God, Walker, The Linguini Incident, Hear No Evil, It's My Party, Askari, Excision, How to Make Love Like an Englishman, and many more.
Her TV series roles include in Limetown, Gone, Quantico, The Magicians, Battle of the network stars, Code Black, Celebrity Ghost Stories, Switched at Birth, The Celebrity Apprentice and more. In 2016, she won $120,000 prize as Morton E. Ruderman Award in inclusion.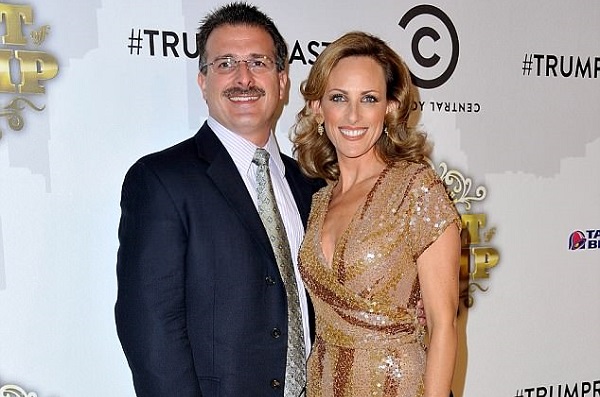 Kevin and Marlee bought a 5-bed, 3-bath, 2,607 square feet home in 1999 for $437 thousand in Pasadena, California. In 2011, they were selling their Los Angeles-area home due to taxes. They were seeking $899,000 for their house.
Also read Brendon Urie flooded with #BrendonUrieSpeakUp on Twitter! Know about his problematic behavior, pansexual, net worth and biography
Short bio on Marlee Matlin
Marlee is an American actress, author, and activist. Likely, she won the Academy Award for Best Actress for Children of a Lesser God (1986) and to date is the only deaf performer to have won an Academy Award. Besides that, her work in film and television has resulted in a Golden Globe award, with two additional nominations, and four Emmy nominations. Read more bio…