Kevin Kilbane announced second pregnancy with wife Brianne Delcourt!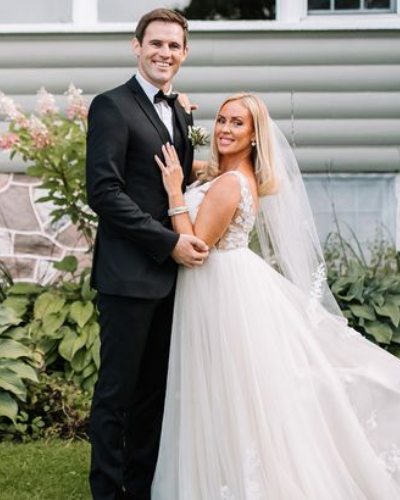 Kevin Kilbane and Brianne Delcourt are pregnant with their second child
They welcomed their first child in February 2021
They married each other in September 2020
---
Kevin Kilbane and Brianne Delcourt are expecting their second child together! The second pregnancy came just nine months after welcoming their first child.
Brianne said,
"We're extremely excited, but we know it's going to be a mad house! We're just going to have to wing it. Olivia and the new baby are only going to be 15 months apart."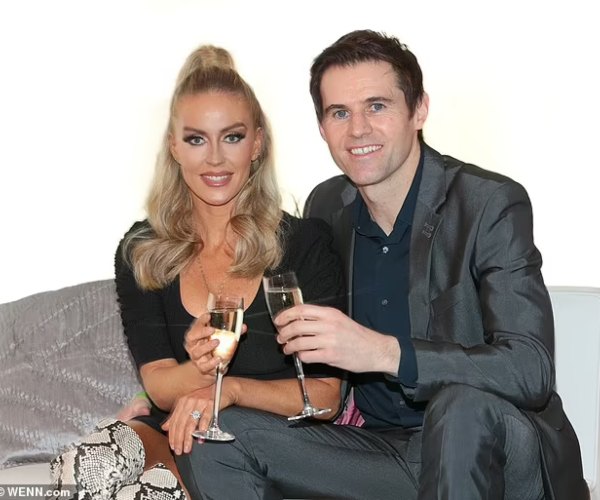 The pair welcomed their first daughter Olivia Mai in February and are more than excited to make their family of three to a family of four.
Likewise, Brianna has a daughter Gracie and Kevin has two daughters Elsie and Isla from his marriage to ex-wife Laura.
When Delcourt was pregnant with Olivia, she suffered a hemorrhage so they are fearing if it would happen again.
Also read Who is Anita Corsini? All about her love story, married life, children, net worth, biography…
Married life of Kevin Kilbane and Brianne Delcourt
Brianne Delcourt and Kevin Kilbane married each other in September 2020. They announced their wedding via black and white picture of them kissing in their wedding outfits. They had planned a big wedding in Ireland but had to cancel the plan due to the Covid-19 pandemic.
Brianne wrote,
"So, today was the day Kevin & I were supposed to be getting married in Ireland 09-04-2020. Damn you Covid…, so we celebrated our way ……."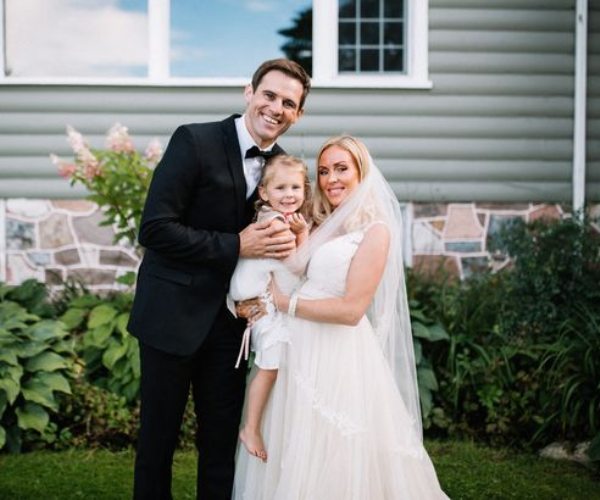 She wore a gorgeous lace floral bridal dress featuring a plunging neckline. Her veil fluttered in the wind as footballer Kevin wore a tuxedo and bow tie.
The couple first met each other in October when they partnered on Dancing On Ice and they have been in a relationship since December.
Likewise, the couple engaged in just two months after being eliminated from the show. Kevin proposed to her at a steakhouse in London. Brianne said,
"We wake up every day and say how blessed we feel. I feel like I have known Kevin forever. I wish I had met him 20 years ago."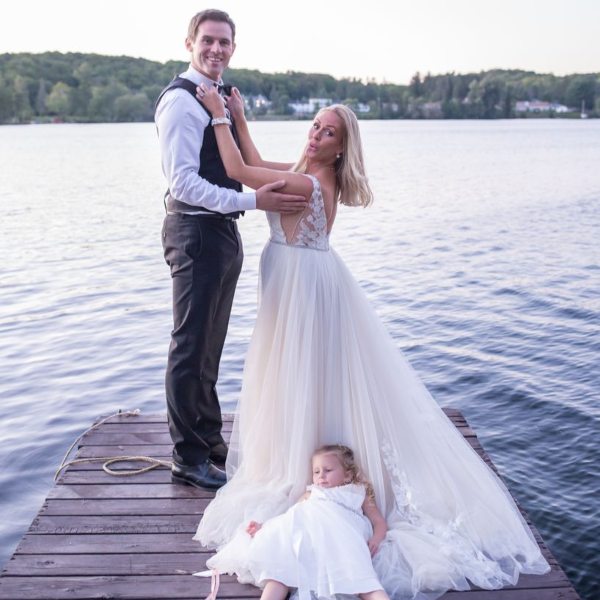 Also read All about the engagement of to-be-married couple Dylan Meyer and Kristen Stewart!