Why is the name of Kevin Walters banned from Maroons camp? Know about his parents, wife, and children
The Australian professional rugby league football coach Kevin Walters is taking extreme measures to make sure his Queensland side are mentally prepared for Origin I. Similarly, he has taken a bullish approach to game one by saying he expects to win the series opener.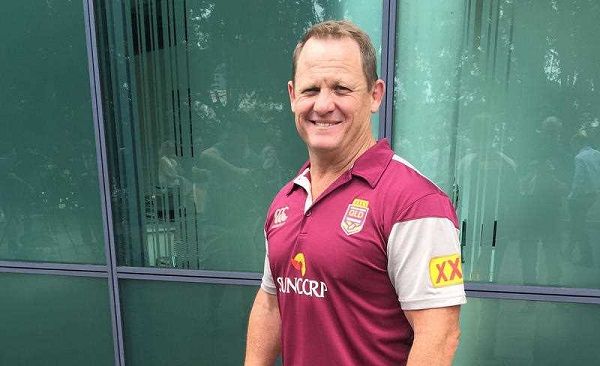 Likewise, it is known that the Maroons mentor has recently undergone a session of mind-coaching with the 'Coach Whisperer' Bradley Charles Stubbs. The main part of the tactics suggested by the Maroons coach is not to mention the name of the opponent.
As a result of their tactics Maroons have banned from talking about or saying the words New South Wales or Blues. However, Kevin has stuck strongly to that mentality but did almost slip up during an interview with Channel 9's 100% Footy on Monday night when he was asked what he thought of the Blues side. He said,
"To be honest, I'm here to talk about the Queensland team."
Similarly, he added,
"We've got to get this Queensland team up and past them and I know we can do that and we need the next 10 days to make sure we get that right because when we get it right it will happen."
Also read The late Bobby Dodd, a college football coach is remembered lovingly by his fans, team players, and his children-Linda and Bobby Jr.!
Why did Kevin Walters walk away from Brisbane Broncos?
On the year 2018, Kevin Walters walked out of Broncos in a move that blindsided most in the world of rugby league. It is known that he had fallen out with Wayne Bennett and their relationship had broken down. He told Queenslanders Only on Fox League,
"It wasn't a workload, it wasn't Wayne and I having arguments or him not allowing me to do things at the Broncos … that never happened at all,"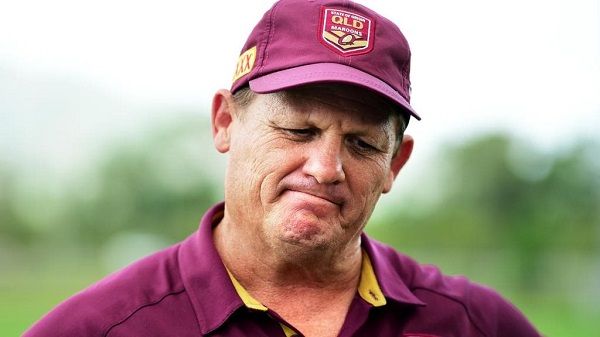 Similarly, he had decided to cut ties with the Broncos when he traveled to Melbourne last week to help launch the State of Origin series.
Who is Kevin Walters married to?
Kevin Walters married Kim Alison Facer. They married on January 1991. In the year 1996, Kim was diagnosed with breast cancer. He has three children Jack, Billy and Jett with her.
On 6th February 1998, Kim died due to breast cancer. After the death of his wife, he established the Kim Walters Choices program. It is a free community service that offers support to people diagnosed with cancer at Wesley Hospital in Brisbane.
After that, he started dating Narelle Bristow. Likewise, after dating for several years they decided to marry. They married in 2012 in Whitsundays. Similarly, they have two children Ava and Harry.
Also read Wife of Jon Gruden (American football coach), Cindy Gruden is so much into charity works and social organizations. Explore more on her!
Kevin Walters life and net worth
The Australian professional rugby league football coach and former player, Kevin David Walters was born on 20th October 1967 in Rockhampton, Queensland, Australia.  He is the son of Kevin Walters Snr(father) and Sandra Walters(mother). He has two brothers Steve Walters and Kerrod Walters.
Kevin Walters has the net worth of $20 million. Similarly, as a commentator for Fox League, he gets paid around $1 million as his annual salary.
Source: foxsports, chinchillanews, Wikipedia