Khloe Kardashian has bloated lips now! Has she got new lip fillers in?
Khloe Kardashian, the third in the line of the Kardashian sisters had an almost unrecognizable face on 28 August 2019. The situation was similar to that of Kim Kardashian whom her fans could not recognize when she uploaded a promo video on her Instagram. Khloe's lips appear extremely full and considerably larger. Two experts have given their opinions on the likely cosmetic surgery she has done to have them.
Khloe Kardashian and her bloated lips
Khloe, 35 uploaded a series of her pictures on her social media on 28 August 2019. Fans were unable to recognize her. This was because her pout was plumped up considerably. Her fans were upset with and concerned about her new appearance and lips. They flooded her posts with comments. Some of these posts were rather rude that forced Khloe to turn the comments off on this post.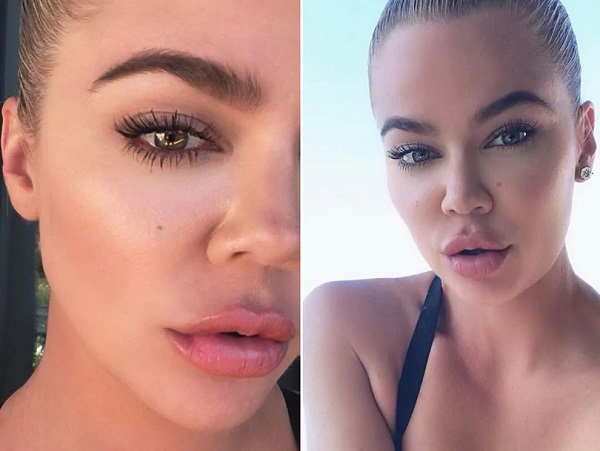 Two experts give their opinions on her post
Two doctors also saw Khloe's filled lips appearance and opined on it. The doctors are Dr. Bruce E Katz and Dr. Daniel Barrett. The former is the Director of the JUVA Skin & Laser Center in New York City while Dr. Daniel is a board-certified plastic surgeon practicing in Beverly Hills.
Dr. Bruce said about her fuller lips:
"No question about it, she's had a lot of filler injected."
Dr. Daniel also agrees. Dr. Bruce talked further on it:
"She might have had something injected called Juvederm Volbella or Restylane Silk which is the other lip filler that is quite often used."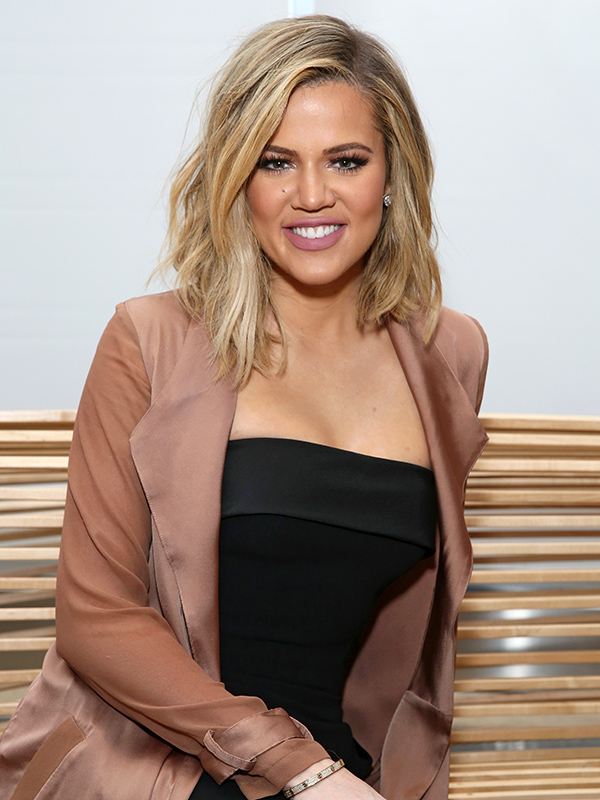 Dr. Daniel also said something similar:
"The most common injection for the lips is hyaluronic acid filler. Brand names include Juvederm and Restylane."
Juvederm and Restylane are both hyaluronic acid but made by different companies.
Are Khloe's lips just swollen post-filler or will it be permanent?
Dr. Bruce feels that it is an overdone job. He said:
"I would hope that this is swollen because it looks like it's quite overdone. If you look at her cupid's bow, it's more pronounced now than in the before photo. And that's not a bad effect because as people age the cupid's bow flattens so we like to give it a little more volume and accentuate it a bit. If her lips just have temporary swelling then it will go down, but if we see her again in a month or two and it looks the same then she's had it done to look like that."
Dr. Bruce feels the swelling will settle in a couple of days. But Daniel said that it would be two weeks before it settles. Dr. Bruce also said:
"These fillers usually last nine months to a year."
Short Bio on Khloe Kardashian
Click to learn more about Kylie Jenner has her lip fillers removed! Her vlog on her lip filler journey is expected soon!
Khloe Kardashian is an American television personality, socialite, model, businesswoman, and entrepreneur. She is featured in a reality series named Keeping Up with the Kardashians with her family, The Celebrity Apprentice and The X Factor with actor Mario Lopez. More Bio…
Source: Hollywood Life