Khloe Kardashian and Her Ex Boyfriend Tristan Thompson Come Together for a Friend's Birthday Party!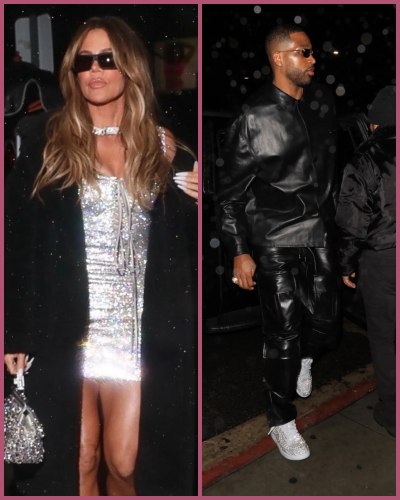 Khloe Kardashian and Tristan Thompson attended Maliha Haqq's 40th birthday bash.
The former couple arrived separately at the venue in style.
The exes share two children, a daughter and a son together.
---
Khloe Kardashian bumps into Tristan Thompson at Malika Haqq's birthday
Khloe Kardashian and Tristan Thompson attended her BFFs Malika Haqq and Khadijah Shaye Haqq's 40th birthday bash in Los Angeles on Friday night.
The former couple reached the Nice Guy in West Hollywood separately. They both looked fashionable as they made their way into the celebrations.
The KUWTK star, 38, looked sexy in a silver, sparkling mini-dress with matching high heels. She carried a Dolce & Gabbana purse.
The mother of two completed her evening look with a long black jacket and sunglasses.
Tristan, on the other hand, looked dapper in a black leather shirt and pants and a pair of glittery Nike sneakers.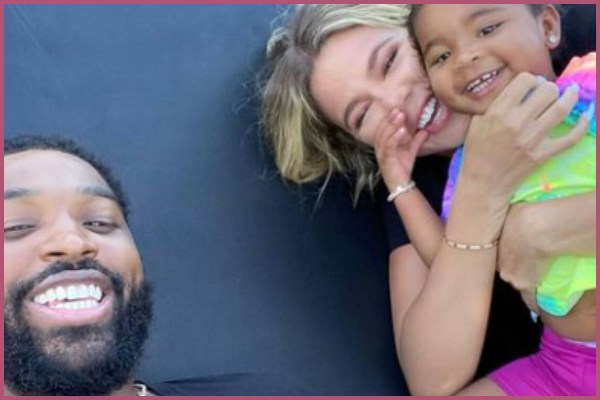 Khloe was also joined by some of her family members at the bash. Her sisters Kim and Kylie and their mother Kris also attended the party.
Khloe and Tristan's reunion comes just weeks after Khloe made it clear that she was very much single despite rumors of their reconciliation.
After fans were dying to know whether she had gotten back with the former Cleveland Cavaliers player, the Hulu star tweeted on February 5,
"Who has time for a man lol I have a 6 month old baby and [my daughter] True and I are sickly codependent on one another. Ha! I secretly love it,"

"No but for real…. No man right now…. He's in my prayers too ha! ??."
Also, Read Reunion Impossible?! Khloe Kardashian Rubbishes Rumors of Reconciliation with Tristan Thompson and Says She is Single!
Tristan cheated on Khloe with another woman
Just days before the clarification tweet, the reality star posted a cryptic quote on Instagram about finding love and peace after a tragedy.
The post on her story read,
"A woman that found peace instead of revenge can never be bothered,"
She also shared another quote from author Dame Thomas that read,
"The most beautiful soul you will ever find is one who has experienced loss but continues to have faith, and one who has experienced failure but continues to pursue their dreams,"
Many thought that Khloe forgave and reconciled with Thompson after she rushed to be by his side right after his mother Andrea Thompson's death in January.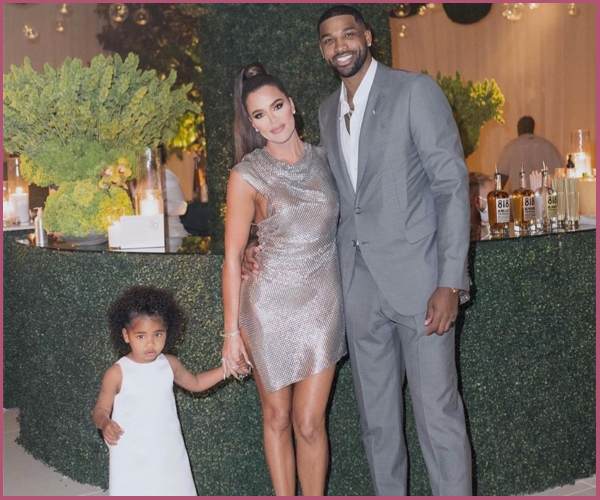 At the painful time, Kardashian took a  private jet with the NBA player from Los Angeles to his hometown Toronto to be with his family.
However, sources claimed that Khloe was being a supportive ex and that they were not back together.
The pair called it quits for good when Maralee Nichols filed a paternity lawsuit against the baller. There she alleged that he had fathered her son, Theo, who was born in December 2021.
A paternity test conducted later showed that the allegations were true.
Khloe and Tristan share a daughter True, 4, and a surrogate son whose name is yet not disclosed yet.
Also, Read Khloe Kardashian Reveals She Turned Down Many Met Gala Invites in the Past in a New Episode of The Kardashians!