Khloe Kardashian is not happy with her mother Kris Jenner's current boyfriend Corey Gamble!
Khloe Kardashian disclosed that she is not very happy with her mother Kris Jenner's current boyfriend Corey Gamble. She has some deep issues, with him, she said on a recent episode of KUWTK.
The recent episode of KUWTK
On the last episode of KUWTK show, Kim spoke about how Kanye had sent Corey a text message. Kim, 38 said:
'Kanye texted Corey something really rude. Kanye was like, "I think it's weird, like, we've never met his family"…,'
The family with Khloe, 34, Kourtney, 40, and Scott Disick, 36 were in Kris Jenner's kitchen. And Kim continued:
'Of course, we've all felt that way and thought that, but for Kanye to just so bluntly say that to him? I feel like that was the wrong choice to make at that time,'

Source: Mirror (Khloe and Corey)
Comments of the other sisters of Kim Kardashian
Kourtney said that she feels that Kanye, 41 acts very paternal at times and tries to take care of all of them and their lives. Khloe felt that what Kanye said was right. She was in total agreement with him. Khloe said that they truly know nothing about Corey, 38 . in Khloe's words,
'And I agree with that statement from Kanye. We've never …We don't know anything about Corey like that,'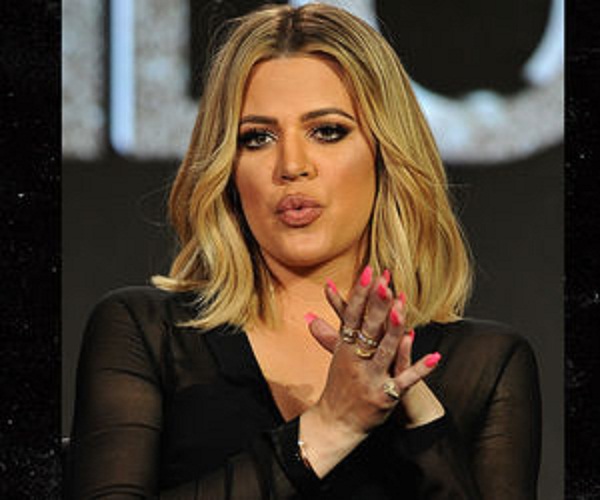 Khloe continued:
'Kanye's delivery wasn't great, but the essence of what he said is true. Corey does tend to be pretty secretive, so me and all of the kids, we just, we've been more on guard with Corey.'
She went on to say that she feels that the relationship between Kris and Corey is short-lived and will not last for long. Khloe said:
'After my mom got her divorce, I was like, "Okay, this probably isn't going to last", I just didn't feel the need to get that connected or attached. Then when I saw time progressing and the relationship was still there, we tried to get to know him, but he has not been receptive in this whole thing.'
Scott was thinking that probably Corey was not that close to the other family members of Kris.
Kris and her comments on the whole thing
Kris, 63 thought that Khloe was disrespectful. It was not good for her to agree with Kanye. She verbalized her feelings:
'You guys sit and talk s*** to Kanye. And, if you talk s*** to Kanye, he's going to put that up here and run with it,'
Khloe Kardashian meets Corey Gamble
Khloe and her friend Malika went to meet Kris at her home in Palm Springs over the weekend. They saw Corey was there and he greeted them. They had some drinks there and Kris asked the girls to watch the documentary on Bill Clinton's affair with Monica Lewinsky. Corey commented:
'The Monica Lewinsky stuff didn't even come from Monica, didn't really necessarily start running her mouth. Loose lips sink ships,'
The talk took a personal twist when Corey said:
'When you talk about people's s***, even though it sounds entertaining, that's not cool,'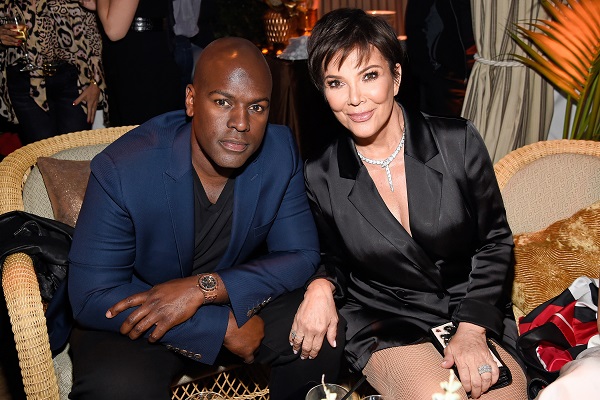 He added that he gets criticized for not talking about others though he is right in not talking about others since it is not his business to do so. At this, Khloe slipped out taking Malika with her to their bedroom. She said:
'Get me out of here.'
Khloe complained about it to Scott. The next day the girls and Corey wished them a safe journey. Kris said that she was not happy when they talk about her relationship with Corey. Khloe stated that she is the family crusader and gets blamed for nothing. Kris wanted Khloe and others to be nice to Corey. The sisters apologized to Corey and all seems okay now.
Short Bio on Khloe Kardashian
Khloe Kardashian is an American television personality, socialite, model, businesswoman, and entrepreneur. She features in a reality series named Keeping Up with the Kardashians with her family, The Celebrity Apprentice and The X Factor with actor Mario Lopez. More bio…
Source: Daily Mail