Khloe Kardashian Reveals She Turned Down Many Met Gala Invites in the Past in a New Episode of The Kardashians!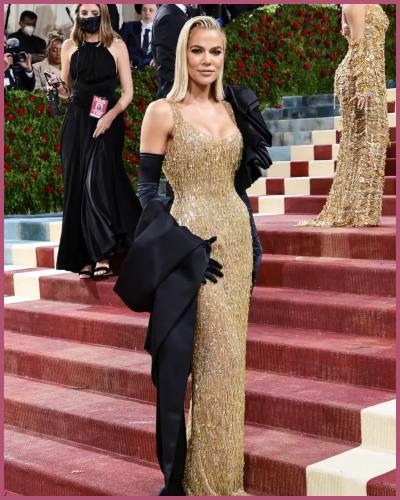 Khloe Kardashian said that she turned down the Met Gala invites in the past.
The reality  TV star revealed that she is not fond of red carpets so she chose not to go.
In May of this year, Khloe attended her first-ever Met Gala.
---
Khloe Kardashian reveals she is not fond of red carpets like her sisters
While other Kardashian-Jenner sisters love ruling the red carpets, Khloe Kardashian prefers staying out of them.
It was only at the 2022 Met Gala that we saw Khloe rocking the red carpet at the historic event for the first time. It happened nearly a decade after her sister Kim attended the Gala.
On Thursday's episode of The Kardashians, Khloe revealed that she had received the invites before.
In a confessional video, the mom-of-two revealed:
"I have been invited in the past. I just opted not to go,"

"I'm not big on red carpets. I think I've made that very clear."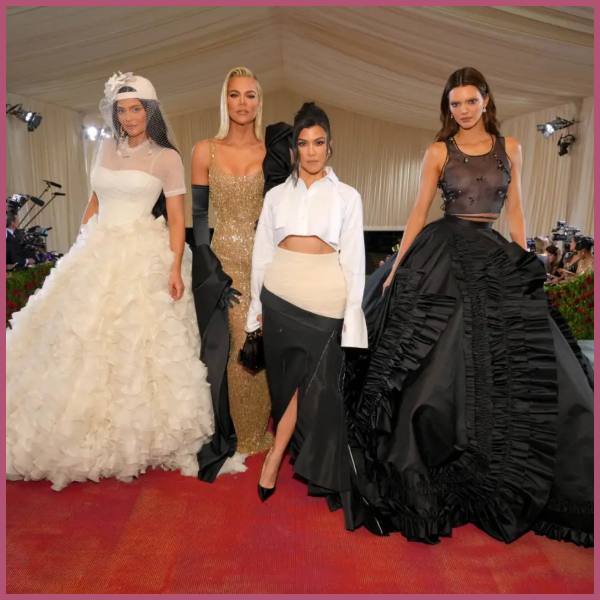 Khloe's fans have to thank her sister Kim for persuading her sister to go to the event.
Telling how Kim persuaded her to attend the fashion's biggest night, Khloe said:
"Good old Kimberly has a way with words,"

"And I am also sort of a pushover with some things, and I guess I allowed her to push me over."
Kimberly, herself said in a confessional video:
"Khloé has always been really nervous to go to the Met. So I was like, 'You're gonna look amazing. You're gonna use my glam. We're gonna get ready together. We're gonna make this the best experience ever."
Also, Read Is this Khloe Kardashians' first Met Gala 2022?
Khloe felt jittery at the 2022 Met Gala
The SKIMS founder also added that her sister would send the message:
"'F—k you. I'm invited to the Met, dude, like, I'm going.'"
For her first Met Gala, True's mom chose to wear a flattering gold Moschino gown that perfectly matched the Gilded Glamour theme.
The star also revealed at the time that designer Jeremy Scott did the dressing in just 10 days.
The Good American co-founder also admitted that she felt nervous while attending her first gala. After the event, she tweeted: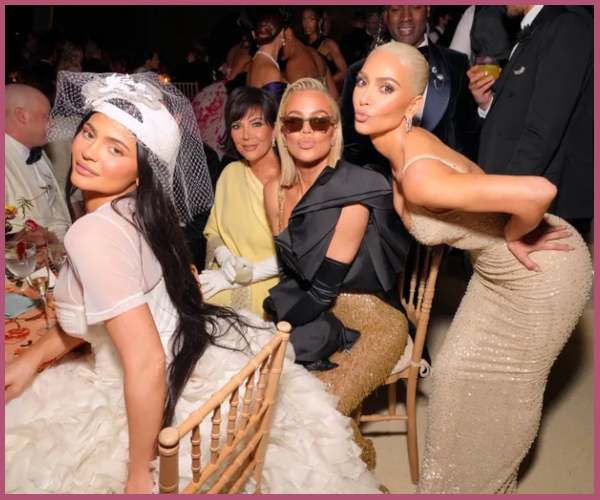 "Am I supposed to admit that I almost had a heart attack on that carpet tonight?"

"My anxiety was through the roof!"
The Revenge Body star once rubbished rumors of her being banned from past Met Galas. In 2021, a fan tweeted:
"khloé now that you are online please tell [if] the met gala rumors are true,"
Khloe, on her part, responded:
"Absolutely NOT True."
This year's Met was special for the whole Kardashian-Jenner clan. All five sisters- Kim, Kourtney, Khloe, Kendall, and Kylie, along with their mother Kris attended the event together for the first time.
While others were no strangers to the event, it was 43-year-old Khloe's first time at the star-studded event.
Also, Read Khloe Kardashian Welcomed Second Baby via Surrogate Amidst Breakup with Tristan Thompson!