Khloe Kardashian Welcomed Second Baby via Surrogate Amidst Breakup with Tristan Thompson!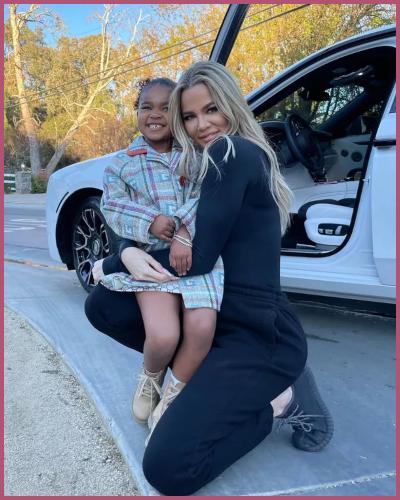 Khloe Kardashian and Tristan Thompson is finally parent to two after welcoming a baby boy.
The couple who is parent to 4-year-old True Thompson has welcomed a baby boy via surrogate.
Khloe Kardashian chose surrogacy to be a mother because she was having conceiving issues. 
---
Khloé Kardashian, 38, and Tristan Thompson, 31, who split in 2021 finally welcomed their baby boy via surrogate!
It's a newborn grandchild for Kris Jenner
The Kardashians' mom Kris Jenner is now grandmother for the 12th time. Her daughter Khloe who is also the Good American co-founder is mother to a baby boy via surrogate mother.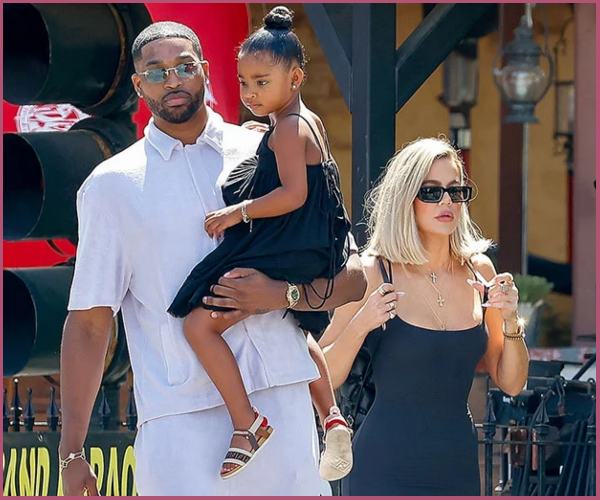 Khloe Kardashian had previously marked the arrival of her daughter, True Thompson, on April 12, 2018. The name of the sibling of her elder-born daughter True Thompson is currently not decided.
The pregnancy came from the time when the NBA player Tristan Thompson cheated on her. Khloe and Tristian split controversy date back to the time when True was in the mother's womb.
Also, Read EastEnders star Ricky Champ is Father to Baby Boy River!
Inside the surrogate baby of Khloe Kardashian
Khloe Kardashian recently revealed that her newborn kid arrived in August 2022. She has her surrogate baby mother conceived in November according to the information. They further added,
"Khloé is incredibly grateful to the extraordinary surrogate for such a beautiful blessing. We'd like to ask for kindness and privacy so that Khloe can focus on her family."
Khloe had given birth to the daughter True herself previously but her current baby is through IVF techniques. Her rainbow baby reached her through an angel who decided to carry the little life in her womb.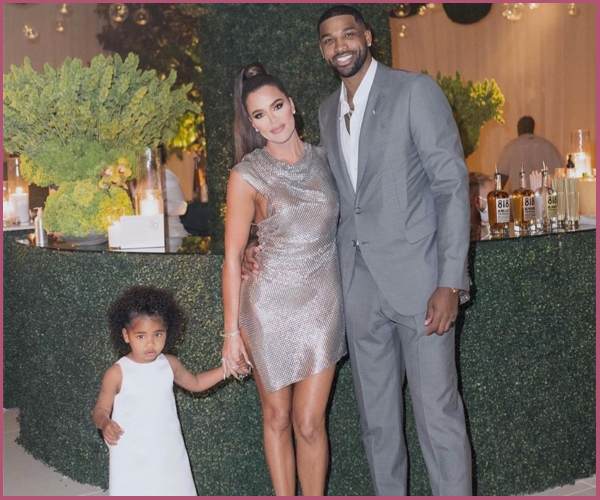 Though Khloe want to give birth herself, she was not medically fit and her conceiving problems made her search for options. She found out that she was going to be a mother in November and the happy news in August is known to all.
To be specific, Khloe Kardashian almost had a miscarriage while carrying True as she mentioned herself. Besides this, she has pregnancy complications which in turn result from her for incompetency to deliver a baby she says,
"This is all really shocking to me. All I'm trying to do is bring more love into my life and into my family, and I just seem to be running into more and more roadblocks. It's really hard for me to digest."
Also, ReadLeona Lewis Welcomes 1st Baby with Husband Dennis Jauch!
A glance at the broken relationship of Khloe Kardashian and Tristian Thompson
Khloe Kardashian first sparked a romance with Cleveland Cavaliers player Tristian Thompson in 2016.
The Canadian-American basketball player who was in a relationship for nearly 6 years with the Kardashians sisters Khloe is dad to 2 from this affair.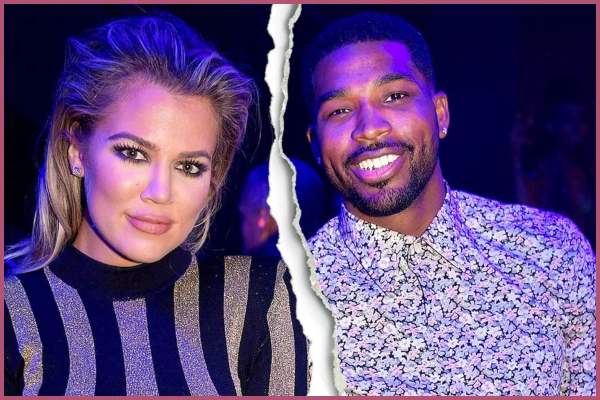 Khloe and Tristian went through a major split in June 2021 after the 2019 split. Back in 2019, the former couple indulged in a cheating scandal.
Amidst the major turmoil in the years of romance, the two parted ways in January 2022 while they are parents to a baby boy as information cradle in August.
Tristian Thompson is father to son Prince, 5, with ex Jordan Craig. He also welcomed his son Theo, 8 months, with Maralee Nichols while cheating with Khloe.
Also, Read It's a Baby Girl for Lesdomakeup! Unseen Photos from the Baby Shower of Leslie Quezada