Kid Rock went down on one knee before Loretta Lynn! Are the two engaged?
Loretta Lynn, 88 was at her son Ernie's vow renewal ceremony last weekend. It was a fun time and she uploaded photos of it on her official Instagram account. She also posted a photo of rapper Kid Rock, 49 on one knee and supposedly proposing to her. Did she say yes? Are they heading towards marriage? What is the truth of these pictures?
Loretta Lynn and her son Ernie's vow renewal ceremony
Last weekend was the vow renewal ceremony of Ernie, the son of singer Loretta Lynn, 88. He and his wife Crystal decided to renew their vows and mother Loretta was obviously happy for them. She uploaded photos of her son and daughter-in-law at the function on her Instagram.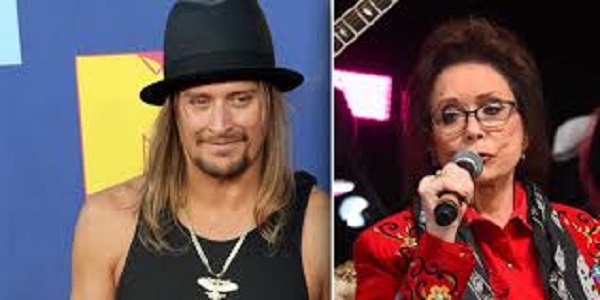 She captioned it:
"It was beautiful and everything it should be,"

"Marriage isn't always easy — heck it's not even always pretty, but love holds you together and you push through the bad days to enjoy the good ones."
Loretta was proud of her son and his wife and wished them happiness.
Loretta Lynn and Kid Rock-are they engaged?
And soon after, Loretta also uploaded a photo of American singer-songwriter Kid Rock, 49 going down on one knee and supposedly proposing to her. Loretta was seated on a chair at that time. In another frame, Loretta is seen wearing a veil. She wrote below this shocking photo:
"Things got crazy then — my boy @kidrock was there and we've always teased about getting ourselves married,"
And she continued:
"Well, the preacher was already there so we had some fun with it. Sorry girls, he's taken now!"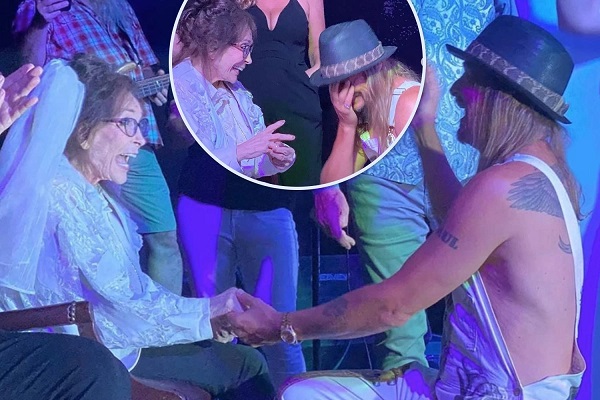 The internet went into a frenzy on seeing this photo of the couple. People were shocked and could not believe their eyes. The female fans of rapper Kid Rock were heart-broken. Were the two engaged and also married? But besides these photos and the suggesting caption of their marriage, there was no more news from the two. People were waiting with breaths held for some more news on this matter.
Loretta explains with a post on Monday
It was not until the next day that people came to know more about this seeming engagement and marriage of Kid Rock and Loretta. She put up another post of Monday to explain what exactly had ensued that day. Loretta uploaded a photo of herself with Kid Rock and wrote below this new photo and post:
"Well, it didn't last long, y'all but it sure was fun,"

"I guess I better get on here and let y'all know that it was just a joke — @kidrock and I didn't get married over the weekend, but we had a blast."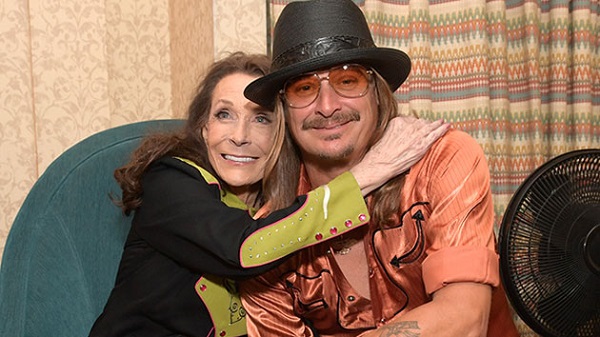 So it was all a joke and not real? Kid Rock was just having fun on that day and the two enjoyed the prank on their fans and followers. Loretta is a country musician and has a career spanning over six decades. She has several gold albums and awards to her credit. She was married for 50 years and her husband expired in 1996 at the age of 69. But her married life was fraught with cheating, domestic violence, and lack of love.
Read the bio of Loretta Lyn here