Kim Jong-un Says Its New Missile A 'Gift' To 'American B******s' From North Korea On The US Independence Day
North Korean Supreme Leader Kim Jong-un has said that its latest missile test as a gift to the Americans on its Independence Day. In this session, we will learn about his comments on the latest missile test and the US response as well.
Kim Jong-un's Comment
On Wednesday, the North Korean supreme leader Kim Jong-un taunted the US after carrying out an intercontinental ballistic missile test. He said that it was a gift to American bastards for their independence day.
The US "attempts to test our determination and ignores our warnings",
the state-run Korea Central News Agency (KCNA) cited Kim as saying.
After personally overseeing launch of the Hwasong-14 missile, KCNA reported,
"He said American bastards would be not very happy with this gift sent on the July 4 anniversary".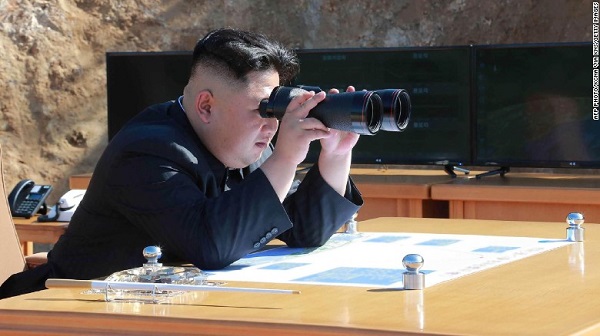 Breaking into peals of laughter, the report said,
He "added that we should send them gifts once in a while to help break their boredom".
The supreme leader, who said the missile looked "as handsome as a good-looking boy", said the country would not negotiate with the US to give up its' weapons program until Washington abandoned its hostile policy against them.
Comments on the Launch
Pyongyang's Academy of Defence Science has claimed that the latest test opened up the "final step in creating a confident and powerful nuclear state that can strike anywhere on Earth".
Meanwhile, the US Secretary of State Rex Tillerson condemned the test saying it "represents a new escalation of the threat to the United States, our allies and partners, the region, and the world", adding the United States "will never accept a nuclear-armed North Korea".
Likewise, Tillerson also called the North Korean government "a dangerous regime" and said US would seek "stronger measures" at the UN Security Council to hold Pyongyang accountable for the latest missile test.
Boris Johnson, US Foreign Secretary, said,
"This is yet another reminder of the grave danger that North Korea poses to her neighbors, particularly Japan and South Korea, who are our friends and allies."
On Wednesday, South Korean Defense Minister Han Min-koo said that he saw a high possibility of North Korea conducting a sixth nuclear test.
"North Korea's eventual goal is to weaponize its nuclear power, so I see a high chance that will happen. We know they're always prepared to conduct nuclear tests but so far we have not detected any unusual signs,"
Min-koo said.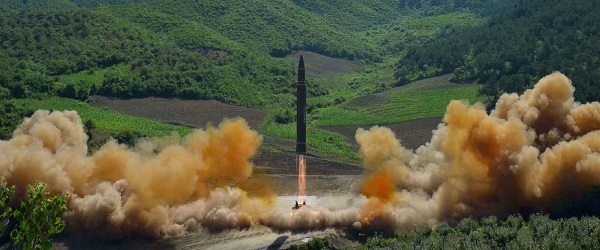 Meanwhile, Russia and China are aspiring to defuse tension by suggesting Pyongyang halt nuclear and missile tests while the US and South Korea to refrain from large-scale military exercises. The joint statement, issued after talks between Vladimir Putin and Xi Jinping, called the launch "unacceptable", but also said North Korea had "sensible concerns" and urged the US not to deploy its THAAD missile system on the Korean peninsula.
US and South Korean Response
In a show of force and in response to the North Korean test, the US and South Korean troops fired missiles into the waters off South Korea. Seoul said that the ballistic missile drill was aimed at striking the North's leadership.
"The deep strike precision capability enables the (South Korean)-US alliance to engage the full array of time critical targets under all weather conditions,"
the US Army said in a statement.
You may like to read The Supreme Leader of North Korea, Kim Jong Un, Reportedly Cutting Down the Public Executions Amid the Fear of Growing Unrest in the Country
The North Korean Test
North Korea announced on Tuesday that it had successfully tested an intercontinental ballistic missile (ICBM), which state media said had reached an altitude of 2,802 kilometers (1,741 miles), its highest ever missile test.
Its state media said North Korea now had the power to now strike the American mainland with a nuclear warhead. While experts caution against taking Pyongyang's claims at face value, the Pentagon and South Korea's intelligence services have said they believed the missile was an ICBM.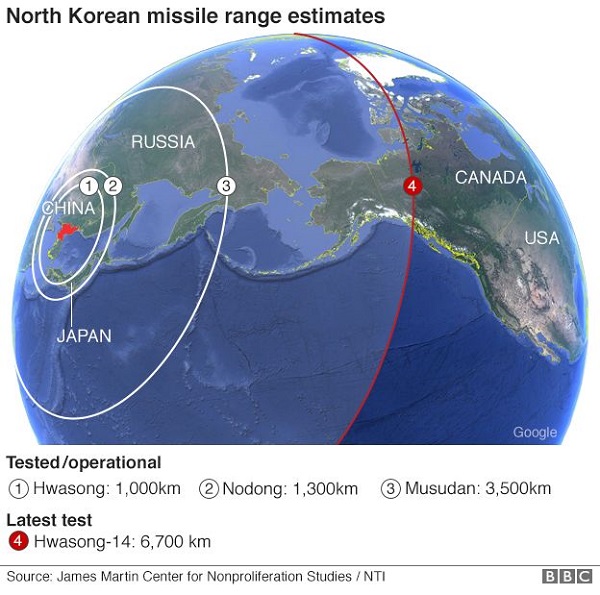 The US tracked the missile's path for 37 minutes. Experts said a flatter trajectory instead of a high altitude might give it a range of approximately 4,160 miles, an improvement on previous models and one that would put Alaska within reach.
This latest test marks a turning point for the North Korean missile program and amplifies the concern in Washington about Pyongyang's proclaimed tailing of a nuclear-tipped missile that can reach the United States.
The launch of the missile was a direct rebuke to US President Donald Trump's declaration in January that such a test "won't happen!" North Korea still faces some major challenges in developing targeting systems and in scaling its nuclear weapons so they can be delivered by the missile.
Also read Who is Kim Jong un's wife Ri Sol-ju. 6 Unknown Facts about Ri Sol-ju!
Short Bio of Kim Jong-un
Kim Jong-un is the chairman of the Worker's Party of Korea (WPK) and supreme leader of the Democratic People's Republic of Korea (DPRK), commonly referred to as North Korea. More bio…