Kim Kardashian deletes bikini picture after Fans accuse her of photoshopping the image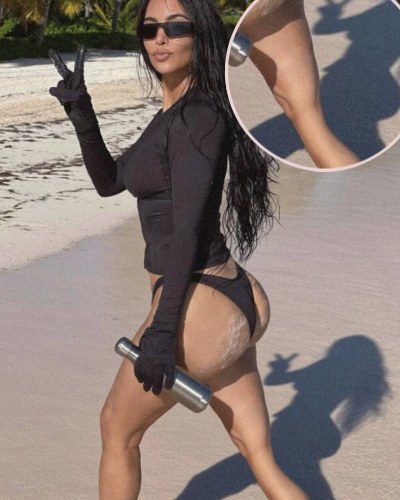 Kim Kardashian launched her new Skims swimsuit collection
She has experienced three Photoshop failures this month so far
Recently, she deletes a bikini photo after fans accused her of photoshopping
---
Kim Kardashian just deleted a bikini photo after fans accused her of photoshopping her most recent Instagram post. It's not the first time we've heard about Kim's photoshopped blunder.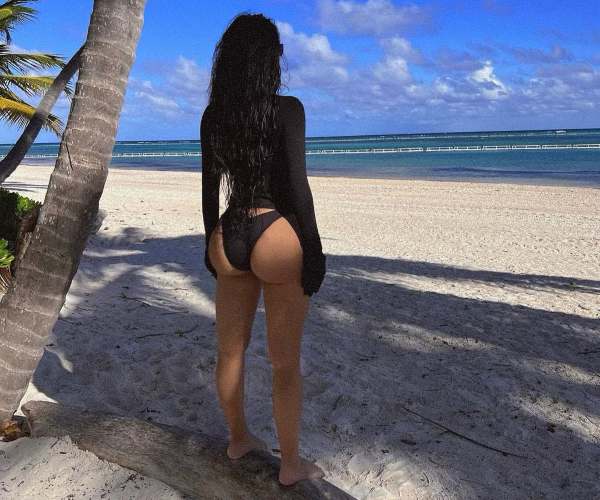 On Tuesday, the 41-year-old KKW Beauty founder took to Instagram to share six beach photos of herself modeling on a beautiful sandy beach in her new 'Skims' swimsuit collection.
Being a celebrity is frequently scrutinized and judged. This time Kim had to delete an image after some eagle-eyed fans spotted an obvious "photoshop fail."
In the images, she was promoting her new Skims swimsuit collection. She wears black bikini bottoms with a long-sleeved top and completed her look with black gloves and a pair of black sunglasses. Similarly, she shared a post alongside the caption, "Long time no see".
One of the images in a series of six sparked some debate in which her right leg appeared to be distorted, and one of her calves is completely out of proportion with her thigh. As of now, this photo has since been deleted.
Also read "Pete Davidson and Kim Kardashian from holding hands on date to kissing!"
Fans query following on her photoshop fail
On a Reddit forum, one of her fans inquired, 'What is with her right leg in between her knee and calf?' 'Does it appear thin and stretched out?'. "Omg horrible photoshop," said another.
One more write:
'It's pic #6 if anyone else is wondering omg that is like Botox Squidward-Esque photoshopping-i have so many questions!!!'.
Aside from this, this is the 3rd time this month so far that she suffers photoshop failure. A few days ago, she was accused of editing a mirror selfie after fans spotted her distorted cell phone.
Fans speculated that Kim had used the retouching app "FaceTune" to thin out her face or give the illusion of more volume in her hair.
Similarly, Kris Jenner was caught deleting an apparently unedited photo of herself and Kim after accidentally posting it to Instagram.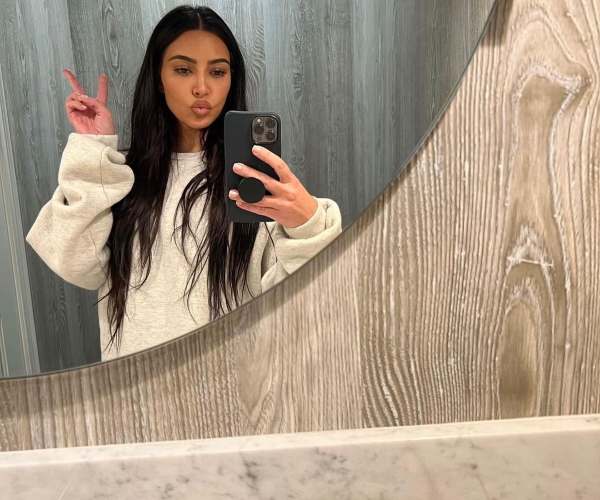 Also read "Top 10 Sexiest Instagram Photos Of KUWTK Star Kim Kardashian!"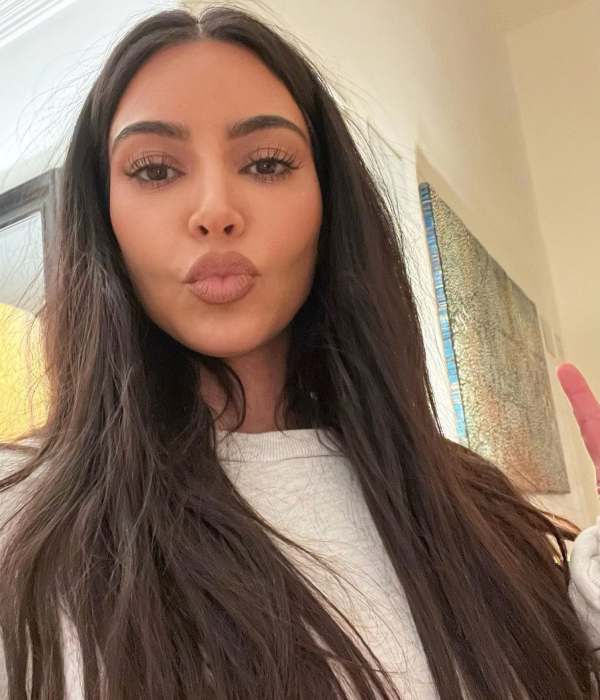 Kim received similar backlash in June 2020 while posing by her mansion's pool in a black bikini. She sat on a bench and posed with her backside and sideways. One of the fans who commented on the post quickly pointed out that the photo had been edited to make her look slimmer.
They commented,
"Her photoshop has been extra sloppy lately. Just another reminder that Instagram is not real life."
Furthermore, she has been accused of editing her armpits in a series of sultry snaps. This year, there has yet to be more news of her photos being altered.
Also read "Travis Barker is officially on 'Kissing with the Kardashians' or was Shanna Moakler lying about his affair with Kim Kardashian?"