Are Kim Kardashian and husband Kanye West on the verge of divorcing?
There have been rumors of a potential divorce between the power couple, Kim Kardashian and husband Kanye West. Is it true? If the whole thing is authentic, what is the likely cause for this separation?
Kim Kardashian and Kanye West – divorce?
For quite some time now, there have been rumors afloat that all is not well in the married life of Kim Kardashian and her husband singer Kanye West. There have been speculations thar the marriage is heading for a divorce.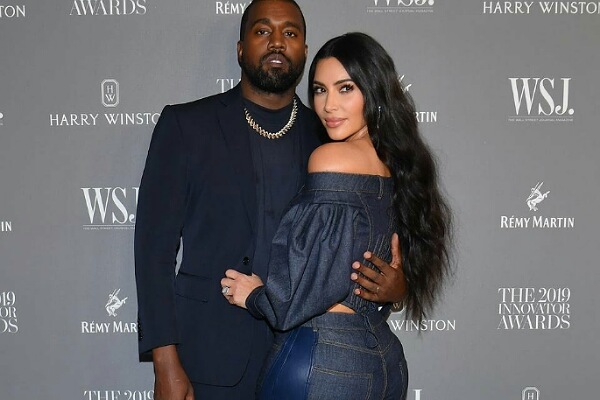 Life and Style magazine had reported earlier that Kim and Kanye are leaving separately now. Kim is concentrating on her business, law studies, and her four children namely North, 6, Saint, 4, Chicago, 1, and the little Psalm who is just 7 months old now. While the rapper is busy with Church activities and his albums. The outlet also said that Kim is looking out to end her marriage with Kanye.
An insider had said:
"Kanye is being hostile to Kim because he knows she officially wants out. Kim would never let him win. She'd burn through every dollar she has and battle until the end of time before she would let Kanye take away her babies!"
Is the reason for divorce Mariah Carey?
New reports have emerged which state that Kanye is having a secret affair with Mariah Carey. NW magazine has revealed that Kanye, 42 and Mariah, 49 know each other for many years. But they have a flirty relationship and this may affect his wedding with Kim, 39. Mariah is attracted towards Kanye and loves his music and confidence. The couple was rumored to gave hooked up many years back. An insider said:
"Kim knows that Kanye helped produce Mariah's album 'The Emancipation Of Mimi,' but that's all. Mimi will revel in sharing about her bedroom antics with Kanye. If it causes a rift between him and Kim, so be it. It may even result in him needing a shoulder to cry on – and she'll be right there,"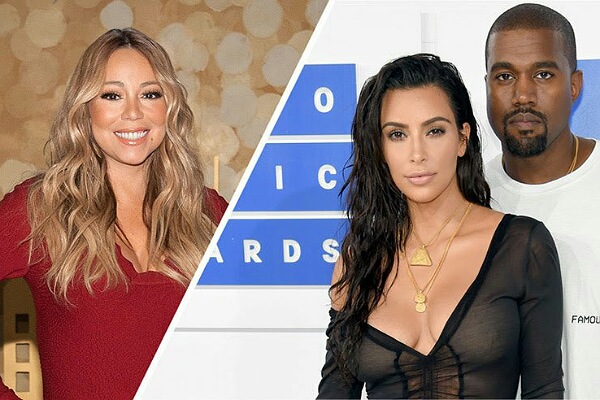 The outlet added that Mariah never liked Kim and had shared her short marriage to Kris Humphries.
The earlier stated reason for divorce
A few weeks back, Radar Online had reported that Kanye's crazy behavior has upset Kim deeply. She can stand it no more. An insider had said:
"They have a really strange marriage and she is not happy,"

"She is stressed dealing with his mood swings and manic episodes."
Kim is frustrated and the source added:
"Kanye is going through a really tough time right now. It is really hard for Kim to deal with,"
The source revealed:
"What you see on Instagram and [what you see on] the show is not real"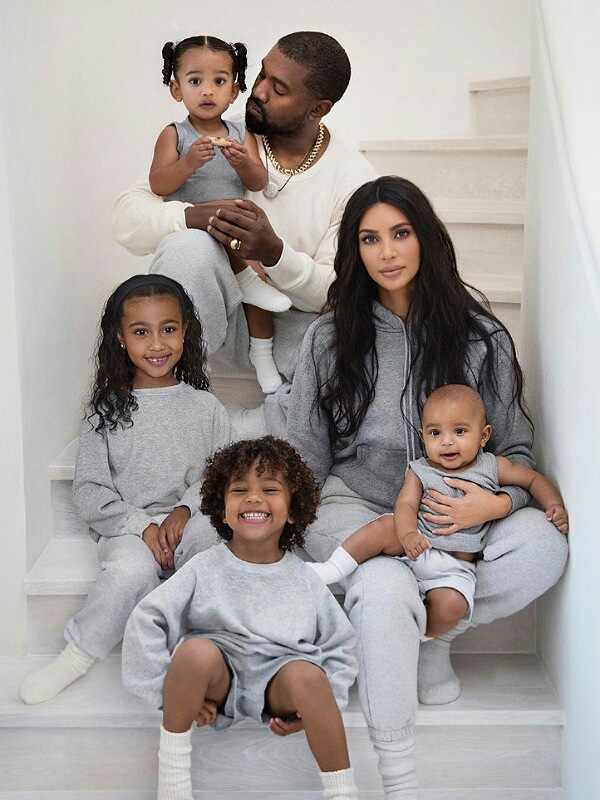 She has hired a team of therapists to keep watch on Kanye 24 hours. Any warning signs and they will be in. The insider said:
"Kanye would be fuming if Kim told him what she's done but she couldn't care less. She doesn't want him losing his mind and she'll do anything she can to ensure it doesn't happen."
But Kim maintains that all is well and has, posted pics of herself and Kanye on her Instagram this Christmas.
Short bio on Kim Kardashian
Kim Kardashian(West) is a reality TV personality, socialite, actress, businesswoman, and model. She along with her family are the star of the reality show Keeping Up with the Kardashian.
Kim's scandalous video with her former boyfriend Ray J made her more popular. She has had tremendous success as an entrepreneur, launching clothing lines and smartphone apps too. More Bio… 
Source: The Business Insider